The holiday season is approaching and everyone is looking for gifts to give their loved ones and friends. Gifts are one of the best ways to express emotions, love, and appreciation. Many people think that a holiday gift must be expensive or costly. However, even the cheapest item on the street can send a stronger message than a trip to the Bahamas or a visit to Paris. Want to send a holiday gift to someone on a budget?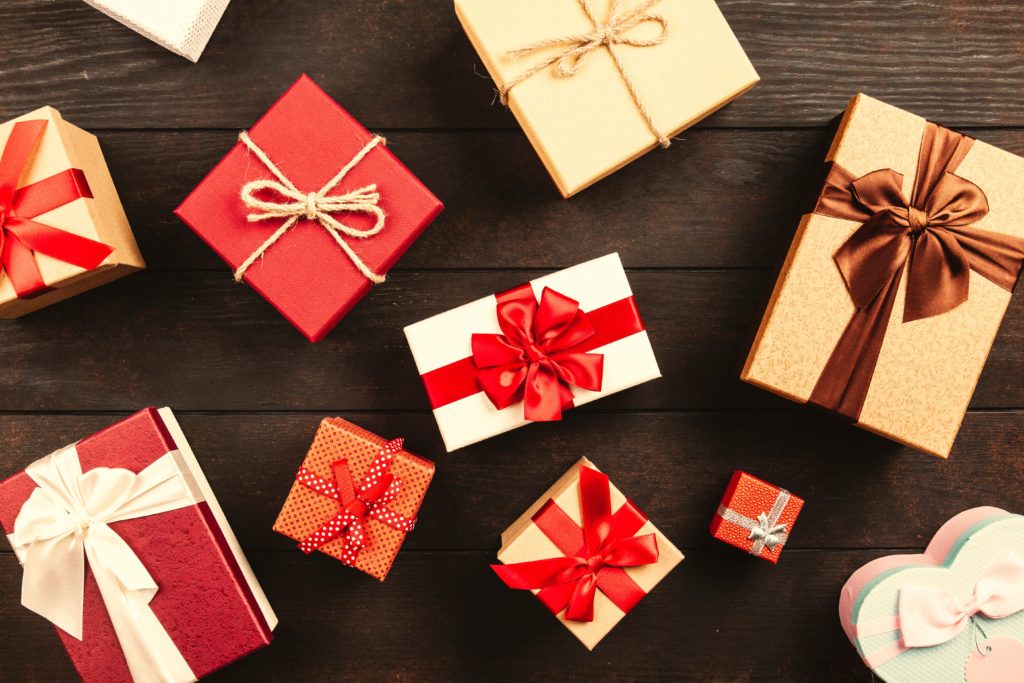 Here are the top 10 inexpensive holiday gifts of 2018:
1.A Monogrammed Necklace
Gifting her with a gold or silver monogrammed necklace will make her fall in love with you easily. The necklace monogrammed with her first letter will prove its uniqueness.
2.Wireless Bluetooth Stereo Headset
Any teenager and adult who love great music would appreciate and love a pair of headsets to listen to the latest music. It can also be the perfect holiday gift for young cousins and relatives.
3.Funky Sunglasses
For that person whose shades' game is so strong, funky sunglasses will fit well into his sunny day rotation.
4. A Pair of Sneakers
Sneakers are this generation loved shoes and especially teenagers; most people will receive them with open arms and bright real smiles. From Kanye collections to air Jordan's there are many varieties of sneakers to gift your loved one this coming holiday season.
5.A Unique Bottle Opener
Many people take beers, sodas, and other bottled drinks. This means that they will always need a convenient way to open their bottles without denting their furniture or injuring their teeth. Why not gift your loved one with a unique magnetic bottle opener that has a slogan that they can relate to.
6.CRKT Squid Knife
Does your gift recipient love cooking? This knife is compact to carry and able to carry out everyday tasks such as cutting and slicing that gigantic burger that you're having for dinner. It also has friction grooves on the blade for a perfect grip.
7.A Headphone Stand
This can be a perfect gift for a person who can't seem to survive without his pair of headphones. It's also a nice gift option to both the recipient and buyer since it will tidy up the desk and it goes for an affordable and pocket-friendly price.
8.Body Splash and Perfumes
Most people love changing the way they smell and don't want to go through the struggle of choosing. Adding a little bit of fragrance to your friend's or loved one's wardrobe will be received happily.
9.Wrap Skins for Airpods
Airpods are one of Apple's most tech-advanced audio accessories. Thanks to motion detection and accelerometer technology, these Apple earbuds will start, pause or stop playback when you insert or eject the ear pieces from your ears. Apple airpods users will have something to smile about when you gift them with wraps or skins for their airpods. These wraps and skins protect the handy earbuds, giving them a longer life as they don't come cheap. To get these, you just need to visit a site such as WrapsStudio, which provides many other different types of wraps in addition to air pod wrap skins.
10. Avocado Slicer
The Avocado Slicer enables the user to make uniform wedges and slices. It converts the healthy pome fruit into something more visually appealing, which is no doubt a plus when it comes to nutrition.
Exchange of gifts this coming holiday season will be exciting with the above list of gifts to give your loved ones. While cheap presents may sometimes be confused to be "throw away gifts" it's what you present and how you do it that matter most. Most of the above options are cheap and widely available in local and online stores ready to be identified and picked up.