Files and folders stored in OneDrive can be shared either as read-only or for editing for collaboration. Here is how :
From the OneDrive folder, select the file/folder to be shared and choose Share a OneDrive link.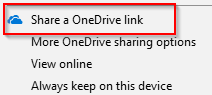 The link will be copied to clipboard which can then be shared.

A better choice is to to customize it's permissions before sharing. So choose More OneDrive sharing options.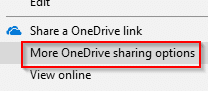 It will open the OneDrive web version. By default, the document link to be shared will be editable. If you are using OneDrive Premium, you can even set the shareable link to expire and be password protected.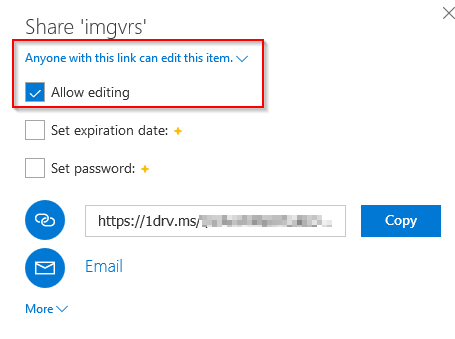 To share the link as it is, choose Copy and share it. You can also send it by email by choosing Email or share it on social media by clicking on More.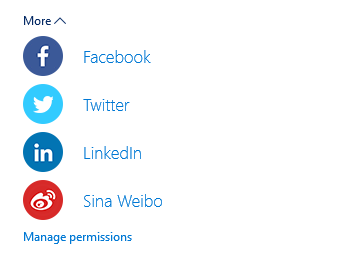 For the shareable link to be read-only, uncheck the Allow editing option.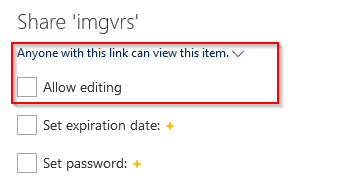 Then choose Get a link and copy it to share as needed as before.

Another cool feature is that you can also select multiple files and folders and share them through a single link. To do that, select them as needed from the OneDrive web version and click Share.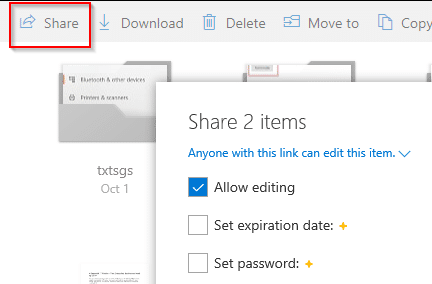 Copy the link after setting required permissions (editable or read-only) as before. The shared link when accessed will only display those files/folders that can then be downloaded or edited.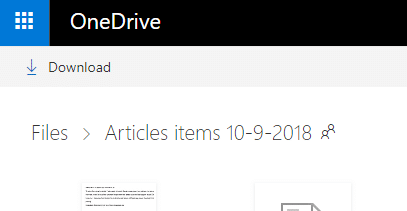 Also, do try out the Files On-Demand feature of OneDrive when working with essential files that are regularly used.
Happy sharing.