Windows 10 can offer text suggestions and auto-correct spellings while typing. This can be enabled/disabled as needed.
Here is how :
Access Windows Settings (Win key + I) and choose Devices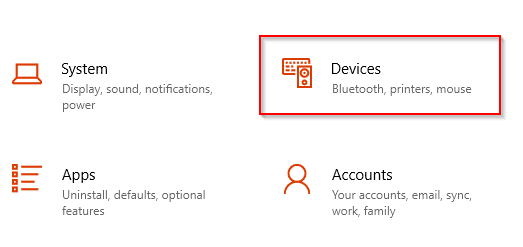 Scroll down to Typing.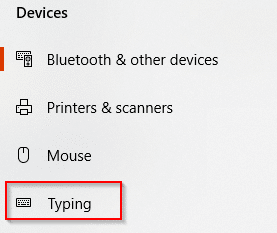 For the software /on-screen keyboard, this option is already enabled.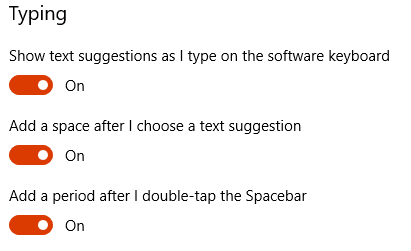 You can use the on-screen keyboard by typing osk from Run box (Win key + R).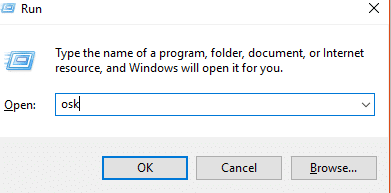 The text suggestions will turn up during typing.

To turn it on for physical keyboard, go to Hardware keyboard section. Then enable the options for text suggestions and auto correct misspelled words.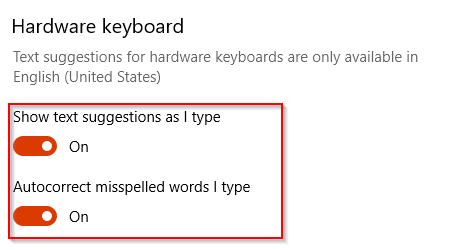 From now on, there will be suggestion pop-ups when typing.

All done.