It can be necessary to trim large video files to make the playback more relevant. It can also be done so as to trim portions from different videos and combine them at a later point. There are many video cutters and trimmers available on the market. This article describes how to use a totally free video cutter named Filmora Online Video Trimmer.
Filmora Online Video Trimmer is developed by Wondershare Filmora team. Though there is a Filmora video editor, the team still released this online video trimmer to help beginners to trim the video with ease.
It is a free online tool that allows you to trim and cut out unwanted parts quickly without any watermarks in the output.
Its key features include:
• No watermarks on edited videos
• Totally free to use
• Online tool so no need to install and can be accessed anywhere from browser
• Easy to use with quick video editing / trimming options
• Supports popular video formats like .mp4, .webm, .flv, .mpeg and .mov
To use it, go to https://filmora.wondershare.com/video-trimmer/
There are 3 basic steps to trim videos with this online cutter:
1.Upload the source video file: This can be done either by clicking the center box or dragging the file there. If you have an online link from where the video is accessible like a cloud storage account, that too can be used by pasting it in the video URL box.
As mentioned before, this online trimmer supports formats such as MP4, FLV, MOV, MPEG and WEBM.
Do note to protect the copyright, this trimmer doesn't support links from online video sites like YouTube, DailyMotion and so on. Hit Upload to begin.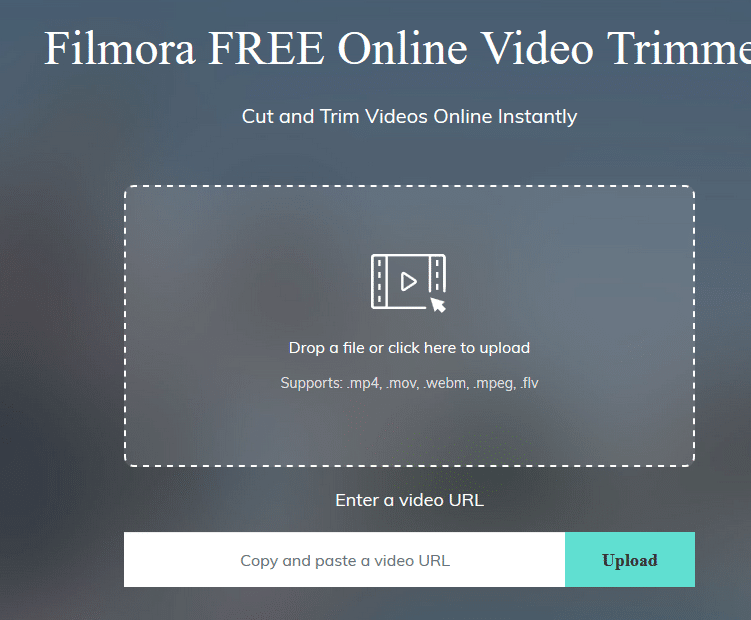 Wait for the entire video to upload. This will vary based on the video size. The maximum upload limit is 100 MB and in most cases, the video will be uploaded within seconds.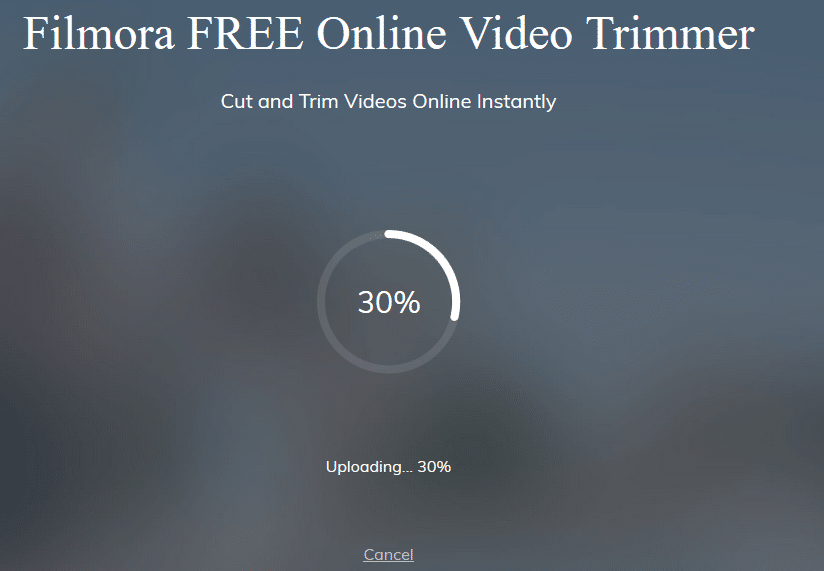 2. Trimming: After the video is uploaded, it will automatically playback. This gives you an idea about the total start and end time as well as the duration of the video.
Besides, you can also download the video directly to computer by clicking the dots icon at the lower right corner in the preview window.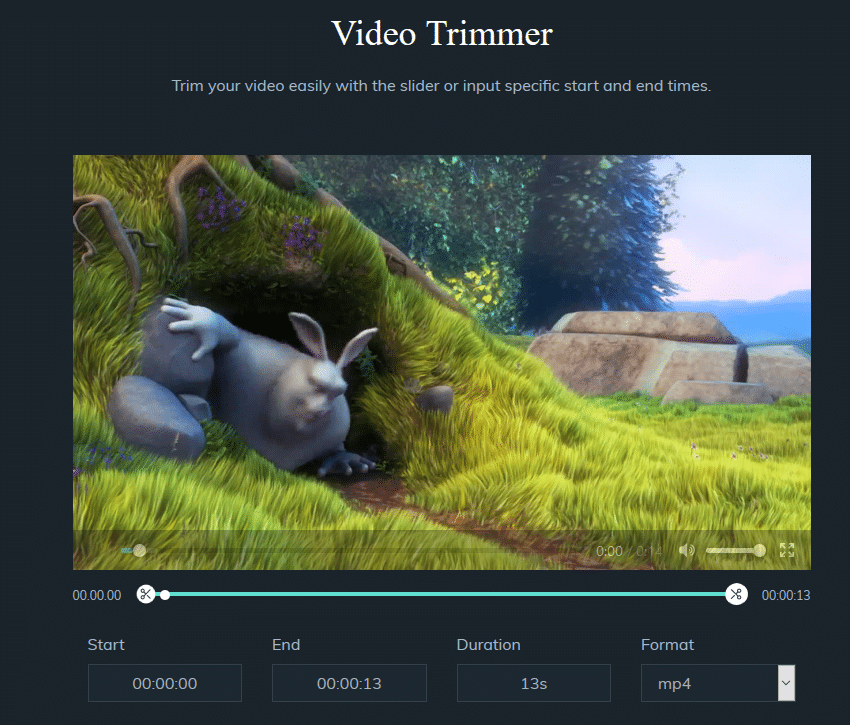 To trim at a particular section of video, drag both the scissors icons so as to cover the specific portion between start and end that will be the trimmed version.


You can also manually enter the Start and End duration for trimming but dragging the icons is a lot easier.
After the trimming is finalized, click Done!

3. Download: The trimmed video will now be available for downloading. Click DOWNLOAD to save it.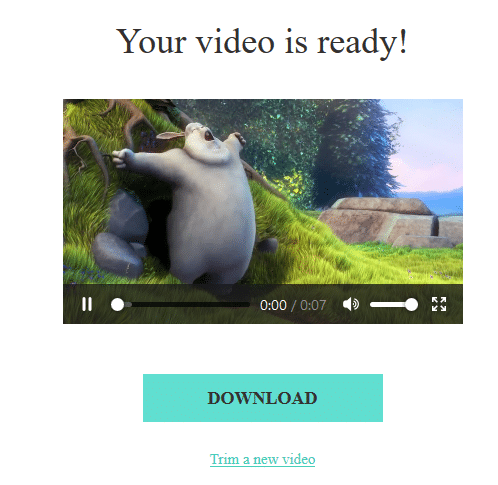 You can use the Video Trimmer as many times as you like for free. To trim another part from the video, click Trim a new video and repeat the process above.
Happy Trimming.
By the way, there is an iPhone XS giveaway that is active till Nov 20. The details for participating in it are as follows:
Filmora iPhone Xs Giveaway
Happy participating.