Windows 10 Creators Update comes with an option of enabling Dynamic lock. When this is enabled, the PC will lock automatically when you are away from it. The way it works is simple : Enable Bluetooth and pair your phone with PC. As soon as this paired device goes out of range, the PC will then be locked automatically.
Here is how to enable it:
Before turning on Dynamic lock on PC, from your phone turn on Bluetooth if it is not.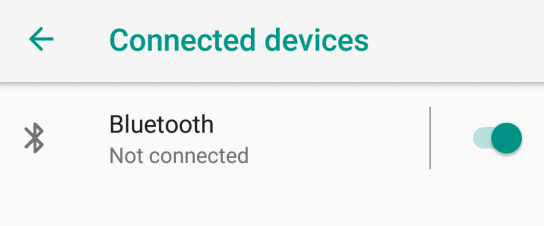 Then from PC, access Action Center, enable Bluetooth.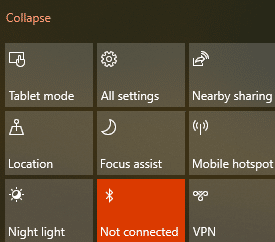 Next, go to Windows Settings (Win key + I)Â > Accounts.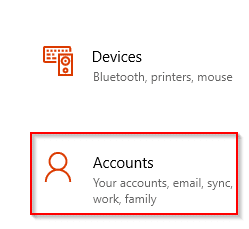 Then choose Sign-in options.
Scroll down to Dynamic lock section and enable the auto lock option. Initially, when there is no paired device, there will be a message of Dynamic lock not working.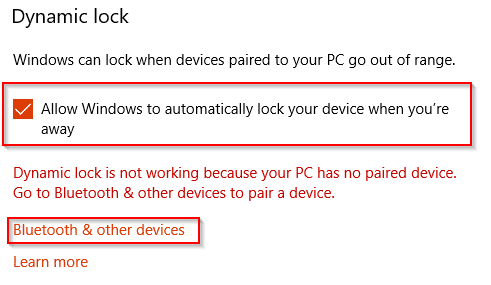 To set up pairing, click on Bluetooth & other devices.
From the Add a device, select Bluetooth.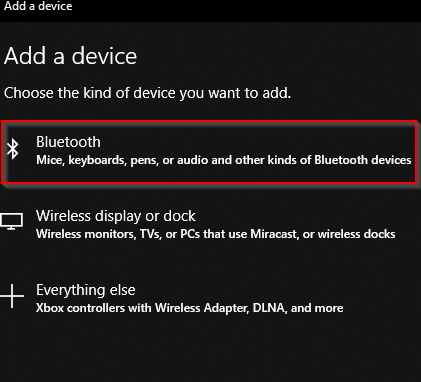 The phone will be auto detected. Click on it to configure.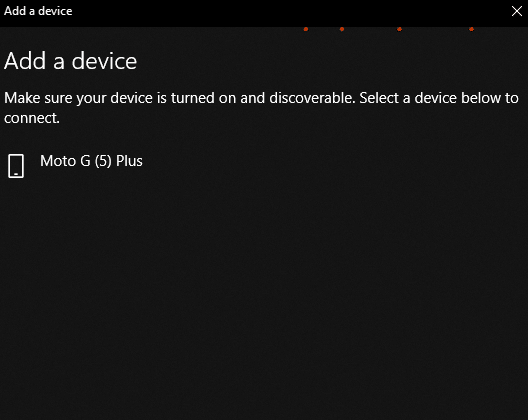 This will generate a PIN which will be received on the phone. Verify it with the same displayed on PC and hit Connect.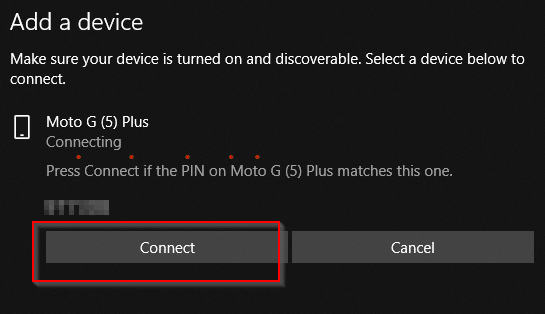 The pairing between your phone and PC is now complete.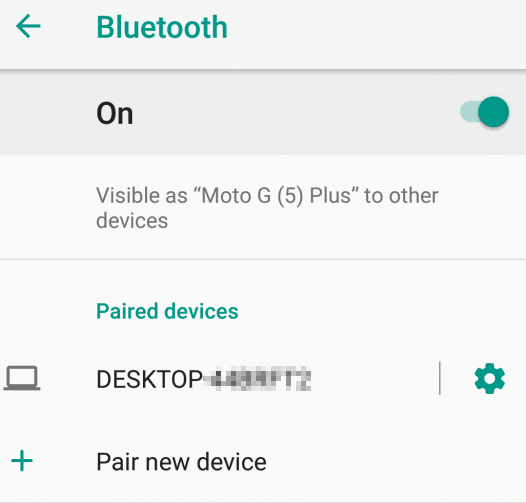 Also, once this is over, the initial message of Dynamic lock not working will not be there and the feature will now be active.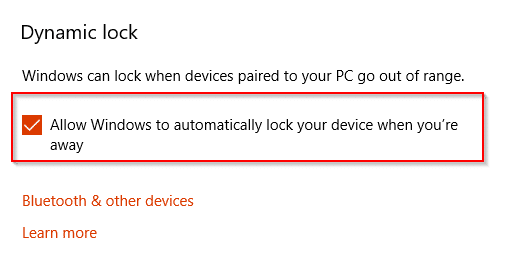 To test if this works, step away with your paired phone from Windows 10 PC. Once the Bluetooth connectivity is lost, the PC will lock on it's own. Alternatively, turn off Bluetooth from phone and check.
All done.