DiskInternals Linux Reader is a useful free tool that can access Linux partitions from within Windows. If you have a dual boot PC and want to access or recover your Linux files and data from within Windows, this tool will work like a charm.
It can also be used to recover otherwise inaccessible file system and partitions. It supports Ext2, Ext3, Ext4, HFS and ReiserFS file systems. Do note that this tool can work as read-only so there is no possibility of deleting or modifying data thereby not messing up existing Linux installation.
Download and install it from here.
Once installed, the interface is familiar to that of Windows Explorer. If your PC already has Linux installed alongside Windows, it will list all the Linux partitions in read-only mode which otherwise won't have been accessible from Windows.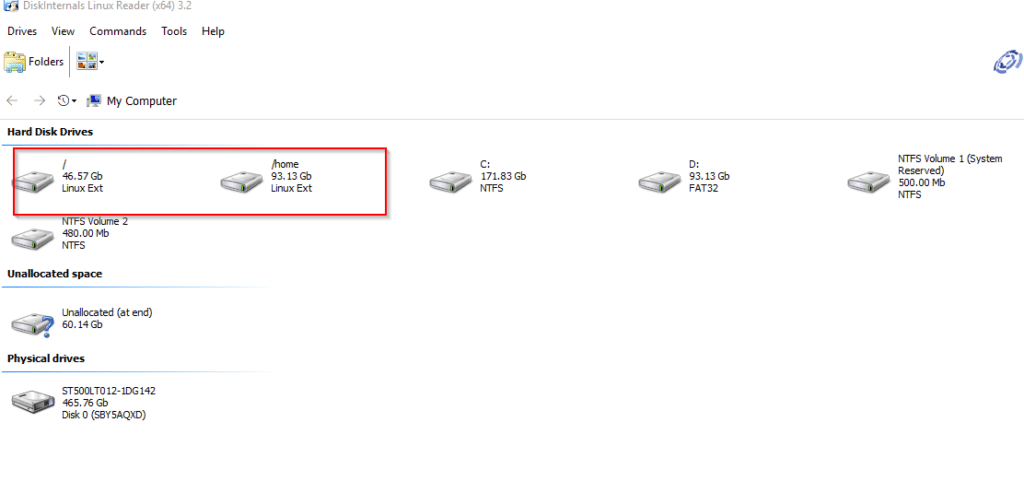 Then, you can navigate files and directory structures easily and recover data as needed.

Also, a cool breakdown of the selected folder contents will be displayed as a pie chart in the preview panel.

You can also create a partition image which can then be mounted at a later time. Right click the specific Linux partition and choose Create Image.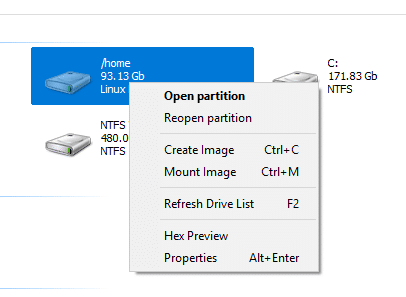 To recover or read data the specific folder needs to be exported. So go to the required folder in Linux partition and right click > Save.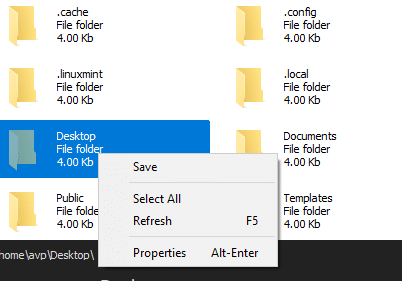 This will start an Export Wizard. Ideally, the recovery destination should be a separate storage device or partition.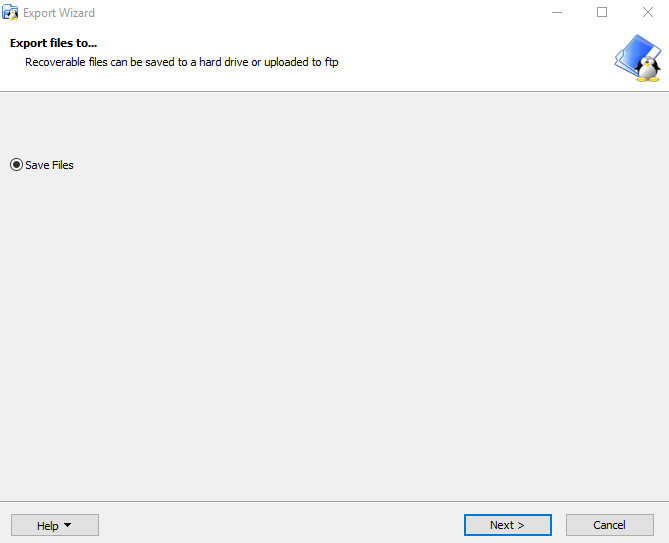 Choose the destination path where the contents will be recovered and proceed.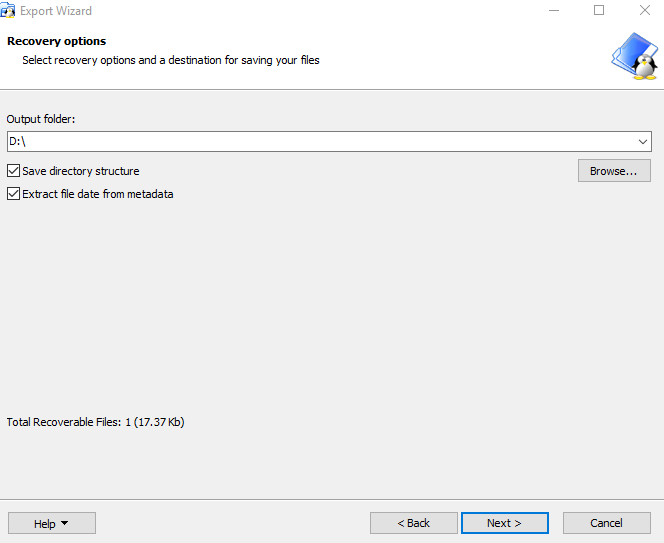 Choose the files to be recovered and click Next.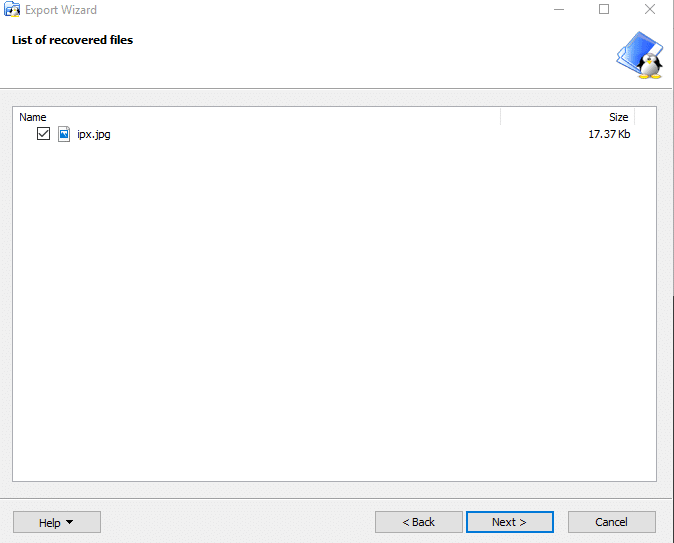 The Export Wizard wll display the status along with time taken and the destination path where the files were recovered.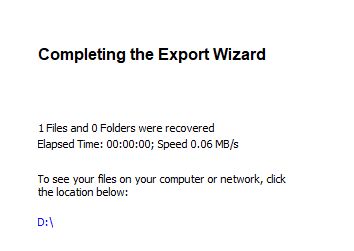 The contents from Linux folders will now be vieweable in Windows at the chosen recovery path.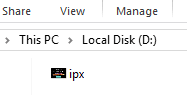 DiskInternals Linux Reader can also display unknown files by changing preferences. Choose View and then from Preferences, enable Show Unknown files.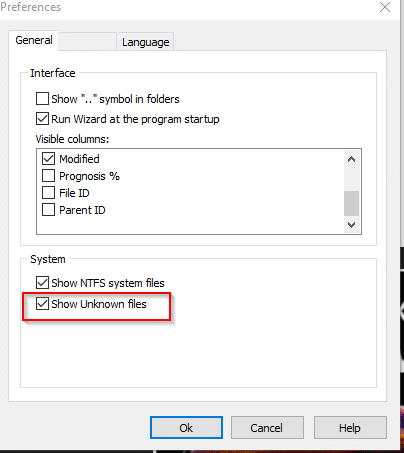 To download and install other similar tools, choose Tools and select as needed.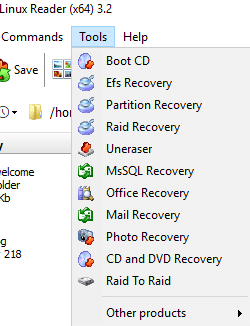 Overall, this free tool can be very useful when trying to recover Linux partitions from within Windows.
Do try it out.