Resize my image is a free online tool that can convert images to different dimensions and also create cover photos for social media sites like Facebook and Twitter.
Using it is simple. Go to resizemyimg.
Upload the image to be resized from PC or copy paste the image link.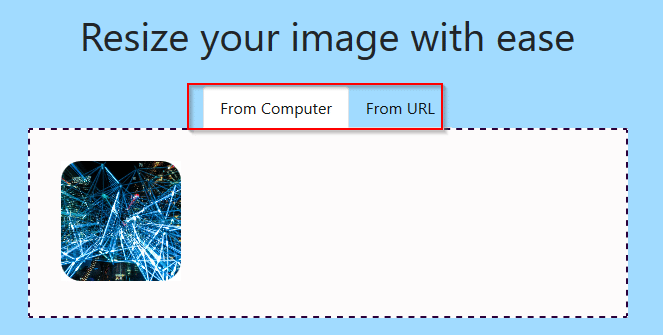 Next, choose the aspect ratio if it needs to be changed. You can also crop images as needed.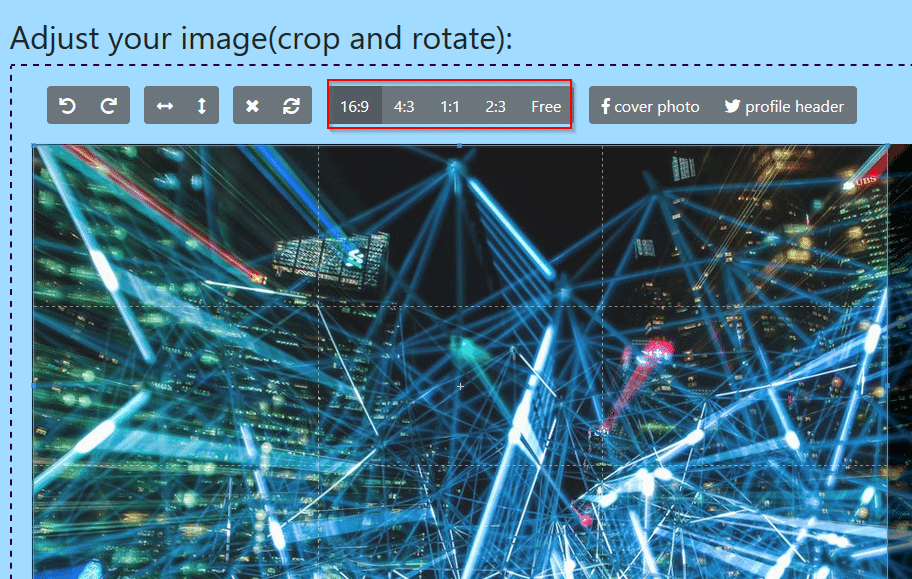 Images can be flipped horizontally/vertically and also rotated left/right.
Another useful feature is that this tool can process multiple images. Add images as needed.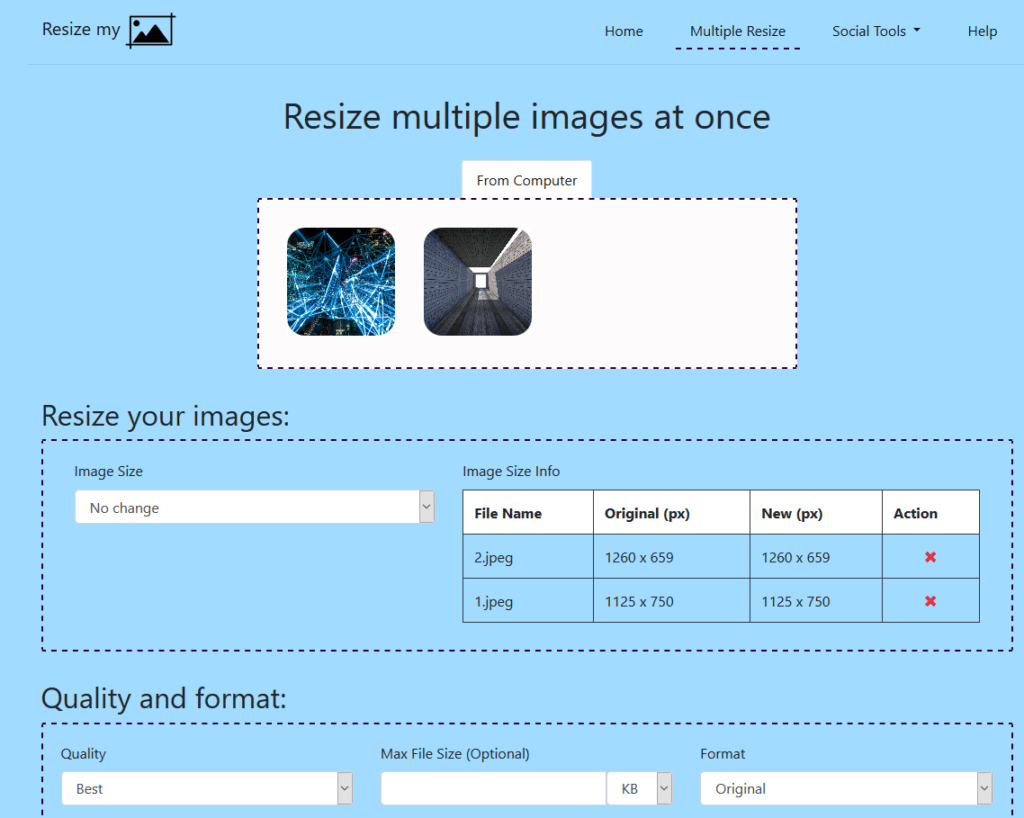 To create cover photo for Facebook or profile picture for Twitter, choose from cover photo or profile header.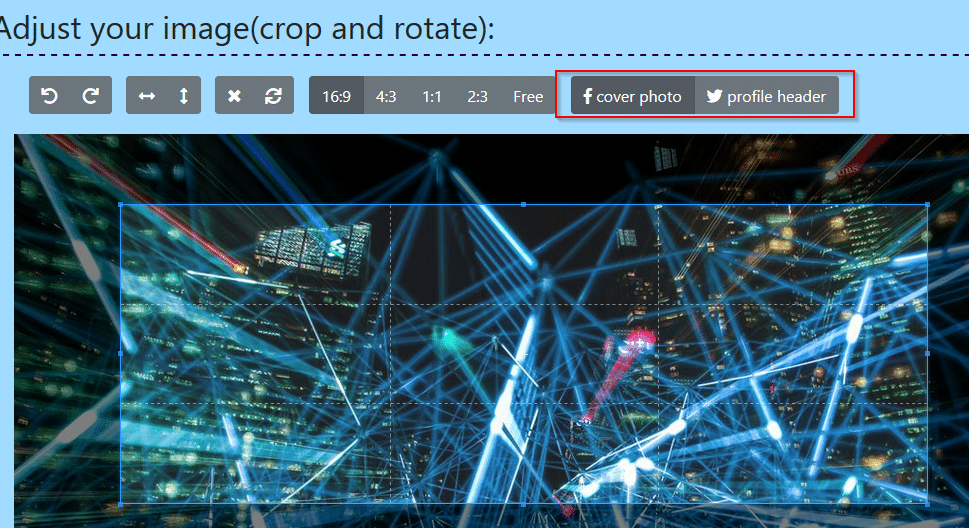 Adjust cropping as needed. Once the changes are made, hit Download from bottom of the page.

Various image options can then be changed once the images are uploaded.
To change image size and specify custom dimensions, choose the options available from Resize your image > Image Size drop-down. There will be a comparison table which will display the before and after dimensions.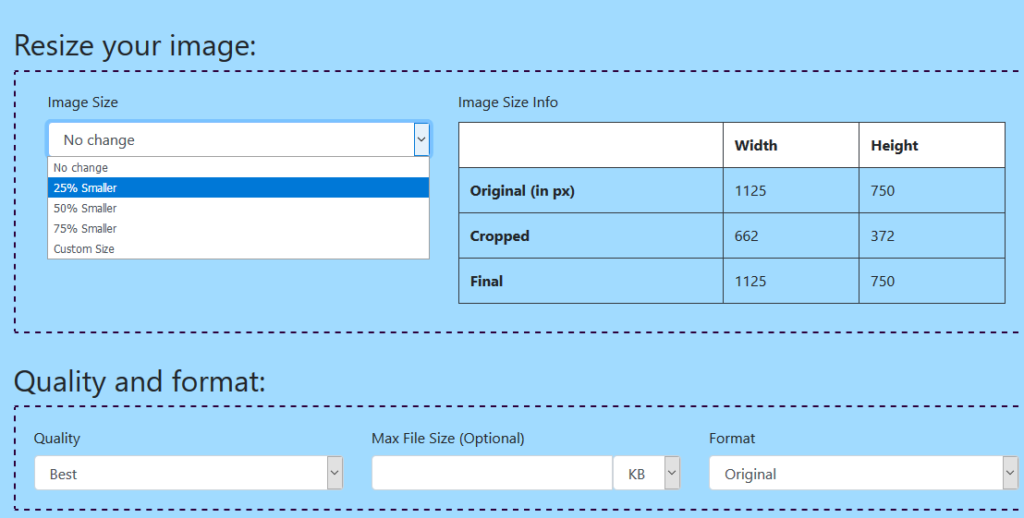 Quality and format section is used to change the image format (JPG, PNG or GIF) as well as it's quality. For processing heavy images, you can also set a maximum file size limit.

Overall , this is a useful online tool if you want to resize images quickly or use them for social media profiles. Do try it out. There are other tools too which can be used for resizing images. More about them here.
Happy resizing.