VLC player can set bookmarks for audio and video files being played. This is useful when you want to watch or listen again to a specific portion of video or audio track.
Setting these bookmarks is simple. Here is how :
Open the audio/video file to be played and then choose Playback > Custom Bookmarks.

Then select Manage. Or directly use Ctrl+B shortcut.
By default, the bookmarks list will be empty. To set bookmark for a particular scene or audio track, click Create. This will add that time sequence as a bookmark.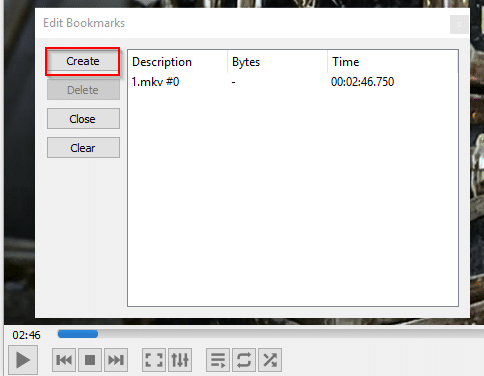 Now whenever you want to revisit it, simply load/double click that bookmark. The added bookmarks can also be deleted as needed.
Multiple bookmarks for a single audio/video file can also be created.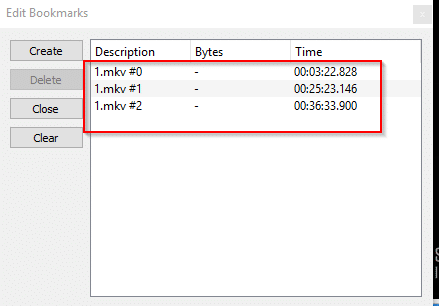 The bookmarks though will be active as long as the selected audio/video file is open.
This is useful when watching movies and you'd need to watch interesting scenes again by going back.
Happy viewing/listening.