Using portable apps that require no local installation and which are already setup and ready to use can be convenient. These apps leave no registry trails or residual/temp files making them easy to manage.
PortableApps is a free portable apps system for Windows PCs that makes it easy to install and run portable apps from anywhere irrespective of the PC used. This means you can install it on a thumb drive, or in a cloud storage folder and access it from anywhere.
It is free to download and install. Download it from here.
During the installation process, there will be a couple of options on the type of install and where to install it.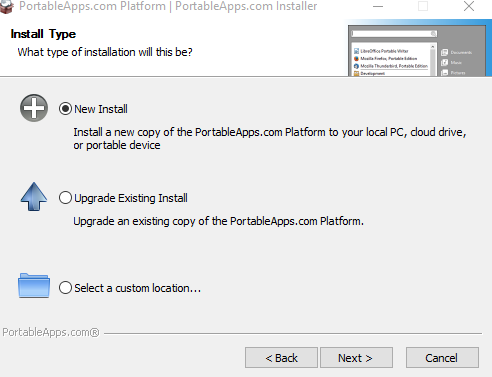 If you want to create an external portable app system that can fit in a thumb drive or external drive, choose Portable. Ideally, the destination path for this should be the root directory (like D: etc).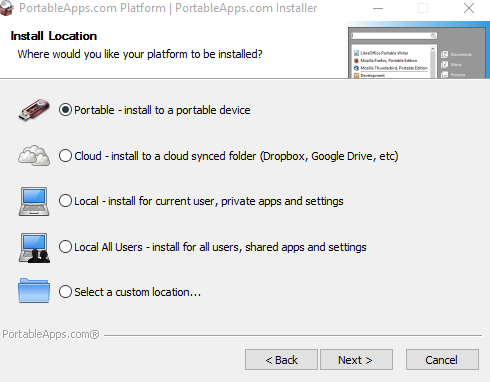 For the apps to be available online from anywhere, choose a shared folder that syncs with cloud storage services like OneDrive, Google Drive etc. Finally, for a local installation depending on a single user or all users, choose as needed.
Once installed, the menu for PortableApps that is available is similar to Windows Start menu. There will be groupings/categories and apps for each of them can be installed. The initial menu pane on left will be blank when there are no portable apps installed yet. Installed apps will fill the PortableApps menu as and when they are added.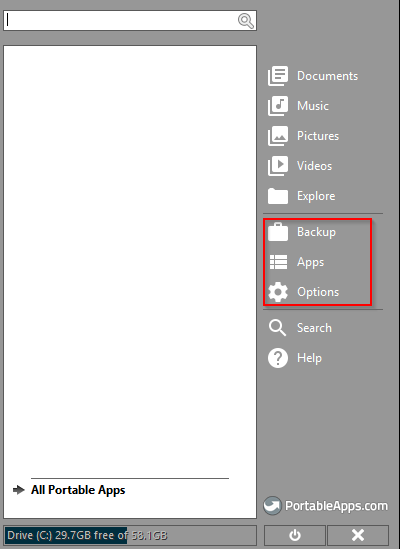 Also Documents, Music, Pictures and Videos folder will be created (similar to Windows default folders) which can then be backed up if needed.
PortableApps has portable versions of many popularly used apps like VLC Player, Thunderbird, Chrome, Firefox with new ones being added regularly. To install or search for apps, choose Apps > Get More Apps. They can then be searched for based on name, category, newly added and newly updated.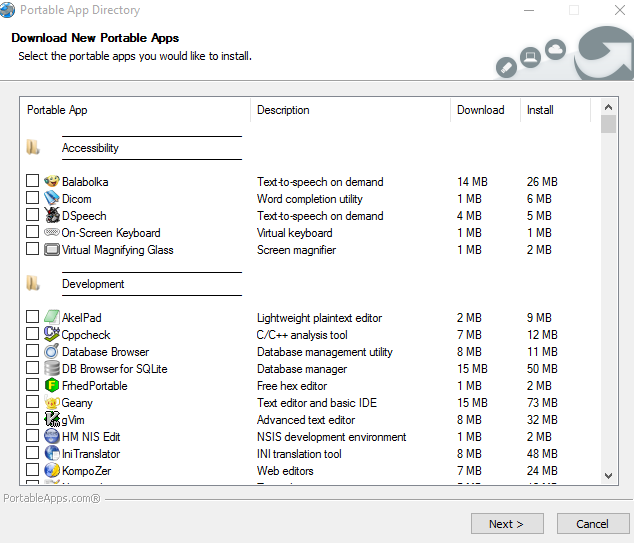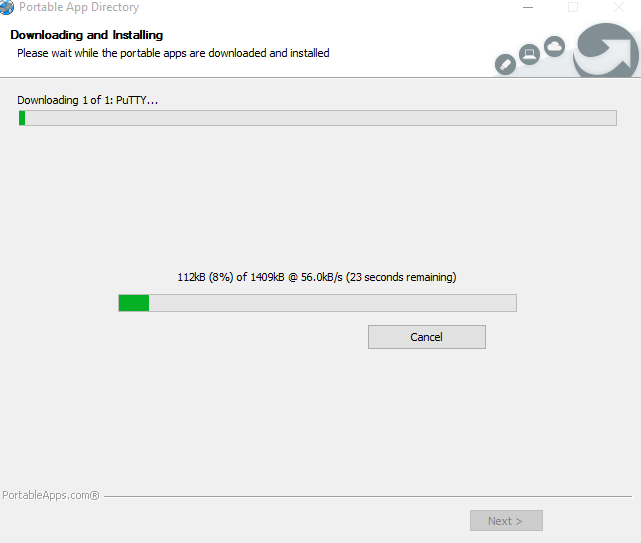 Also if there is a local PortableApp File app setup (.paf), it can be directly installed through Apps > Install a New App.
PortableApps will automatically check for updates and also display the existing apps that can be updated. That is convenient as all the updates can be installed without having to check for them manually.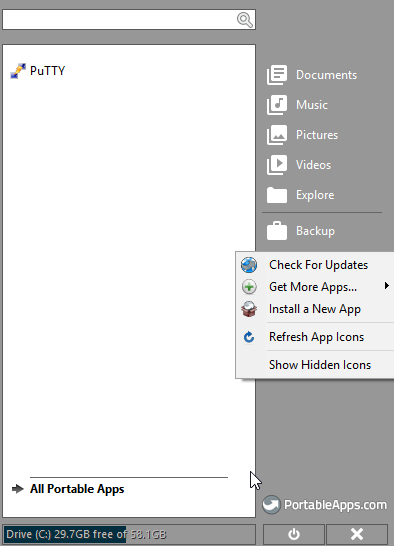 To uninstall apps or configure them, right click and choose from the options available.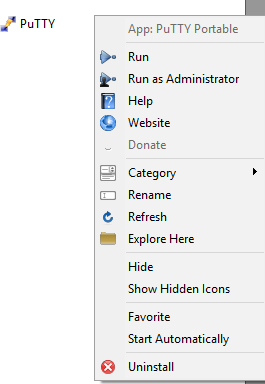 Options menu includes configuring startup behavior, how the apps are sorted and displayed, the themes available and so on. Another cool feature is including only open source apps to search for and install. This is by enabling the option Show only open source apps under App Directory Settings.

Also if you have installed a lot of such apps, it is recommended to make a backup. Use the Backup option to either make a complete backup of all portable apps installed, a backup of default folders created or just the application settings.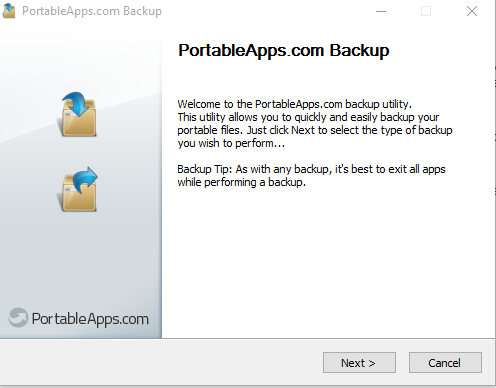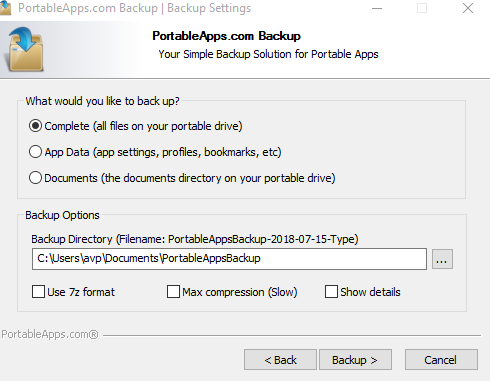 Compression format can be changed and also the path to destination backup folder.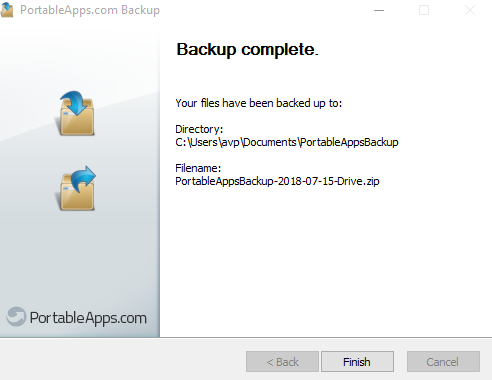 Overall, this is a very handy tool when you want to continue using your favorite apps wherever you go without installing anything locally.
Do try it out.