Whether you've realized this or not, logo has played a crucial role in daily life, ranging from business competition(i.e., Nike, Apple) to sports events (i.e., FIFA, Olympics), from broadcasting (i.e., BBC, ABC) to social network(i.e., Facebook, Twitter).
Likewise, you will need a logo for your social channel, blog, website and business. To show off better, you will need a creative logo. However, designing a logo isn't an easy work in most cases.
For most non-professional designers, finding a good logo design idea won't be a piece of cake. Therefore, an online tool like DesignEvo can make it easier.
DesignEvo keeps expanding its logo templates in a functional classification. Using it basically involves searching for a logo theme/topic and using the available template or customizing it.  There are over 5000 logo templates, and the number of hot theme inspirations is nearly 100 or so.
That really gives you plenty of options for a logo. Whether you are looking for a logo for YouTube, WordPress, T-shirt or others, it does provide a lot of considerations.
Here is a quick look at how to use it :
Visit DesignEvo homepage where you will find two portals to access the app. Either choose Make a Free Logo or Make a Logo to get started.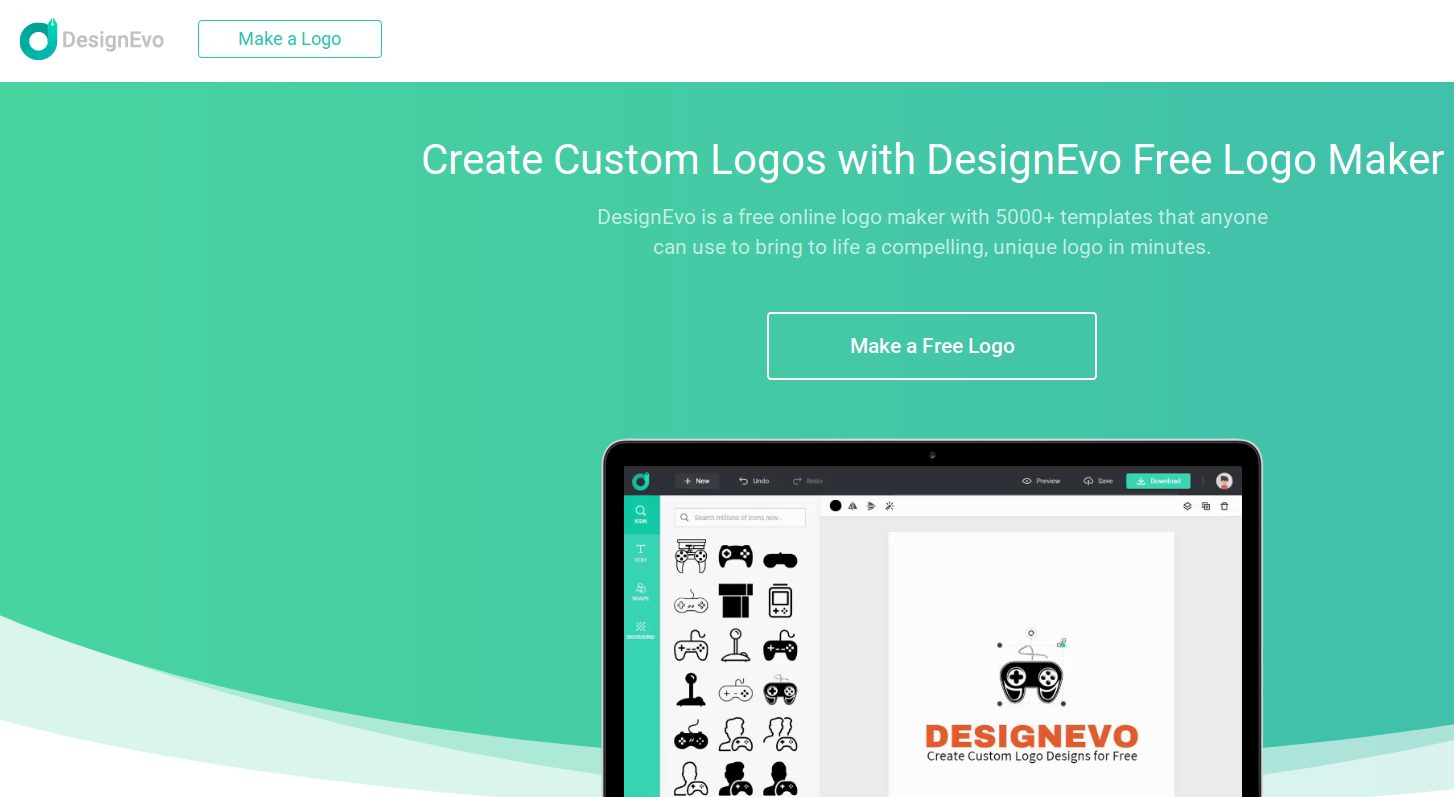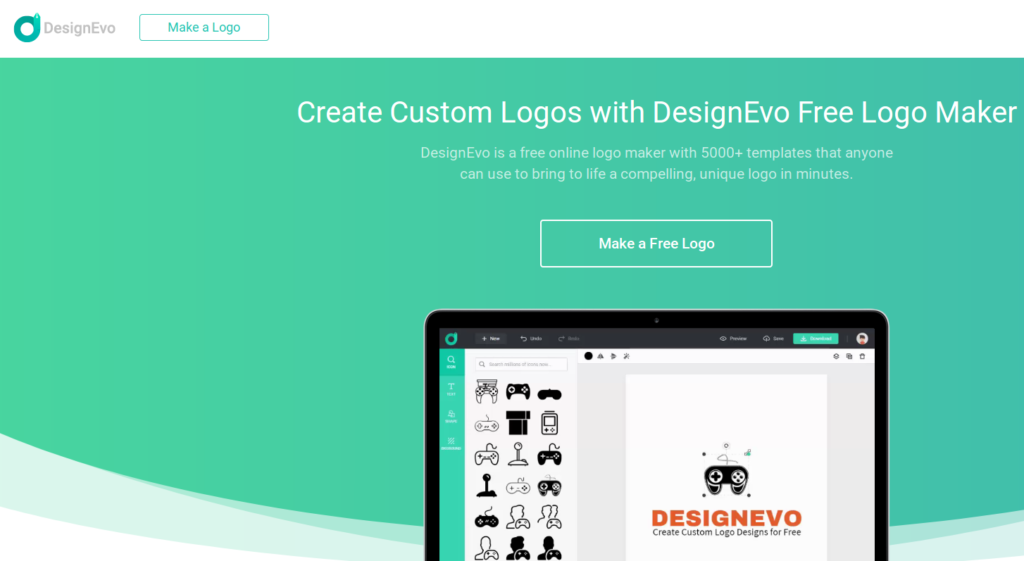 First, think of a keyword that best summarizes your idea (or relates to your business ). Run it in the Search Templates box, and you will see a bunch of innovative logo inspirations.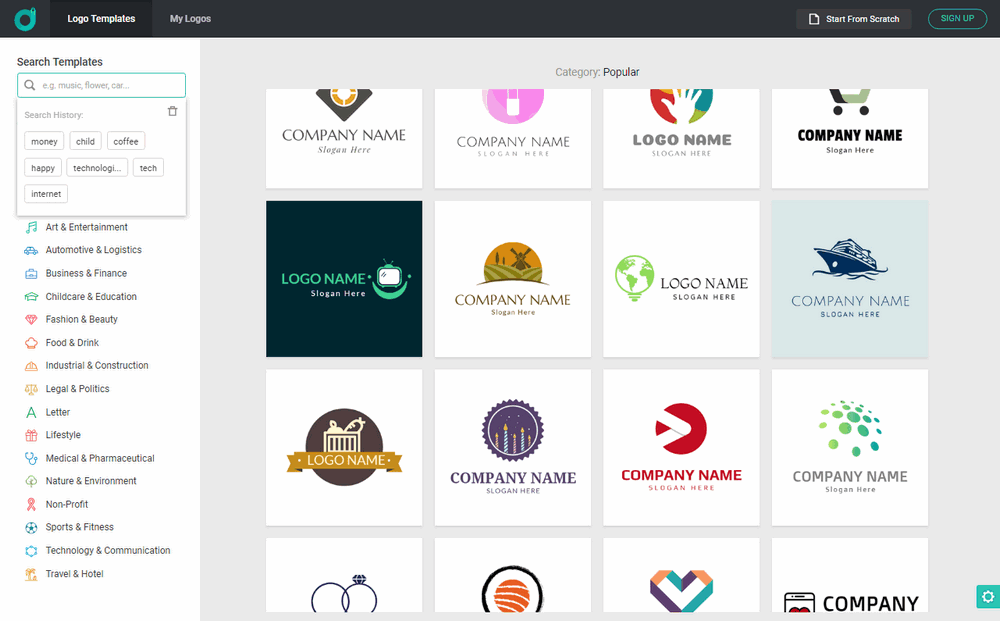 Then browse the listed logo inspirations until you find your favorite. Left-click it and choose Skip.
Input the words for branding and customize the logo design. DesignEvo empowers you with resourceful options to revamp the logo design to your liking, including Fonts, Icons, Shapes, Background colors and detail refinements.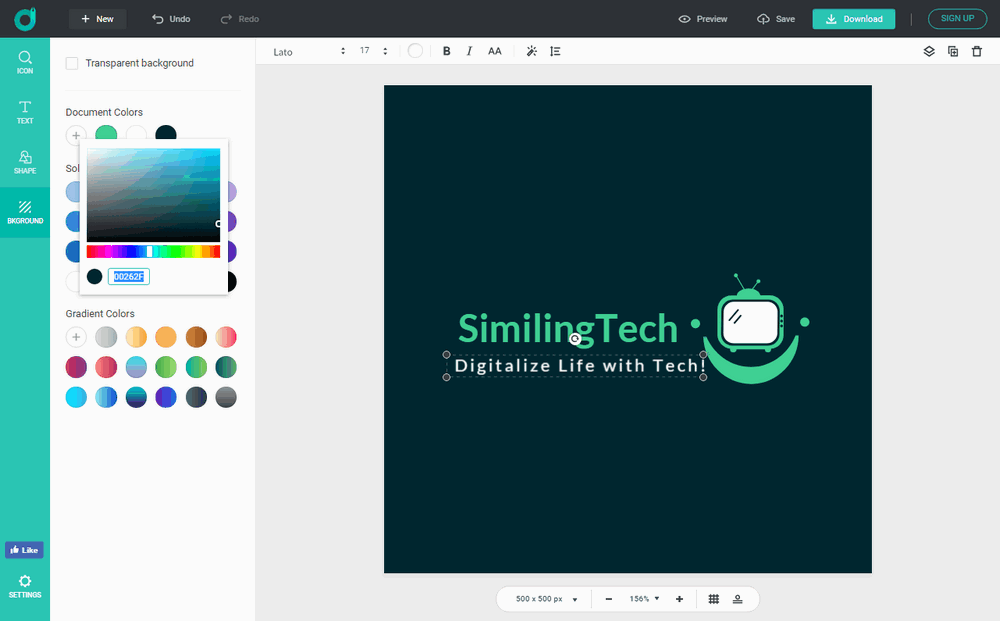 Finally, preview your DIY logo and download it. DesignEvo Preview offers six ways to view your logo design.
DesignEvo Download has three options to get the logo image: FREE-normal-resolution, BASIC- high-resolution (Discounted at $19.99 ) and PLUS – Royalty-free&vector (Discounted at $39.99 ). For those who have little knowledge about image formats and their supports, please check the difference between raster and vector for your reference.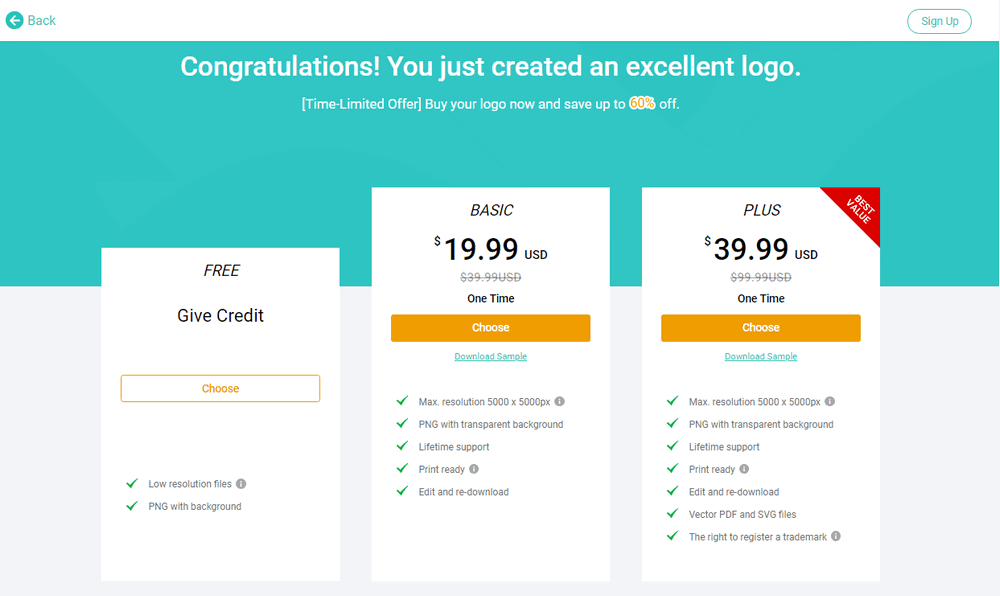 For those who need a logo in high resolution or vector package, here is a 10% off coupon:
DesignEvoExtra10Pert
With this coupon, you can buy DesignEvo BASIC package at 17.99 USD or purchase DesignEvo PLUS combo at 35.99 USD with an extra 10% discount.
All done.