An earlier article about PDF to Word Converter app for iPhone described how to use it to scan and convert documents on the go.
This app has now been updated with new features making it a lot more easier to use. Before diving into what's new, here is a quick overview of this app's basic functionality, in case you missed it.
What does this app do?
PDF to Word Converter app allows you to convert PDF documents to editable Word documents on your phone. This app requires a stable Internet connection because the conversion is performed on the servers. But, PDF to Word is not heavy on your data, and  is only used when uploading the document on servers and when downloading the file from servers. In between, you can turn data transfer off.
You can convert files stored locally or you can connect to one of the cloud services (Google Drive, Onedrive, iCloud, Box, and Dropbox) and convert files stored on them.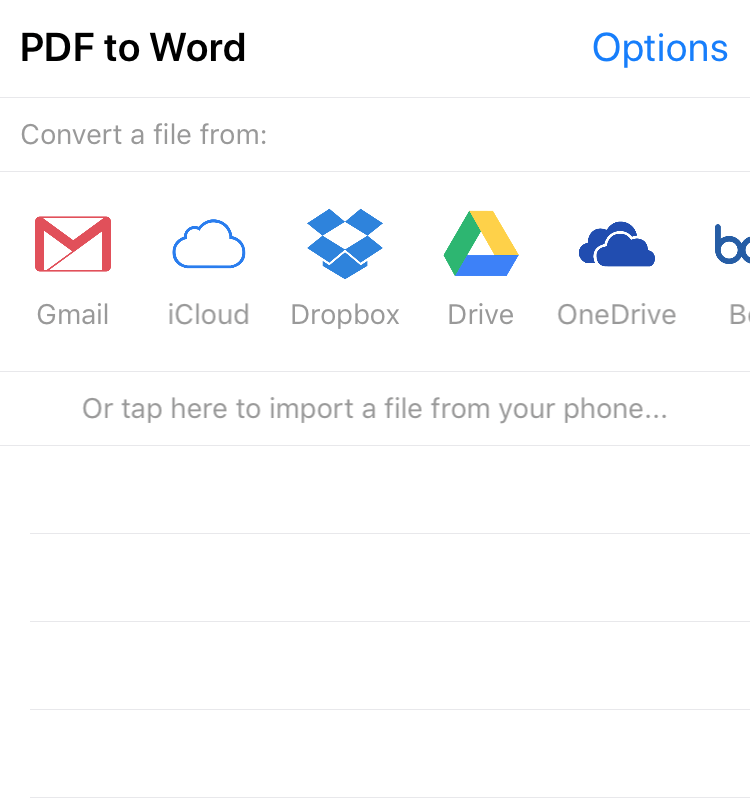 For people who receive most of their work-related documents over emails, this app can allow you to connect with your Gmail account as well. Instead of going through your emails searching for attachments, the PDF files will be presented in form of a list. You can convert any attachment with one tap and without downloading the file on your device.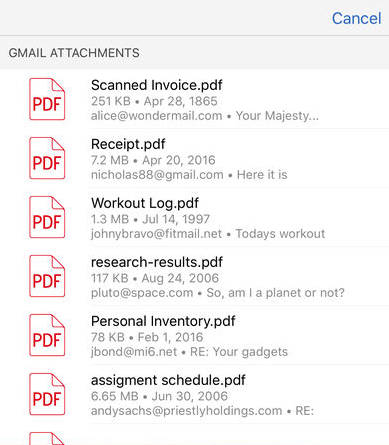 Other notable features are OCR conversion which enables conversion of scanned PDFs and image-like PDFs. Also, PDF to Word Converter has an easy-to-use user interface.
What's new?
While going one step further in enabling easier conversion, now you can scan documents that are in front of you and instantly convert them to Word document. Taking advantage of a good iPhone camera, you can make great document scans and remove paper clutter from your environment. This will eliminate extra steps like scanning a document by some other app first and then converting it to Word.
Other added features are new auto-detect borders features, applying black and white filters for better scan quality, and the ability to rotate the document. These editing features have been added to ensure that you can get great scan quality which will improve the quality of converted file as well.
The new update is also bringing a new and improved user interface that is even more simplified and all the options are stored on one screen.
Here is how to convert a paper document into Word document using PDF to Word Converter:
First, download the PDF to Word Converter from App Store.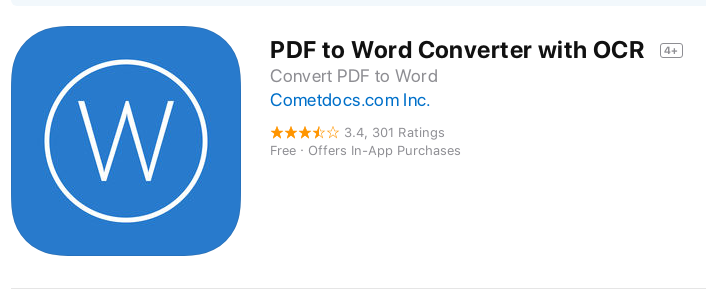 Open the app and swipe icons until you find the Camera option.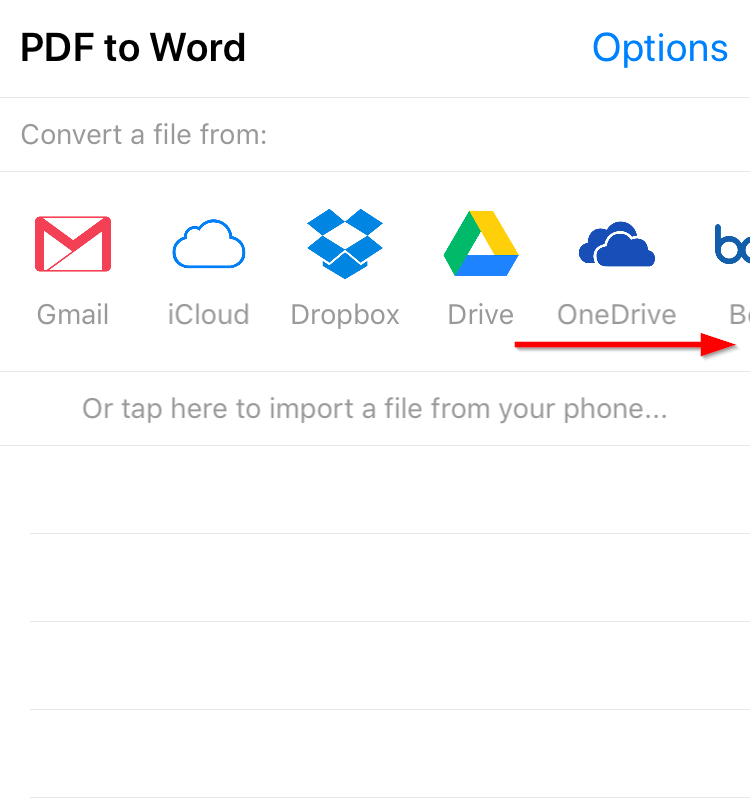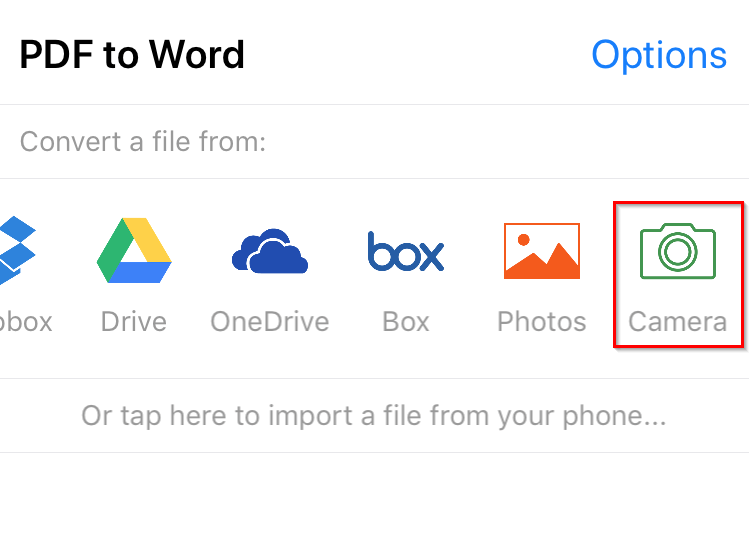 The camera screen will open for you to take a photo of the document.
Edit the scan by rotating the photo, auto-detecting paper, or apply filters if needed. Once you finish, press Convert button at the top.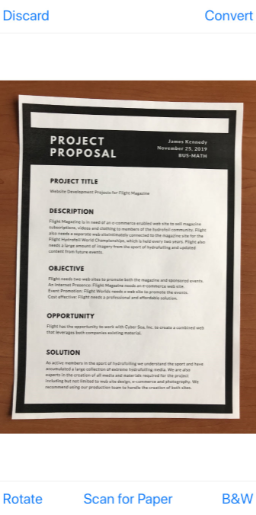 The document will be uploaded to conversion servers without affecting performance or battery of your iPhone.
Once converted, open your document and edit it further using MS Word app.
There it is, the easiest way to convert paper or PDF documents into Word documents and change it in that way. Avoid retyping whether you need to reuse printed or PDF document, there is an easier way with PDF to Word Converter.