Tree Style Tab for Firefox is a tab management add-on that displays open tabs as a tree structure. This can be useful when having many related tabs open. This add-on will display the root tab and then the sub-tabs opened from it.
Download and install it from here.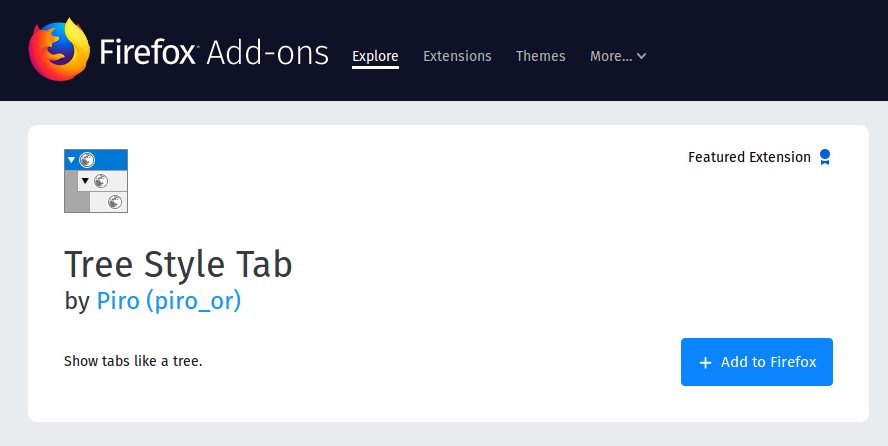 Once installed, it will by default appear next to address bar.

The tabs and sub-tabs that are currently open will be displayed in a tree format in the left pane. Or there will be separate root tabs. Another useful feature is that any of the open tabs can be directly closed from here. The tree list makes it easy to view all the open tabs and manage them accordingly especially when there are a lot of them.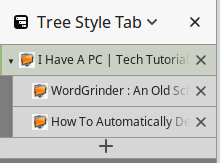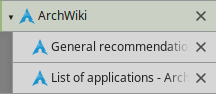 This add-on can also be useful when trying to keep a track of different tabs that are related with each other and avoid having to search for them individually in the tab window. All the tabs opened from the root tab will be displayed under that tab and this structure will be applicable for different tabs.
The tab view can be moved to right or be closed by clicking on the down arrow next to the add-on name. Clicking on the down arrow next to the root tab will collapse the sub tabs.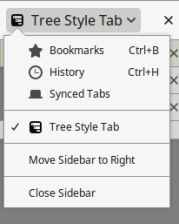 F1 will toggle the Tree Style Tab display and it will be hidden. Right clicking on any tab and selecting Tree Style Tab will show options like reloading the selected tree, bookmarking it, collapsing or expanding the selected tab tree or all the existing trees.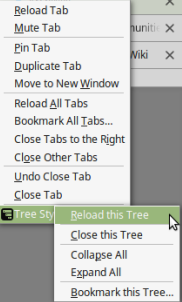 This add-on can make working with open tabs a lot more structured and organized by changing how they are displayed.
Do try it out.