With the increasing use of technology and mobile devices becoming indispensable in daily lives, it is essential for parents to have a parental monitoring app to ensure safety of their kids.
Cocospy Cell Phone Tracker is such an app that does that and can ensure online safety of family members.
Features :
Monitor calls and SMSes
Track location and create geofence alerts
Monitor popular social networking and chat apps like Facebook, Snapchat, Instagram, WhatsApp, Viber
Monitor websites that are visited from mobile devices
Track SIM card location
No rooting is necessary
Installing and using Cocospy is a two step process :
First have the physical access to the device on which it is to be installed
Then, sign up for a free Cocospy account. This will generate a download link for installing the app.
Use that link on the device to be monitored and install Cocospy. The pricing plans can be found here.

These plans are for single as well as multiple devices. If only location tracking, call history and other basic monitoring features are needed, Basic plan will be a good choice. To monitor Facebook, Viber, WhatsApp and other apps, Premium and Family plans will be needed.
As always, make sure to check legal implications and local laws before proceeding to use Cocospy. It is specifically intended as a parental control tool to monitor kids and ensure their online safety.
Using Cocospy :
There is a demo available too which can give a good idea about how it will work once installed on a device. Check it out here. Then sign up for free here and install on the specific device.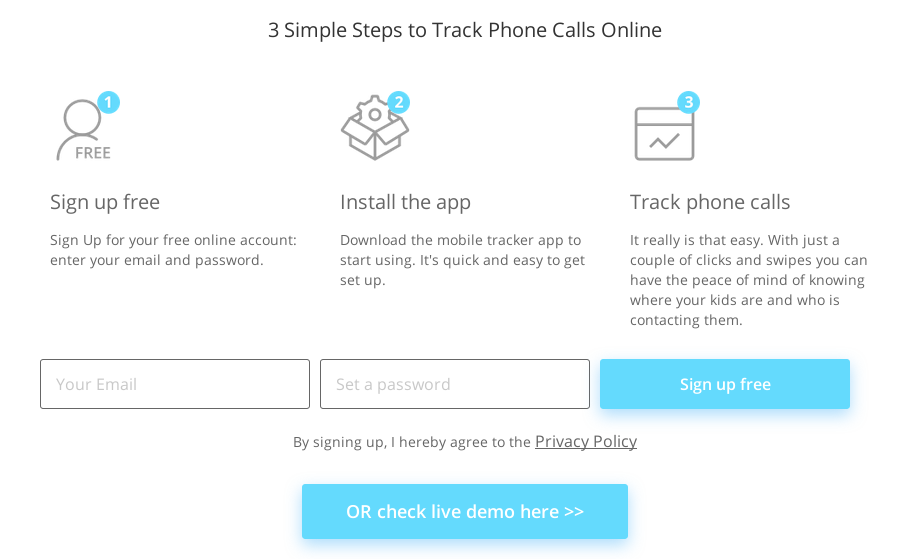 Once Cocospy is installed on the device to be monitored, you can access the device details using a browser anywhere. There will be separate sections for each of the information groups listed.
To know about call history choose Calls. For knowing the contacts on the device, choose Contacts. To check for sent/received SMSes, use the Message option. Location can be viewed through Locations tab. Also, available photos, videos and websites accessed on the device can be viewed using Photos, Video Preview and Browser History respectively.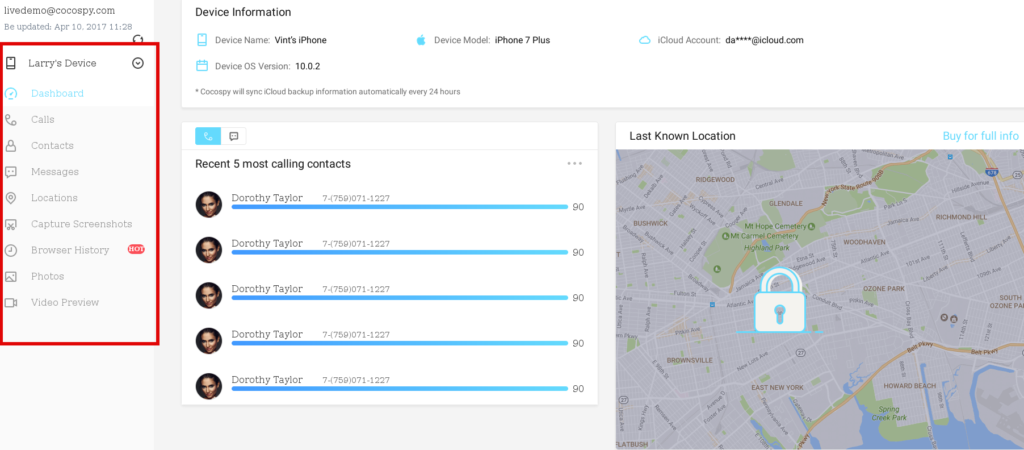 This is an all-in-one cell phone and mobile device monitoring tool that can give a peace of mind for parents wanting to monitor the online habits of their kids.
All done.