With so many new and interesting videos being created and shared on various social networks and video sharing sites like Vimeo, Dailymotion, Instagram, Facebook and so on, it can be useful to download such videos for referencing and viewing them offline.
For iOS devices like iPhone and iPad, AnyTrans from iMobie makes it easy to manage and sync content between computer and iOS devices. Also, the downloaded videos are converted to the optimal format for playback on these devices seamlessly.
Key features of AnyTrans :
Easy to use point-click interface
Available for PC and Mac
Manage device data easily by backing it up to PC/Mac
Streamline music collection by adding/removing them between iOS devices and computer
Download online videos from over 900+ sites like Vimeo, Dailymotion and more and view them by transferring them to iOS devices
Optimize iOS device storage by removing unwanted data
The Windows and Mac version of AnyTrans can be downloaded from here.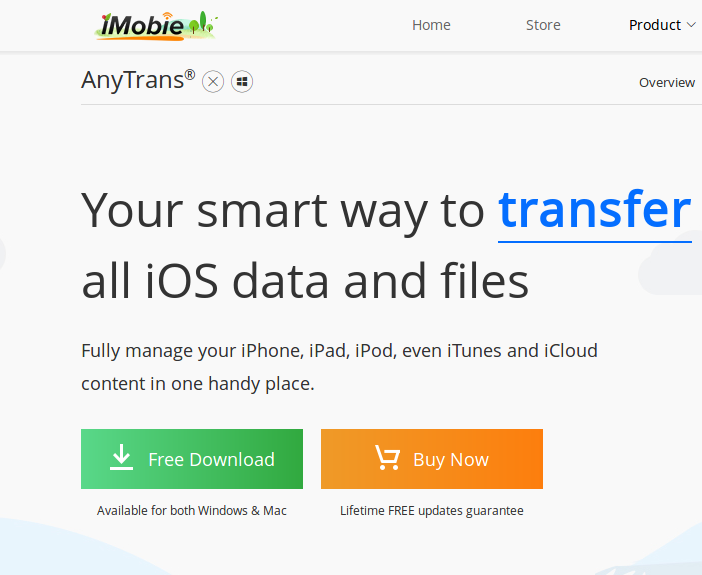 Let's take a look at how to directly download online videos from PC to play them on iOS devices.
First, download and install the PC version of AnyTrans from here.
AnyTrans on first run will prompt for a default language, choose as necessary and click Getting Started.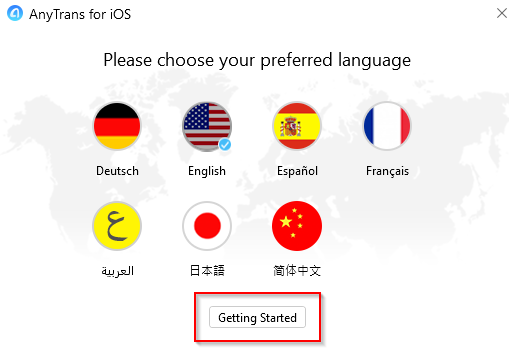 After the default language is set, the device manager will be visible. Now, turn on and connect the iOS device using USB cable.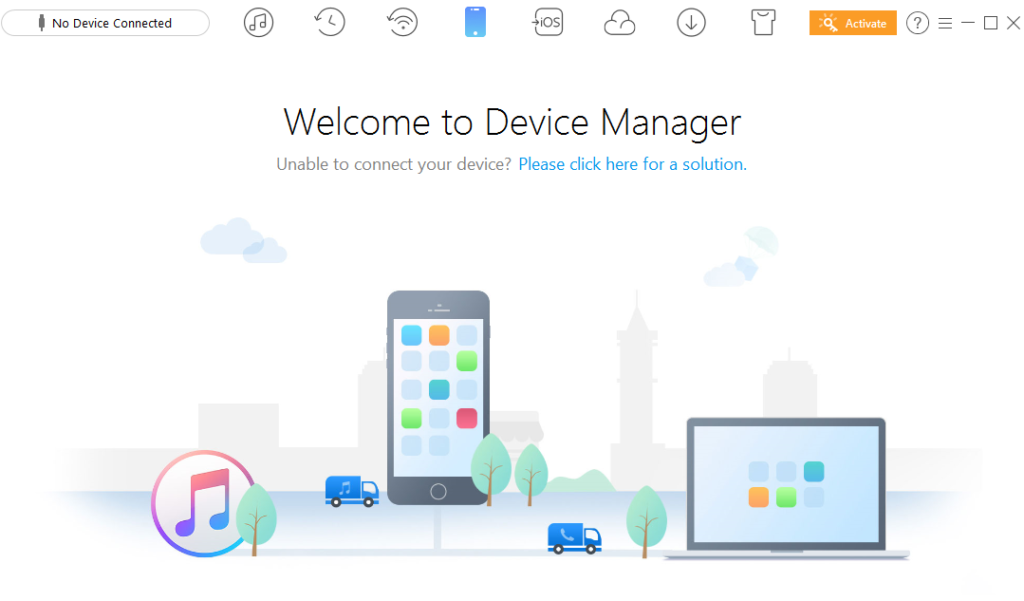 If you have the license, click on Activate at top right of the main screen and register the product.
Once connected, if iTunes is not installed on PC, there will be a prompt to do so. Or if any update is available, the related prompt will be displayed.

After the iOS device is detected, the main interface will start up. The top panel will have fixed icons while the shortcuts for common tasks will be below as floating icons.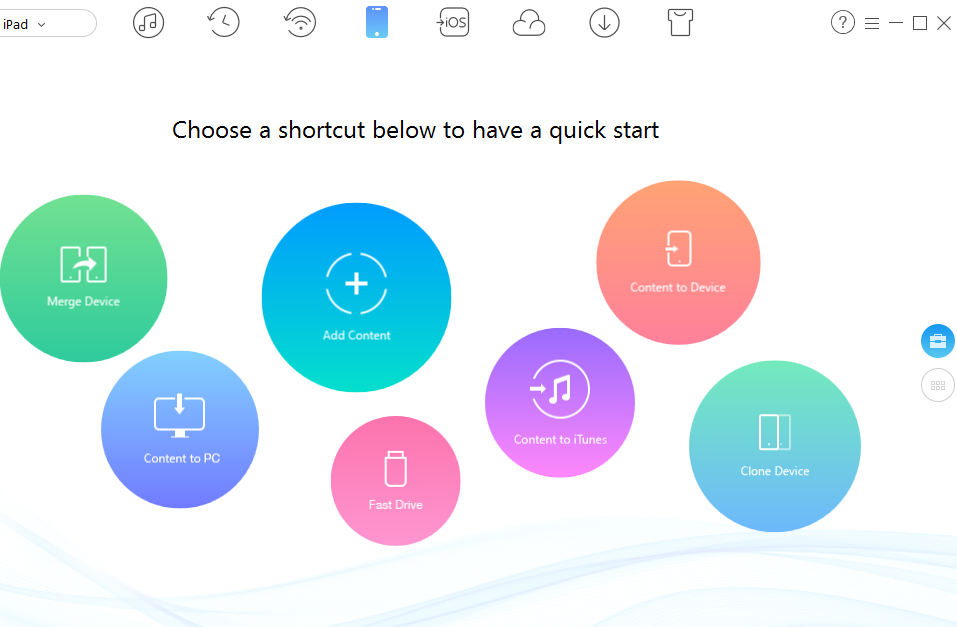 The common tasks include adding content to and for PC, transferring iOS data to PC, iCloud backup, cloning iOS devices, extracting iTunes backup and downloading online videos.
To download online videos, choose the down arrow circle icon at top. This will open Media Downloader screen.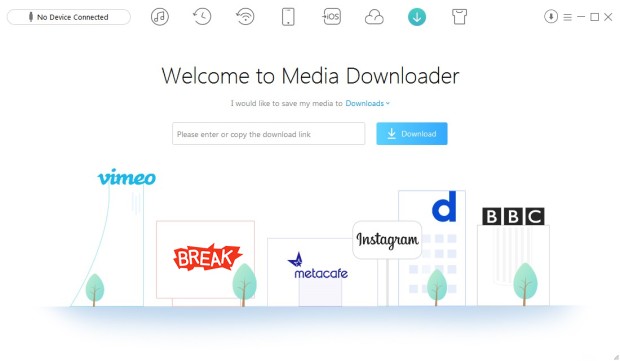 Next, add the video link and click Download. Media Downloader will parse the link and if valid, the download will start.
By default, the destination folder is set to Downloads in PC. This is where the downloaded videos will be stored. The location can be changed from the drop-down menu as needed.

Downloading multiple videos in batch is also possible. Keep adding the links as needed.
The download status will be visible by clicking on the top right icon.

The downloads can then be monitored from there and be retried (if failed), deleted and so on.

Once downloaded, the videos will be available in the default Downloads>AnyTrans_VideoDownload folder.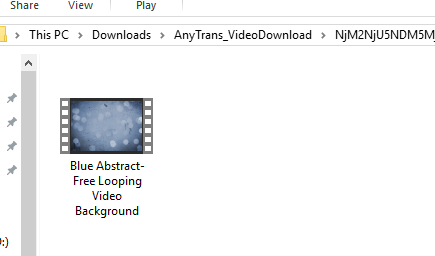 These videos can now be transferred to iOS devices. (On Macs, the transfer takes place instantaneously if the download destination selected is the connected iOS device but on PC, it will show a 'Failed Transfer' error if done directly).
So to transfer these videos from PC to iOS device, go to main interface and choose Add Content.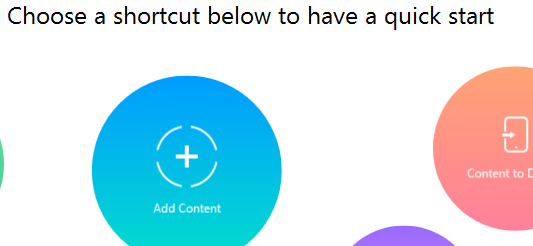 Then choose the downloaded video files from PC (downloads folder where the videos are stored).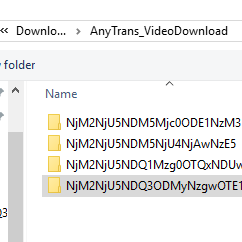 Click the right arrow after selecting the required videos.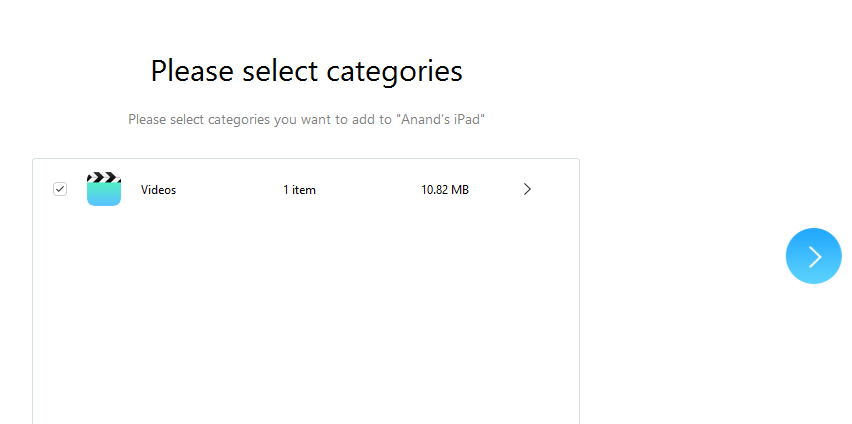 The transfers progress will show up. Depending on the size of videos, this may take a while. Allow for the process to complete and don't disconnect the iOS device while this is active.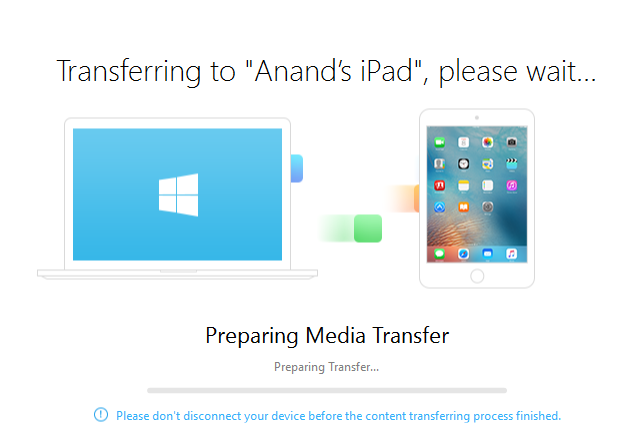 Once complete, the transfer status will be displayed.
The online video that was downloaded to PC will now be available on the iOS device to view.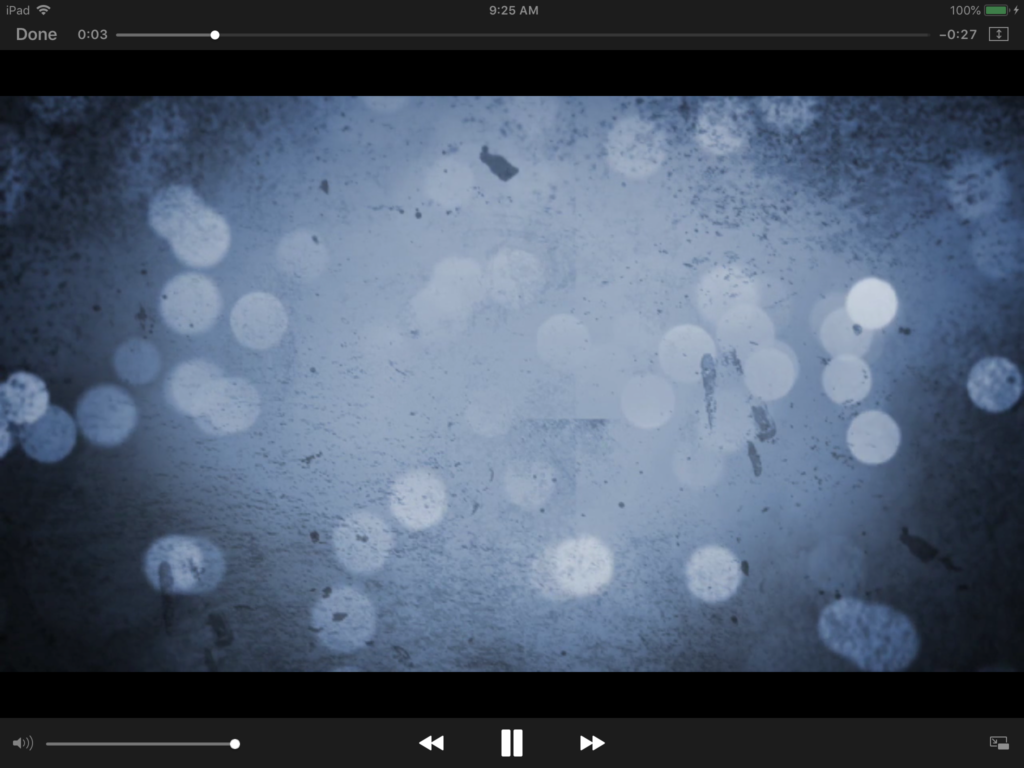 All done.
So to sum it up, AnyTrans is an easy to use iOS device manager which makes backing up device data, syncing it, downloading online videos for offline viewing and streamlining data management easy.
Do try it out.