Wondershare has an active Father's Day giveaway campaign in which there is a chance to win a $200 Amazon Gift Card and also a 3 month license of video editor Filmora.
To know how to participate, go to the giveaway page here.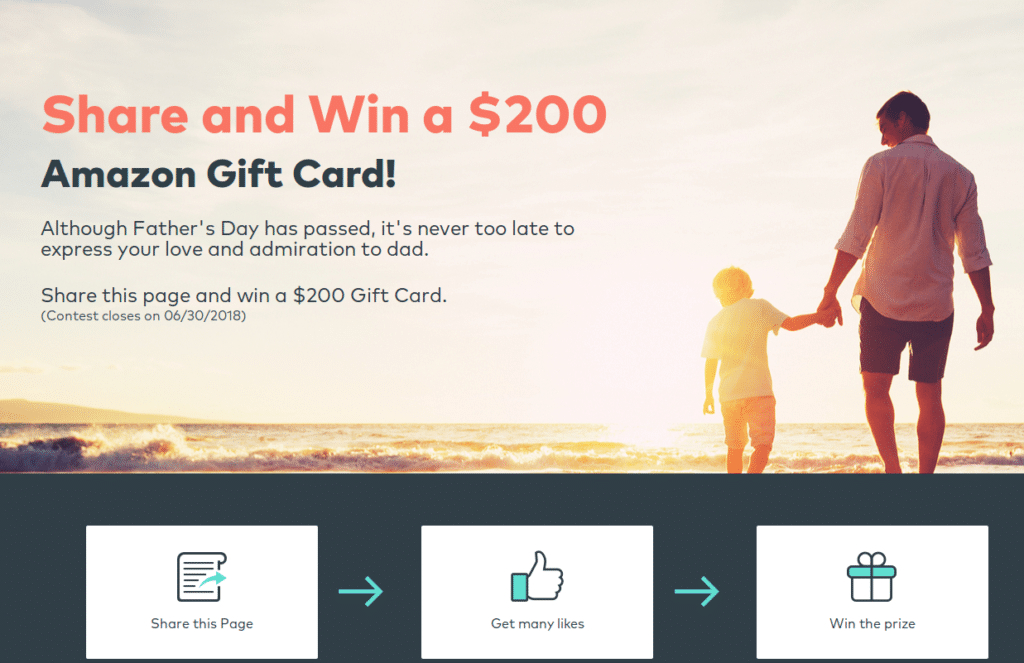 Note : This is a time sensitive giveaway and closes on 30th June 2018.
The rules for participating are quite simple :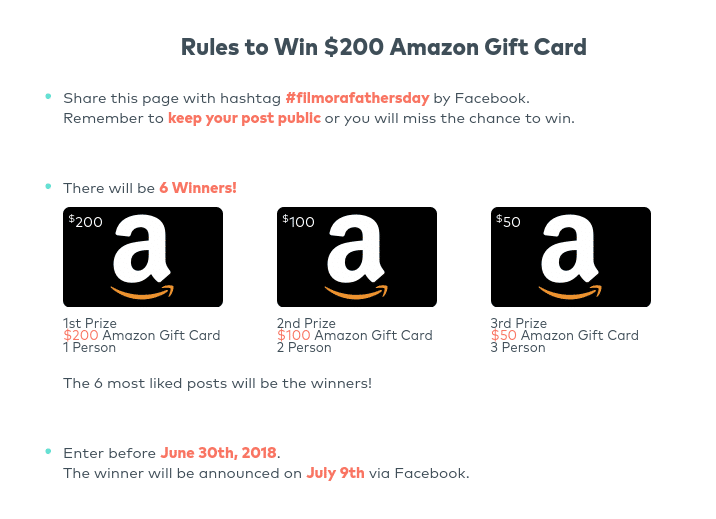 Share the giveaway page on Facebook with hashtag #filmorafathersday. Do keep the shared post publicly visible.
Posts with the most likes will be deemed winners.
There will be 6 winners selected for this :
1st prize : $200 Amazon Gift Card for one winner
2nd prize : $100 Amazon Gift Card for two winners
3rd prize : $50 Amazon Gift Card for three winners
You can also play a little quiz over there.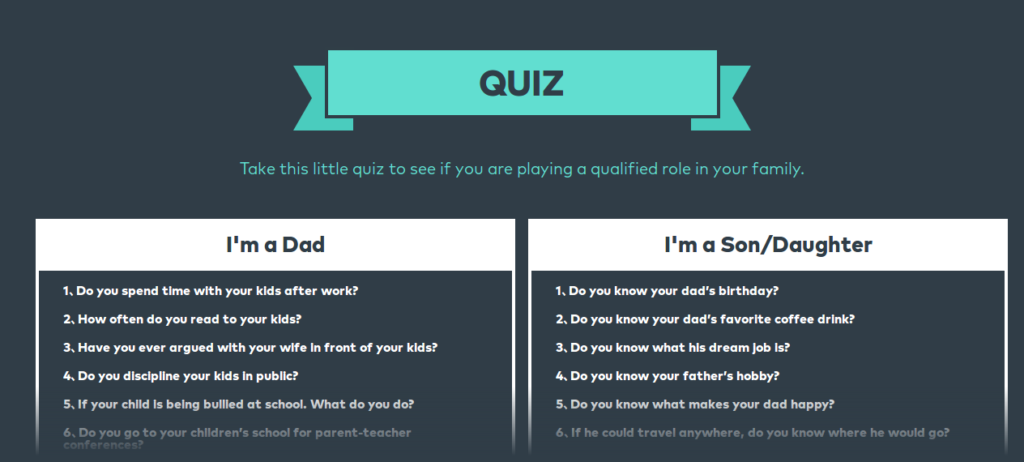 The winners will be announced on 9th July via Facebook.
Also, to get a free license of Filmora, simply share the giveaway page. If it gets 5000 shares, you can win a 3 month license of Filmora originally worth $59.99 for free.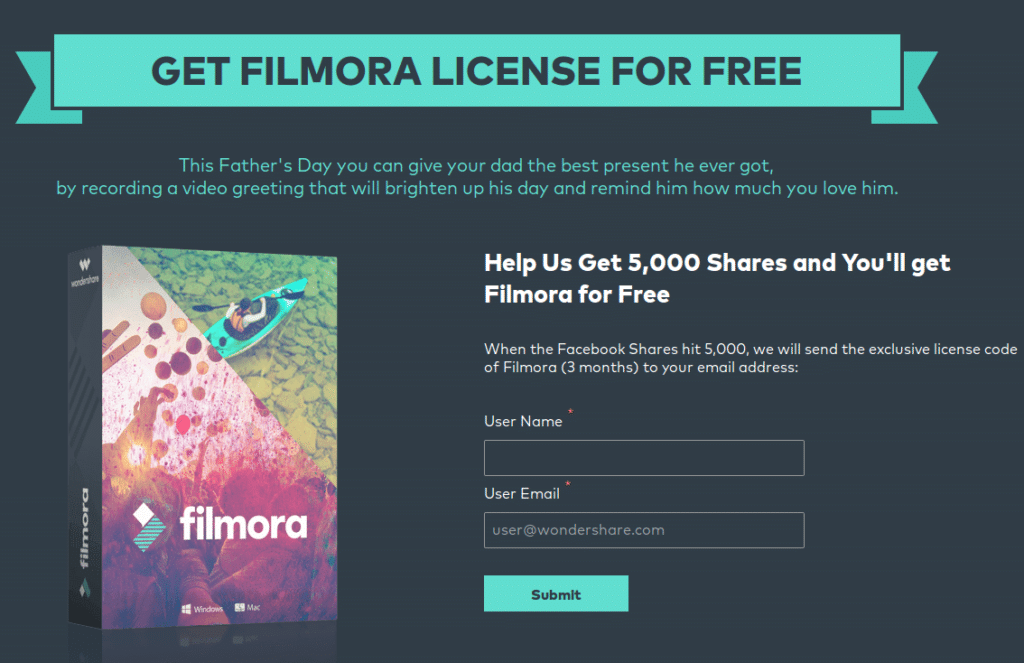 About Filmora : Wondershare Filmora is a video recording tool that makes it easy to create and edit videos.  Besides the video editing software, they also provide screen recording software named Filmora Scrn, which we have reviewed before. You can check this page for more detailed information.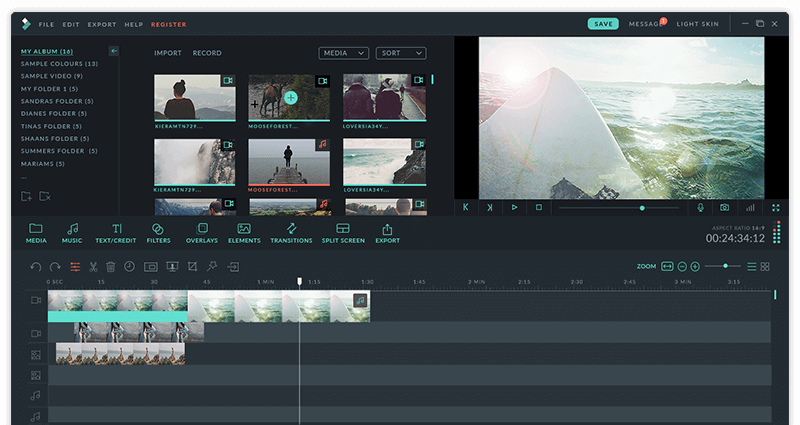 Key features :
Edit 4K videos easily
Import, edit and export GIF files
PIP (Picture In Picture) feature
Green screen and split screen support
Video stabilization to remove camera shaking effect
Screen recording and editing videos through functions like crop, trim, resize and more
3D LUT color grade selection presets
Audio mixing and audio separation
So hurry up and participate. Remember to share the giveaway page often to maximize your chances of winning.
Best of luck and happy participating.