Losing precious phone data like messages can be stressful. PhoneRescue by iMobie is a useful recovery tool that can recover such data from Android and iOS devices.
Depending on the source device, the setup for either Android or iOS devices can be downloaded from here.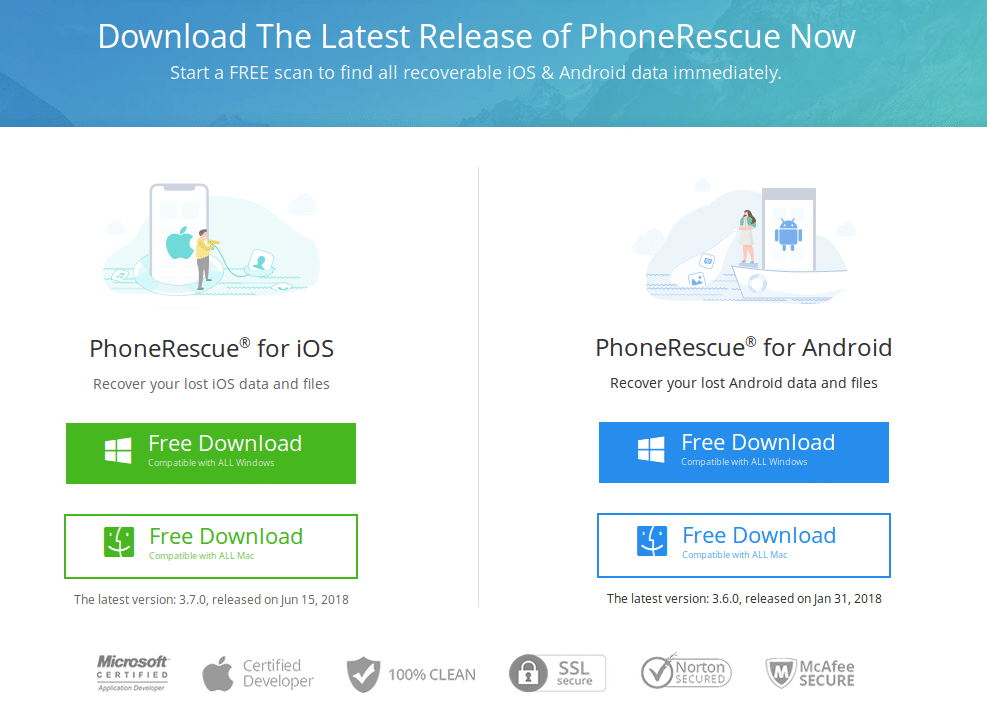 Key features :
Point and click interface, no technical expertise needed
Available for both Android and iOS devices
Easy recovery options
Data previewing for selective recovery
PhoneRescue for Android :
The trial version of PhoneRescue for Android allows to connect device and preview the data but not recover it. A license for that can be purchased from here.
Once installed on Windows PC, keep the Android device/phone ready by enabling USB Debugging mode. Then, launch PhoneRescue and first set a default language and click Save.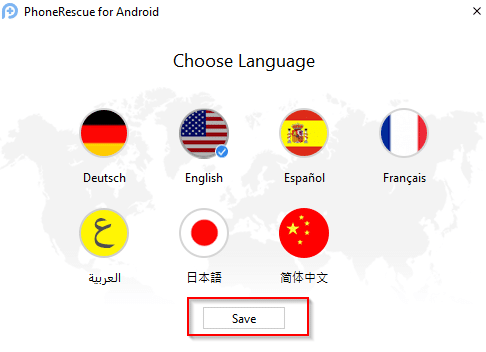 Next, connect the phone using a USB cable to PC.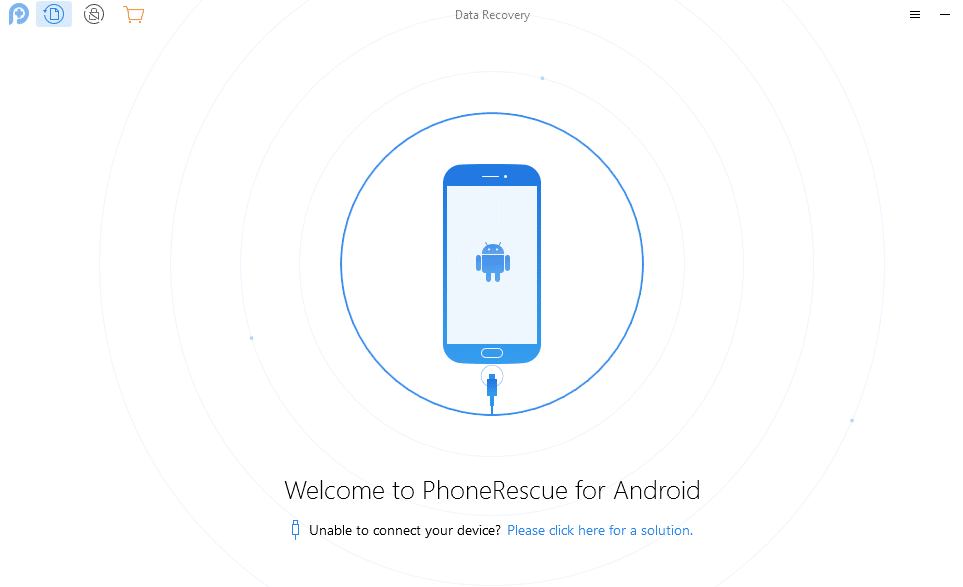 Follow the on-screen instructions and switch to Airplane Mode, close other running apps, stop data transfers and so on.
PhoneRescue will usually detect the connected device on own and if any drivers are needed to complete the pairing, it will prompt for that.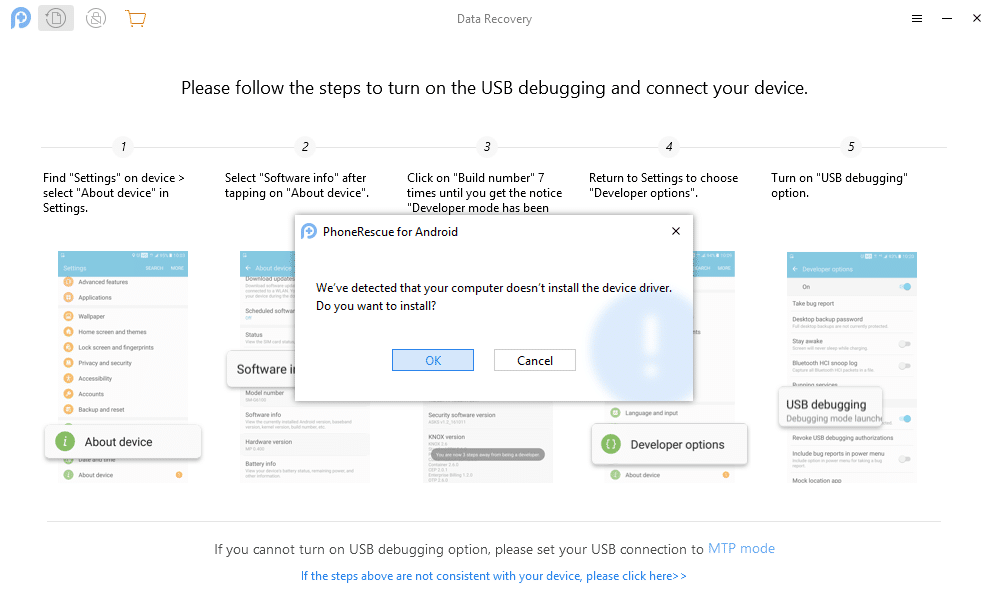 It will also be installed on the Android device and is now ready for recovery process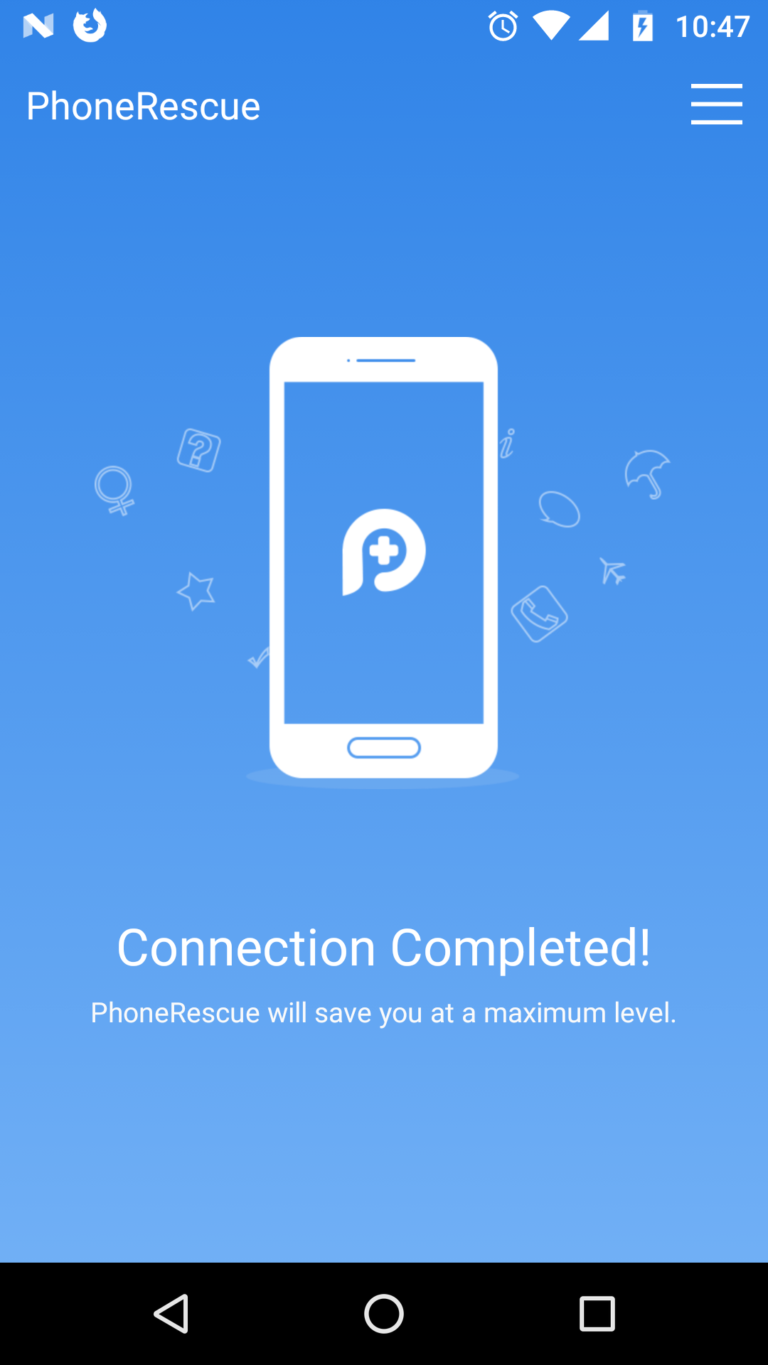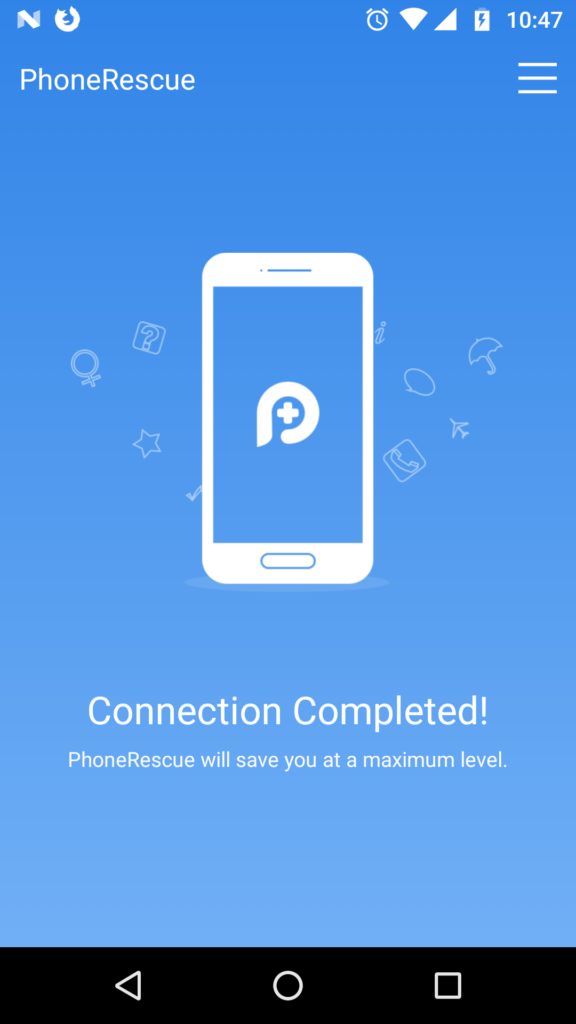 Once the device is connected successfully, PhoneRescue will display the items that can be possibly recovered. Click Next after selecting the required items like Messages.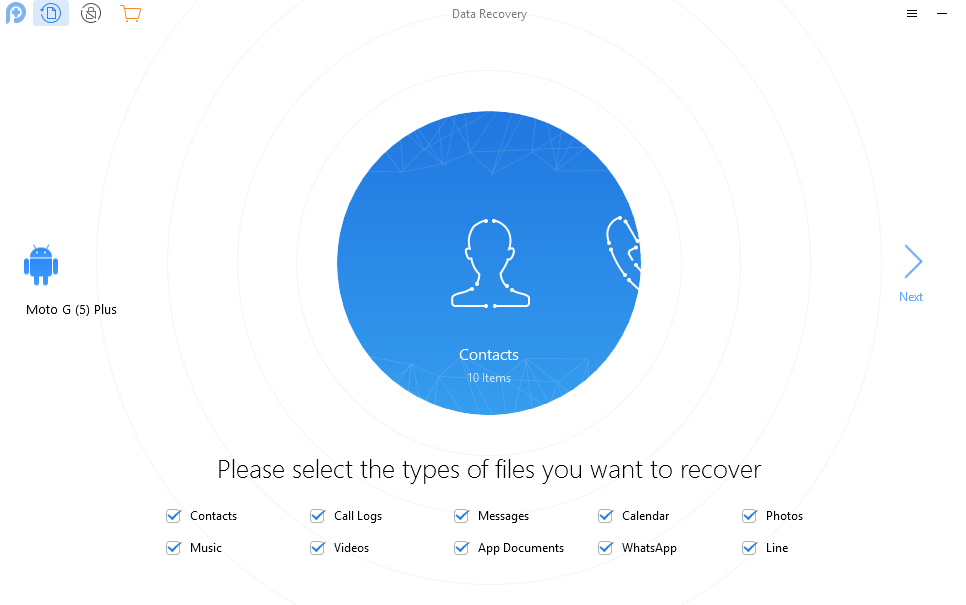 There are two types of device scans that PhoneRescue can perform : Deep or Quick.
Deep Scan would require rooting of the device while Quick Scan won't have any irreversible effects. If not sure, choose Quick Scan.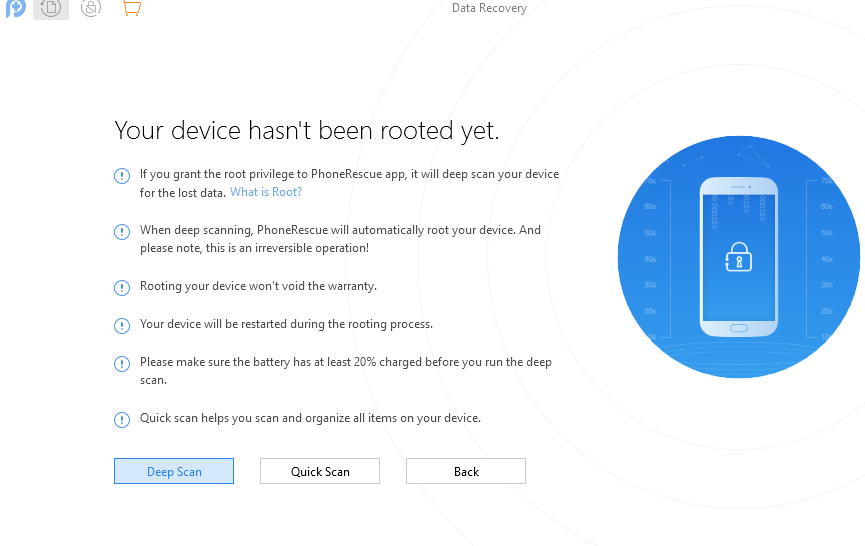 Once the scan is complete, all the items that can be recovered will be displayed in left pane and the preview for each of them on right. This is useful as selective data can be recovered instead of everything that is unnecessary.
After the required items are marked for recovery, click the recovery icon on bottom right.
Depending on the volume of data to be recovered, it may take a while for the process to finish. Once done, a status screen indicating the number of items will be displayed. Click View Files to see what is recovered.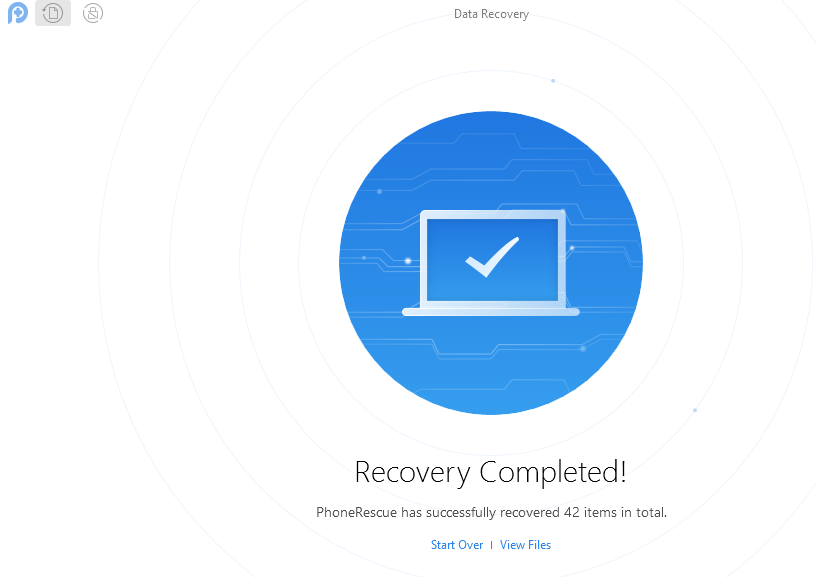 The default location for recovered device data would be in User/Documents/PhoneRescue. In this example, all the messages were recovered which can be viewed in that folder.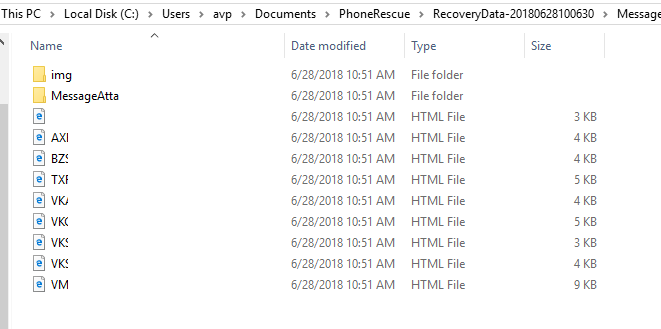 Overall, this is an easy to use Android device recovery tool that can get back valuable data using just a few clicks and no technical know-how.
All done.
Using PhoneRescue for iOS :
This is for getting back data from Apple iOS devices like iPhone/iPad. PhoneRescue for iOS can be downloaded from here.
The trial version will only display available data as a preview while the full version can retrieve this data.
Once PhoneRescue is installed and launched, the option of setting a default language is the same as that in Android version.
Using it for iOS is similar to that as for Android with one difference – iTunes need to be installed on PC before any recovery can happen.
Keep the iOS device ready with a USB cable for connecting to PC. Click I'm Ready to Start.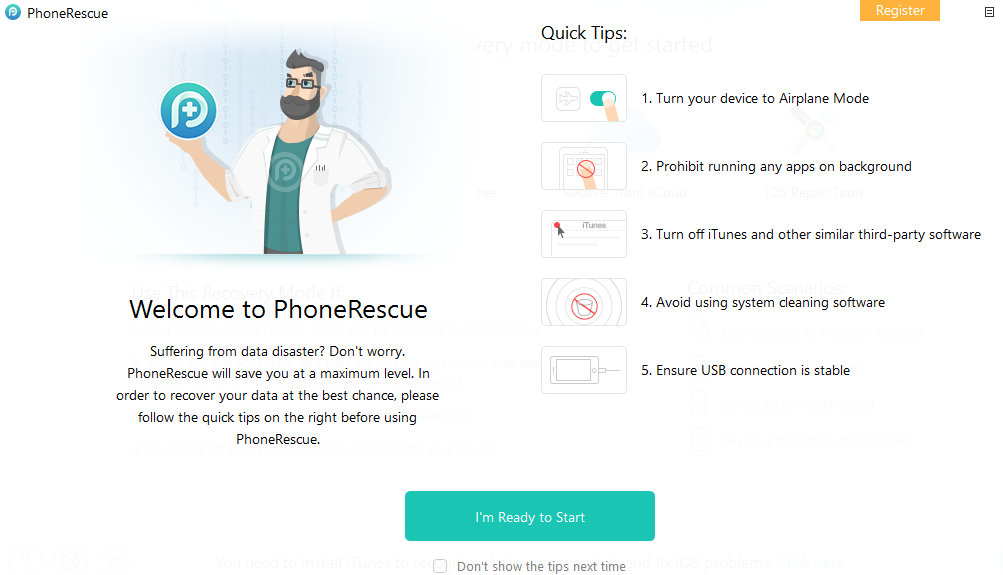 Just as in Android recovery, follow the pre-requisites of switching to Airplane Mode, close any running apps, close iTunes on the iOS device and so on.
There are basically 4 recovery modes to choose from : iOS Device, from iTunes Backup, from iCloud and iOS Repair Tools.
The first mode is the most common and to be used when device is working ok with data deleted. Recovering from iTunes Backup is for those scenarios where device is not accessible but has iTunes backup while iCloud is for cloud recovery. All the options will need iTunes to be installed on PC before starting the recovery.
Choose Click here on bottom of the recovery screen to install iTunes on PC if not installed.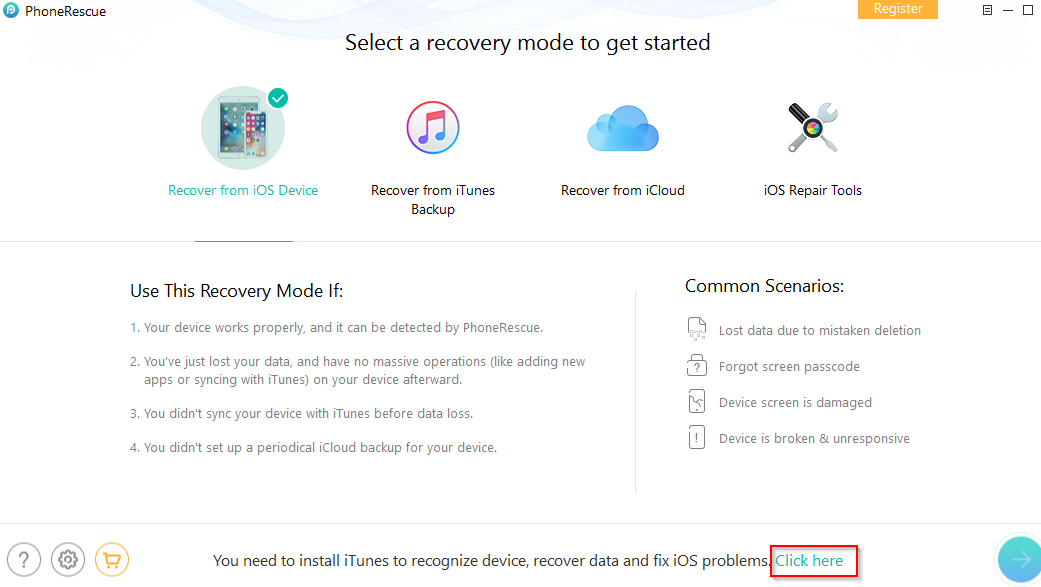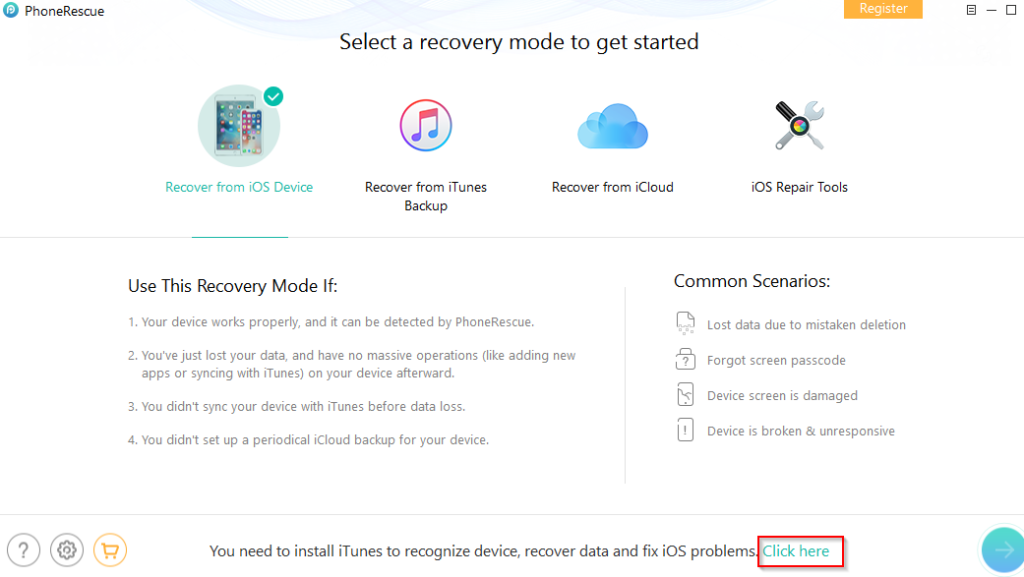 Download for iTunes installation to begin. Once it is complete, PhoneRescue will restart and the iOS device will now be detected.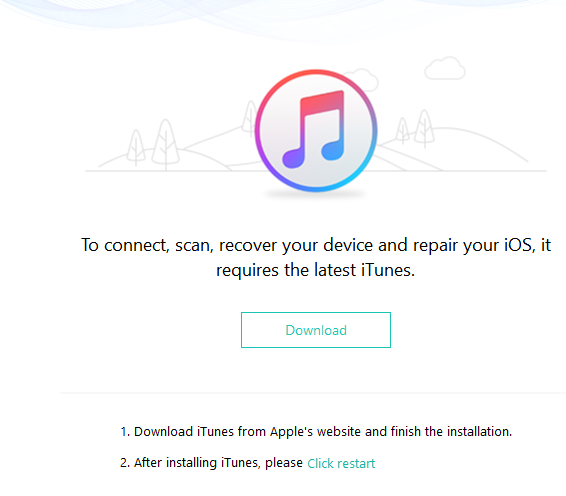 On the iOS device, unolock it and choose Trust this computer for the pairing to complete. Once done, click Continue on PC.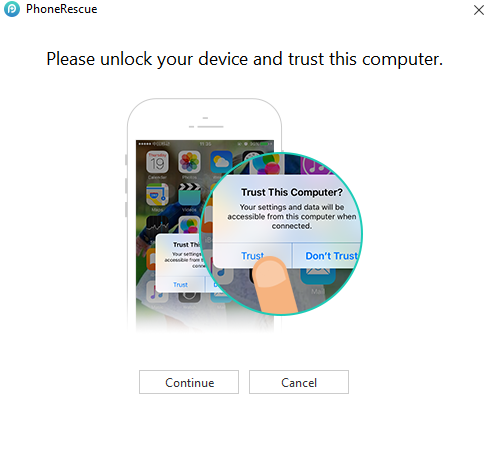 There will be three types of main data categories which PhoneRescue can recover – Personal, Media and Apps. Choose the required categories and the selected sub-categories like Messages, Call History and so on, then click OK.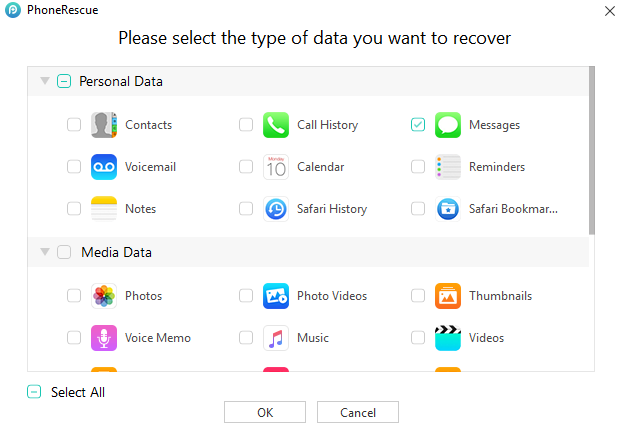 PhoneRescue will scan the device, it may take a while. Don't unplug the device when this is in progress.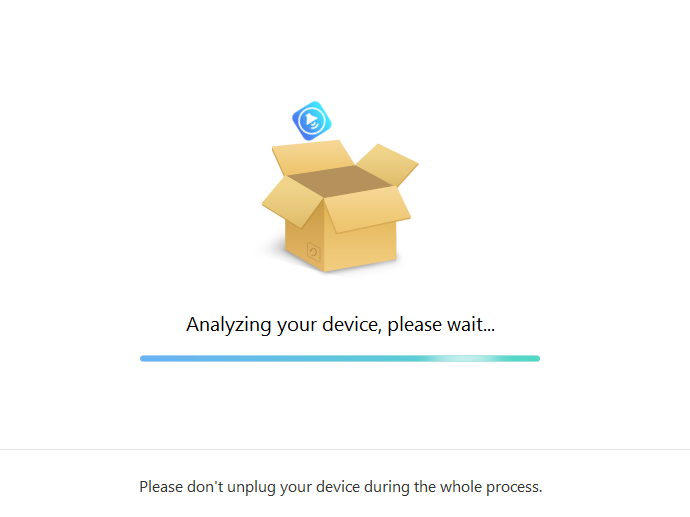 Once the scan is over, the data can be recovered or previewed. Full version of PhoneRescue can recover this data while trial can only preview it. If you already have a license, use the Activate Now option to register PhoneRescue for iOS.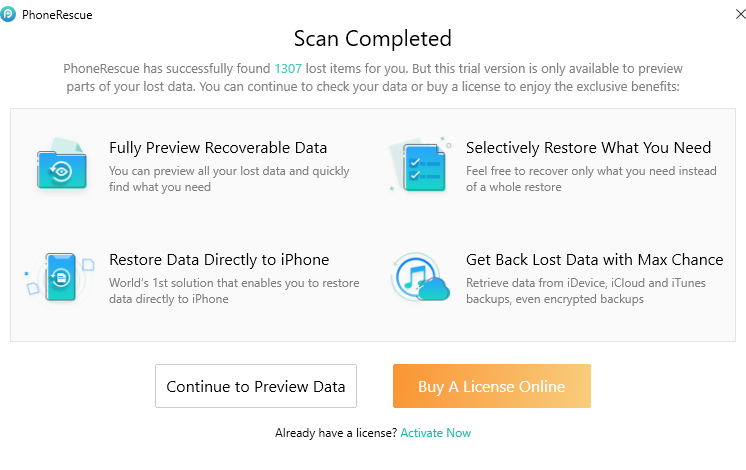 Now choose what needs to be recovered. Here too, a preview pane on right will be available for selective filtering of data.

Once the data to be recovered is finalized, click the bottom Recover icon to start recovery.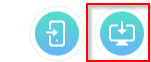 Once recovery is finished, number of items recovered along with the option of viewing them in the recovery folder will be displayed.
The default recovery path is the same as that of Android version.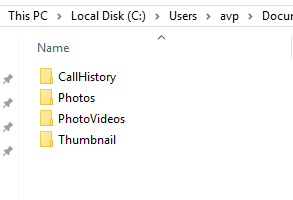 All done.
For both Android and iOS versions of PhoneRescue, the minimal interface and easy to use recovery options make recovering data a simple process.
Do try them out.