The recent Windows 10 Fall Creators update has a new feature of ransomware encryption/Exploit Guard. What it will do is lock down folders and only allow apps that are whitelisted to access files in those folder.
This will prevent malicious apps from changing and modifying files or damaging the system.
Here is how to configure it :
Go to Settings ( shortcut key : Windows key + I) > Update & Security.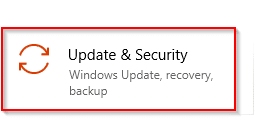 Next, choose Windows Security > Virus & threat protection.

Scroll to bottom and select Ransomware protection.

There will be two options : Protected folders and Allow an app.


By default, system folders are automatically protected. To add a different folder to the list, choose Add a protected folder.

To allow apps to run, choose the second option Allow an app through Controlled folder access. Next, click Add an allowed app.
The list of allowed apps will be displayed below that. (Some commonly used apps like USB boot disk creator tools that directly read/write to disk may be blocked initially after ransomware protection is enabled. So enable them accordingly.)
All done.