MiniTool ShadowMaker can create Windows backups quickly with just a few clicks.
Key features :
Quick backups of file and system level
Supports common file systems like exFAT, FAT16, FAT32, NTFS, Ext2/3/4
Has WinPE bootable media builder for creating bootable disks
PXE support for restoring system images over the network
Easy restore of files, folders and drives
Scheduling support – Daily, Weekly and Monthly
Various backup types to choose from – Full, Differential and Incremental
Besides that, it can also clone hard drives and can mount virtual images for easy recovery
The free version can be downloaded from here while the Pro version offers a 30 day trial.
Remote backups as well as customising backup options are only available for Pro version. The differences are as below :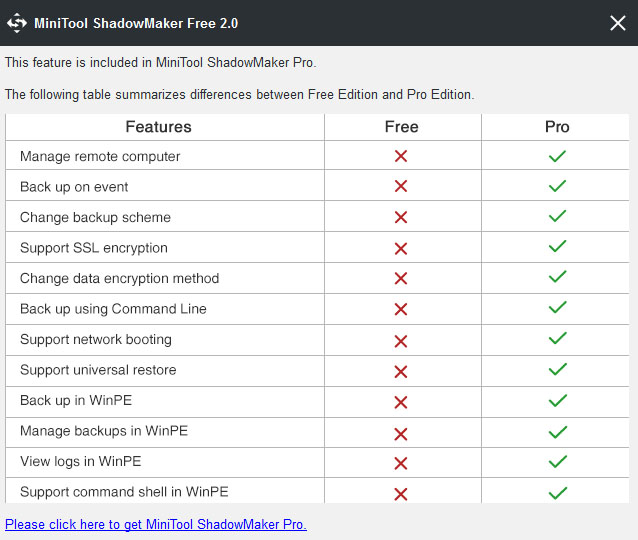 For making local backups, the free version is useful. It can't however change the backup options or manage remote backups and more.
The free version has a lot more restrictions than the Pro version. Some of the Pro features if added in the free version can make it a lot more useful.
Free version :
The user interface is simple with main sections like Backup, Restore and Manage.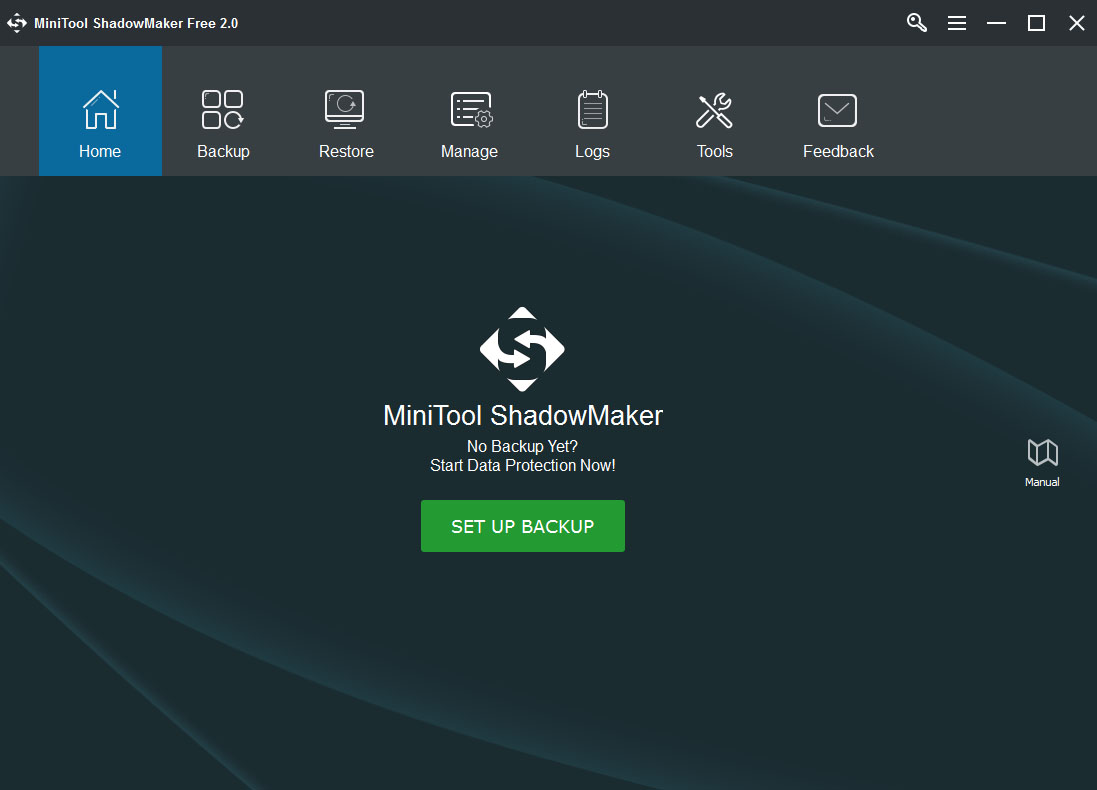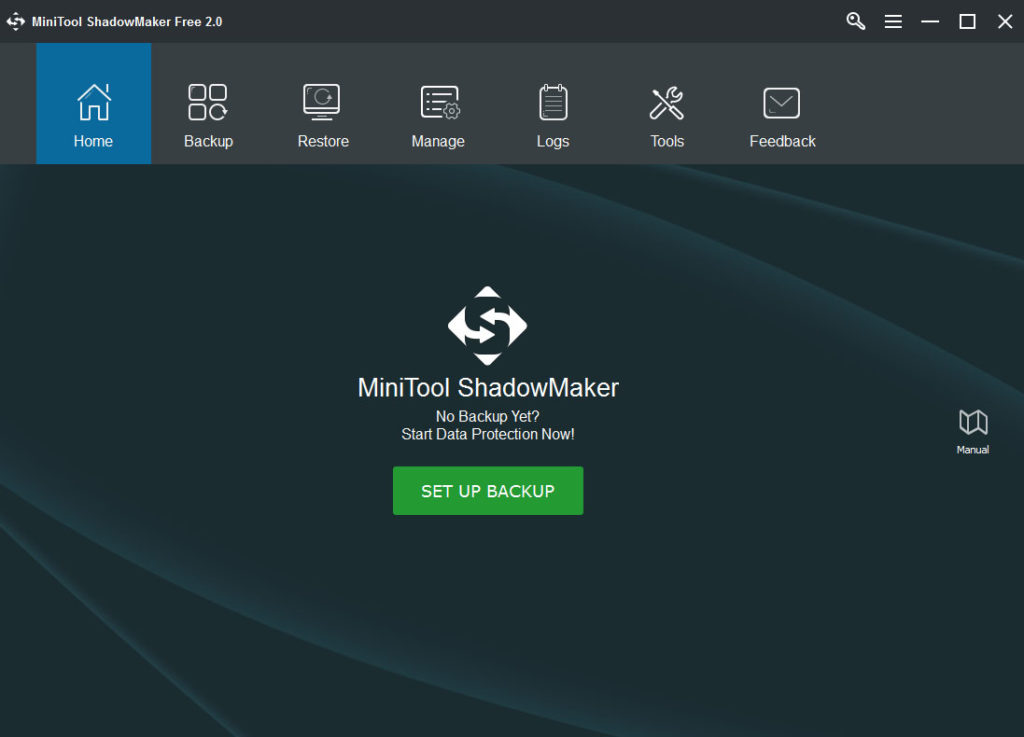 Choose SET UP BACKUP and follow the backup wizard steps.
Pro version :
First choose the local or remote PC for managing/making backups.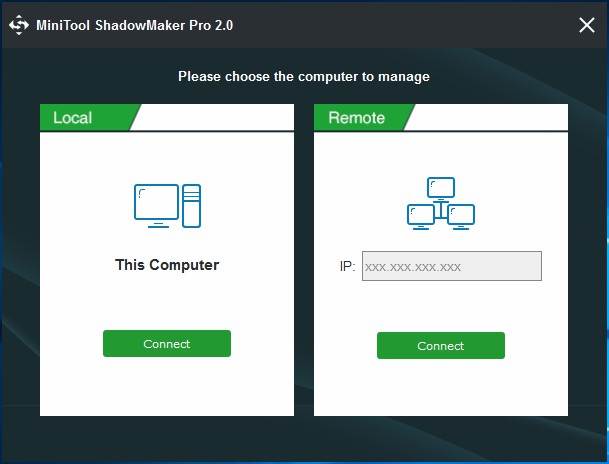 For backing up, choose the source disk/partition and the destination. Other options like scheduling it or choosing a different backup scheme too can be selected. Incremental is the suggested scheme as it will only backup what has changed and hence save disk space.
MiniTool ShadowMaker by default will backup Windows by creating a system image. The other option is making a disk backup which essentially clones the entire system into a compressed file which can then be restored on boot.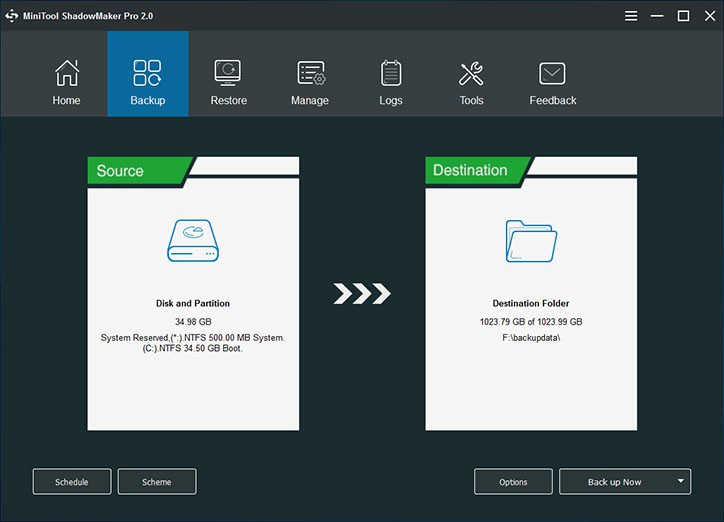 For disk backups, choose the source disk/partitions or individual folders and files.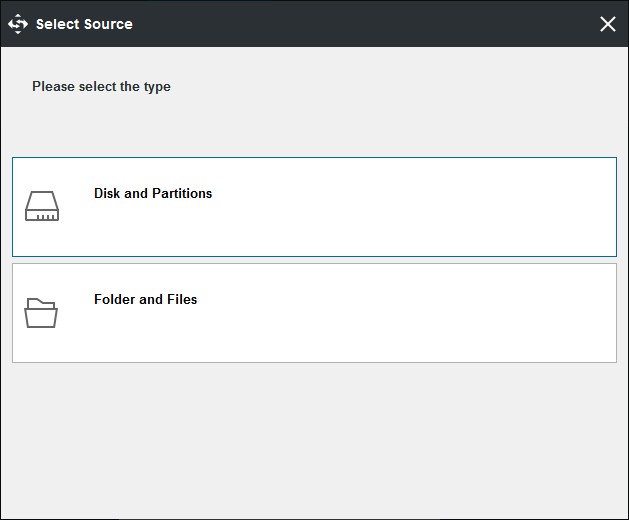 The destination path for both these types can either be a local storage path or on a network.
Also, scheduling is disabled by default and needs to be enabled using Schedule.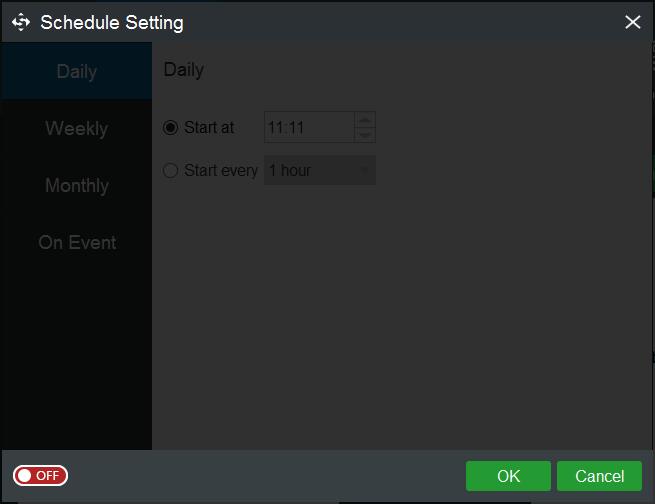 Options for scheduling include Daily, Weekly, Monthly and On Event.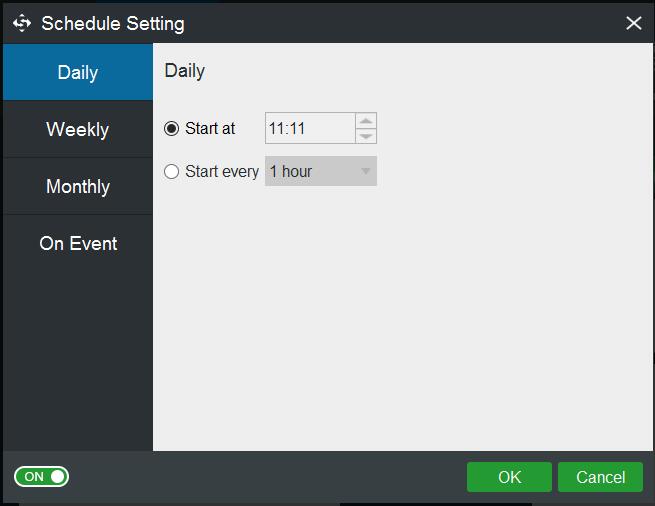 On Event is basically running on Windows startup or shutdown.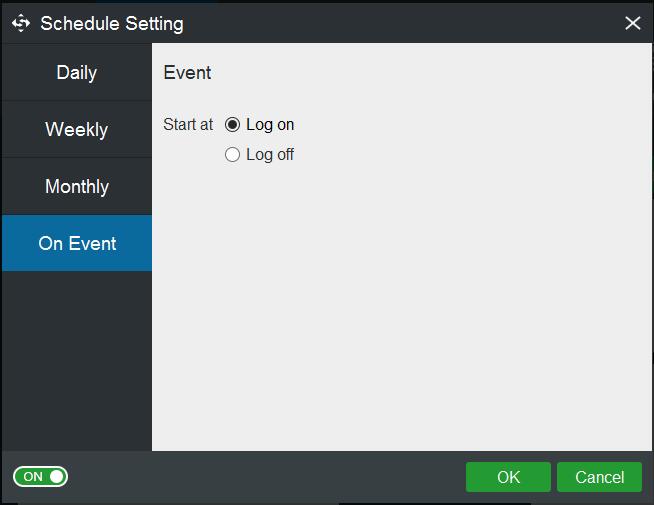 Similarly, the backup schemes are disabled by default and need to be enabled through Scheme.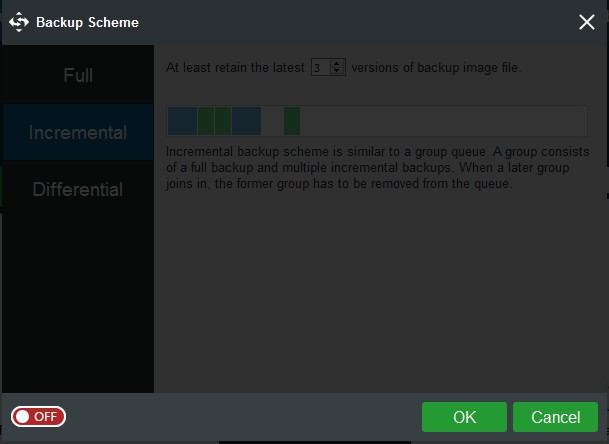 A Full backup will take the most space.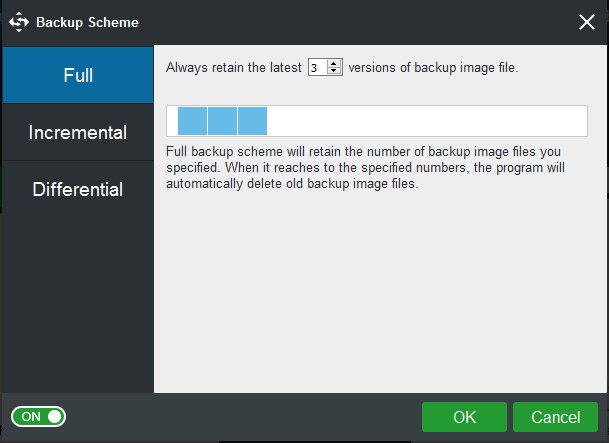 Incremental is recommended as it takes up the least disk space.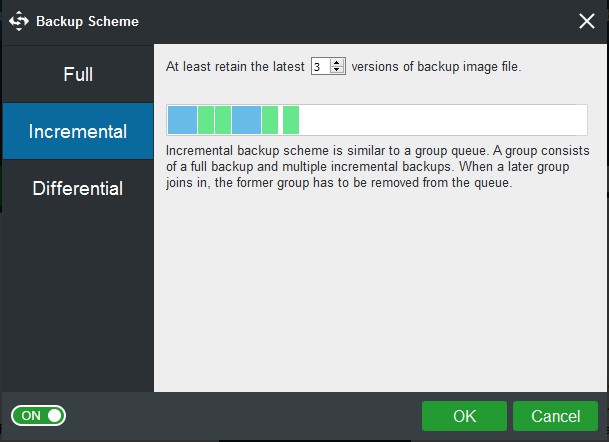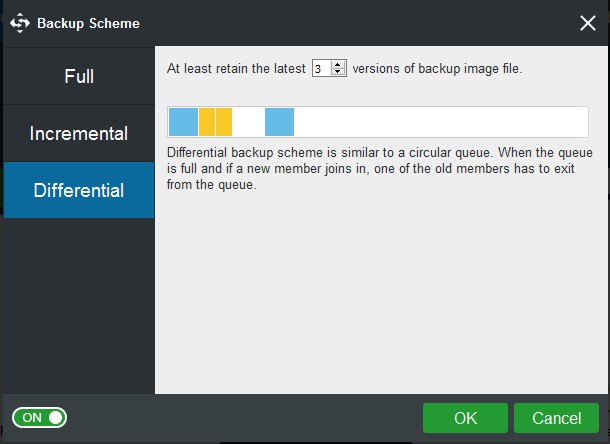 3 versions of backup images are retained by default in all the schemes. This can be changed if needed.
Other advanced backup options include changing the file size of backups, setting compression levels and including comments. For creating backup images, either a Sector By Sector or Only Used Sector backup can be chosen. Only Used Sector will be quicker to finish as it will only backup the sectors used rather than everything.
Tools like creating a bootable media, Clone Disk tool, PXE boot client and more can be accessed from here. These are for network wide backup/restore tasks where PCs can be booted directly without any operating system and be restored through a network install.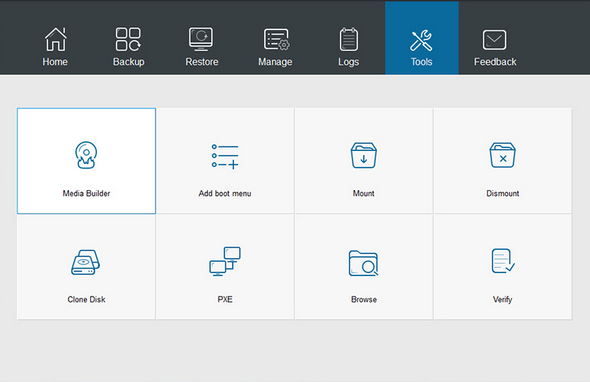 Overall, do try the free or 30-day trial Pro version for backups to see if it is handy to use.
Happy backing up.
Update – Nov 2019 : MiniTool ShadowMaker 3.2 has been released and has the following updates :
Clone dynamic disk (only for simple volume)
Create a bootable USB hard disk
Scheduled backups are still kept after software update
Supports German & Japanese languages
Improved email notifications
Bug fix for synchronizing large folders
Allows adding backups from Shared folder in MiniTool ShadowMaker Bootable Edition
Update – Nov 2018 : MiniTool ShadowMaker 3.0 has been released and has the following updates :
File sync
Backup to network destination
Improved efficiency for backups
Bug fix that was affecting file restore