Giveaway time. 🙂
As a celebration of 12th anniversary, Digiarty is giving away latest version of WinX HD Video Converter Deluxe (originally worth $59.95) for free.
About WinX HD Video Converter Deluxe : Being an all-in-one HD video converter, video editor, online video downloader and slideshow maker, it can help you convert among video formats, download video and music from 300+ sites, freely edit video, and make a photo slideshow.
With it's unique level 3 hardware-acceleration technology, it can compress and convert high quality videos with minimal loss of quality. So it is ideal for 4K and HD videos too.
Key features :
Supports video conversion to and from different formats like MP4, MKV, AVI, H.264 and more.
Supports cross platform and muti-device playback with the help of different conversion profiles. 410+ profiles are available to select from for converting videos.
Create slideshows from a collection of photos
Fast conversion and download speed with high output. Can also edit, trim and crop videos as needed.
Giveaway details : This is an open for all giveaway with no participation required. Simply go to the giveaway page and click Grab Now.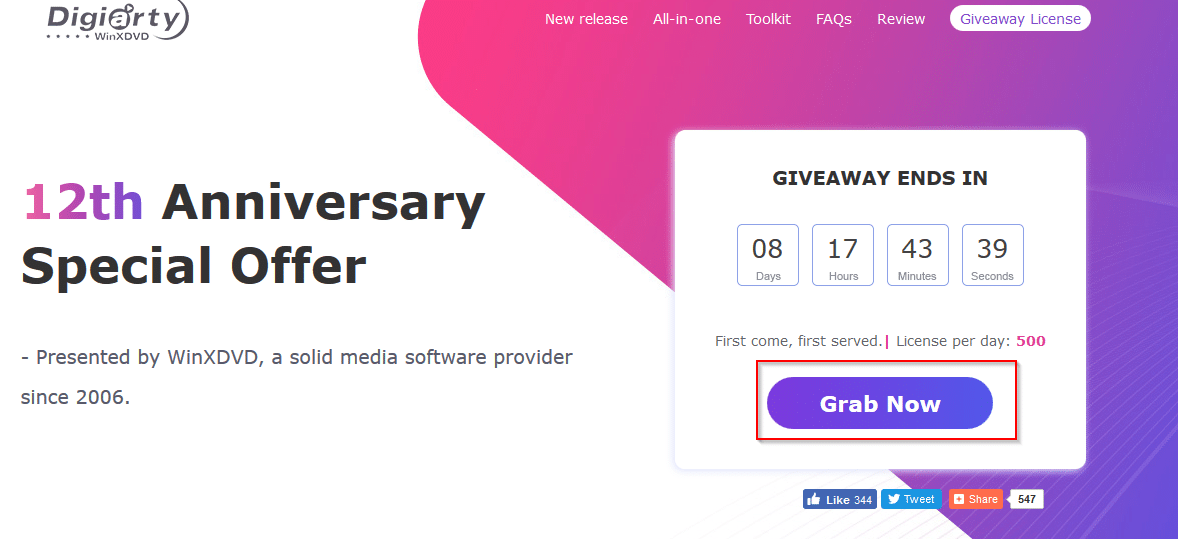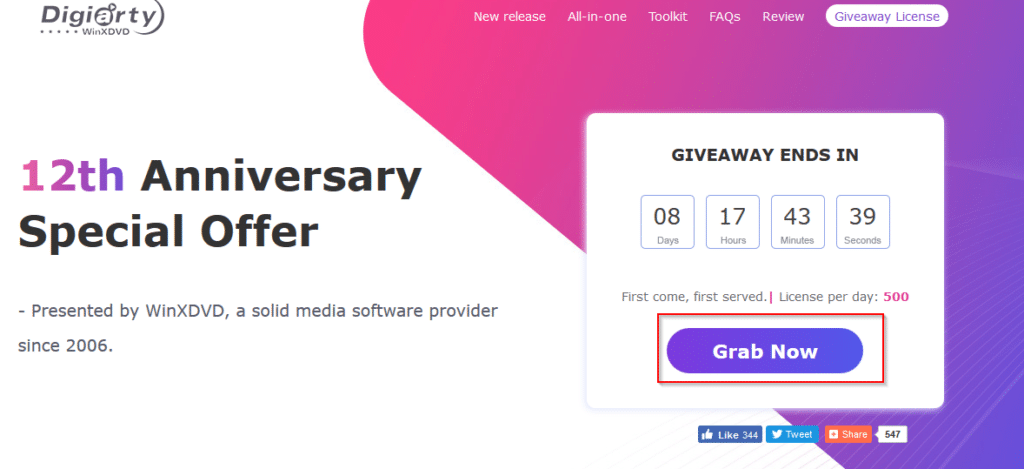 The download will include the setup of WinX HD Video Converter Deluxe along with the license key.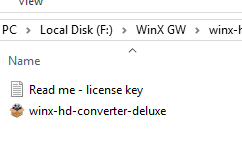 The only restriction is that this version won't support any future updates. Other than that, it is fully functional.
Install it and register the giveaway version with the key provided and your email.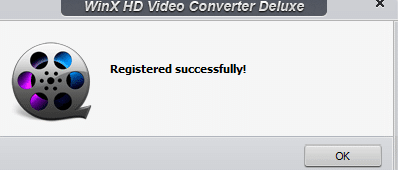 How to use WinX HD Video Converter Deluxe :
Using it is simple. The main interface is self explanatory with a range of options to choose from.
These are :
Video : To begin conversion, either keep the default output directory or change it. Then add the source video to be converted.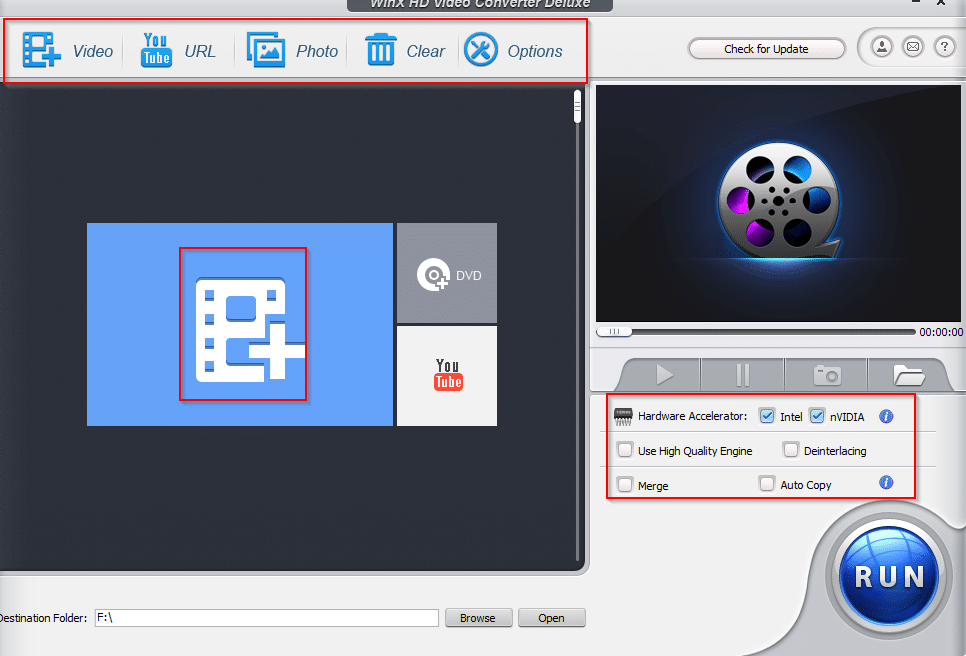 Batch conversion is also supported so multiple videos too can be added.
Next, choose the output profile.These are : Recently Used, Device Profile, Web Profile and Music.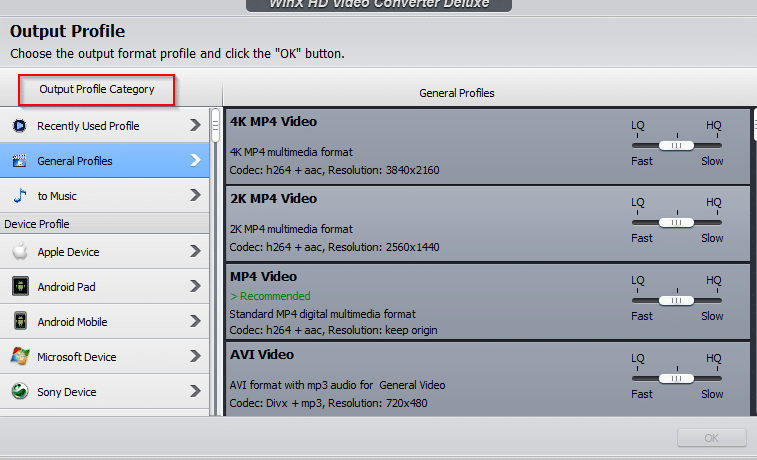 If the same output format which was previously used is needed, choose the Recently Used Profile. Device profile is for ensuring cross platform compatibility playback. So to watch a video on an Android phone, or Apple devices and even gaming consoles, select those profiles accordingly.
Web Profile is for converting videos that are downloaded from video sharing sites like YouTube and more. Music is for converting a video file into audio format.
Once the conversion profile is finalized, select RUN. The process will begin.
Since converting HD or 4K videos can be resource intensive, WinX HD Video Converter Deluxe uses level 3 hardware acceleration technology for this. Enable the Hardware Accelerator option. So by doing this, a full use of GPU hardware encoding, decoding and compressing is utilized which maintains the video quality even when the output format is different.
The process can be stopped and aborted anytime if needed. Also, for large video files which may take a while to convert and left unattended, turning the PC off once done can be a useful option.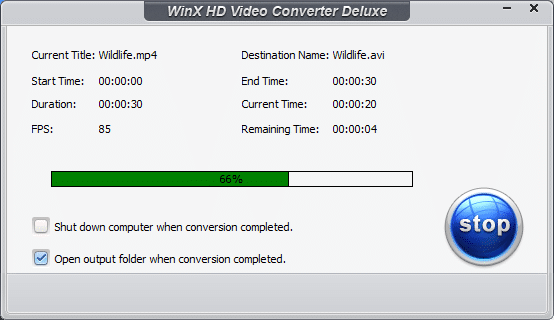 The converted videos (in this example from MP4 to AVI) will be generated in the output folder.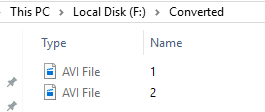 URL : This is for downloading YouTube and other sites. Copy paste the video link and click Paste & Analyze. Also, choosing Auto Convert will start the process straight away.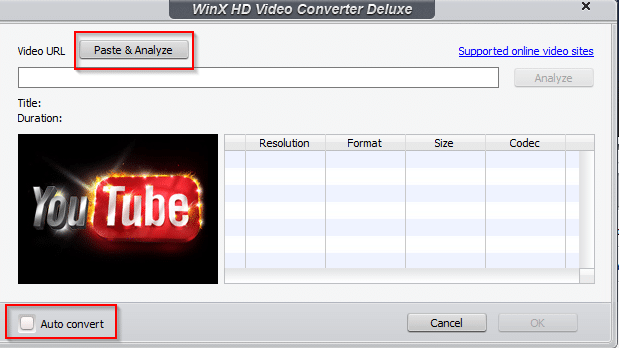 Photo : Add photos from collection to make them into a slideshow with this feature.
Options : The Options menu is for changing the output folder where the converted videos are stored.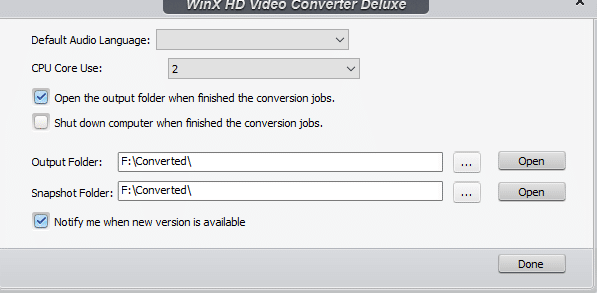 Also, the number of CPUs that are to be used can be changed from here (suitable for older PCs ).
Overall, this is a useful video converter tool that can enable video files to play on different devices without a drop in quality.
Again, this is a free to download giveaway with no participation needed. Do visit the giveaway page and grab the full version of WinX HD Video Converter Deluxe.
Happy converting.