The online casino phenomenon is one that has seen an exponential growth in popularity over recent years. More sites are opening up all the time, and seeking to outdo one another with the range of games, the bonuses on offer and the overall gaming experience.
The latter aspect, in particular, is compelling, and the advent of live dealer casinos takes the whole concept of not just online gambling but PC gaming as a whole, in an interesting and innovative direction.
Why live dealers?
The idea seems counter-intuitive at first glance. Surely the whole point of an online casino is that you can do away with dealers and the like. The sector's initial forays into the world of VR seem to bear this out. However, it is important to remember that casino goers are not your average gamers.
They are older, and are as interested in atmosphere and that personal touch as they are in the latest tech. The experts at Online Casino Info say that live dealer games really come into their own in those table games such as roulette and blackjack, where the interaction with the dealer is all part of the experience.
There, in a nutshell, is why this is such an important development. Online gaming where we can interact and chat with our friends is nothing new. But the concept of the online dealer takes us a step further towards really experiencing the buzz and atmosphere of being in a bricks and mortar casino. And most exciting of all, this is a concept that can be extended into other types of gaming.
Esports tie-ins
We have seen the success of games like League of Legends, CS:GO and Call of Duty in the eSports arena. However, the growing popularity of live casinos serves as a means of joining the dots, and proving that the live gaming concept can be applied to absolutely anything.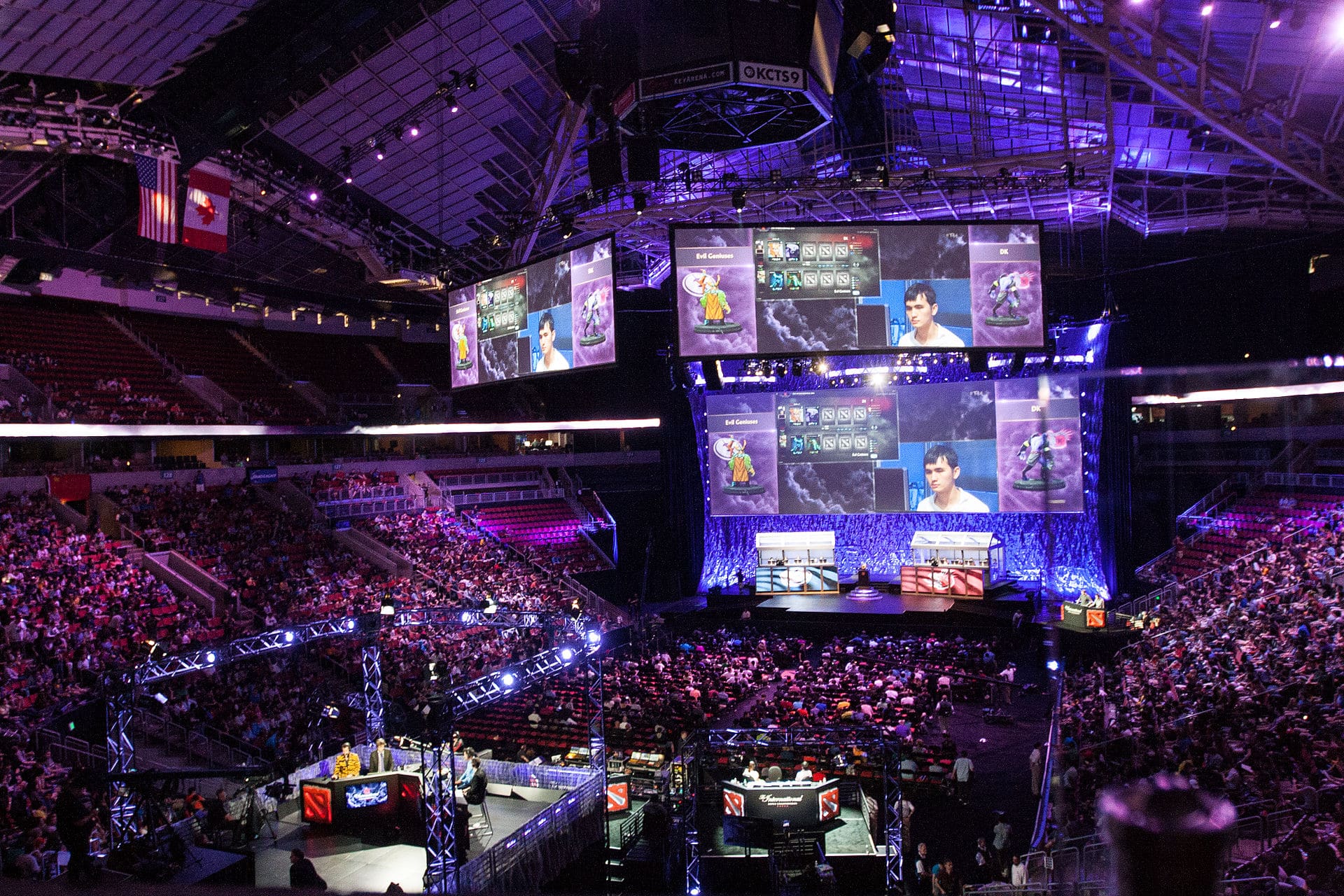 [ Image courtesy : Wikimedia ]
This represents a genuinely exciting time, and the possibilities are almost endless. HQ Trivia was an interesting step in taking the idea of live online gaming into the safe and familiar world of the trivia quiz. As a mobile only app, it has been accompanied with the inevitable technical problems, but it signals a potentially exciting new direction that the increasingly blurred worlds of gaming and entertainment might take.
And how about that pastime that is so popular yet hard to define, fantasy sports? Is it sport, is it gambling, is it gaming or is it some combination of all three? And more importantly, how can the live gaming phenomenon affect its further development? It is easy to see a future in which online versions of the most popular sporting events will be contested, complete with live officials and thousands of fans streaming the action.
Enjoy the game
The future of live PC gaming is likely to hold all these factors and more, but right now, the live dealer casinos are bringing an opportunity to enjoy an ever more realistic and engaging experience. And at the same time, to potentially enjoy a big win. Put that way, it's no surprise that their popularity continues to soar.