Having too many tabs open can clutter browsing experience and also make it tedious to locate them. Besides that, every open tab will consume memory and system resources.
For Firefox, OneTab is a tab management add-on that can help remove this by combining all the open tabs together as a single tab. This will reduce system utilization and also make browsing clutter free.
It is also available for Google Chrome.
For Firefox, download and install it from here. No browser restart is needed.
After it is installed, click on the OneTab icon to bring all tabs together under a single one.

There are various useful options supported by OneTab like sharing tabs and importing/exporting links.
To share the open tabs as a web page, choose Share all as web page. This page can be deleted after sharing if needed.

Tabs can also be exported by choosing their links. Click Export/Import URLs.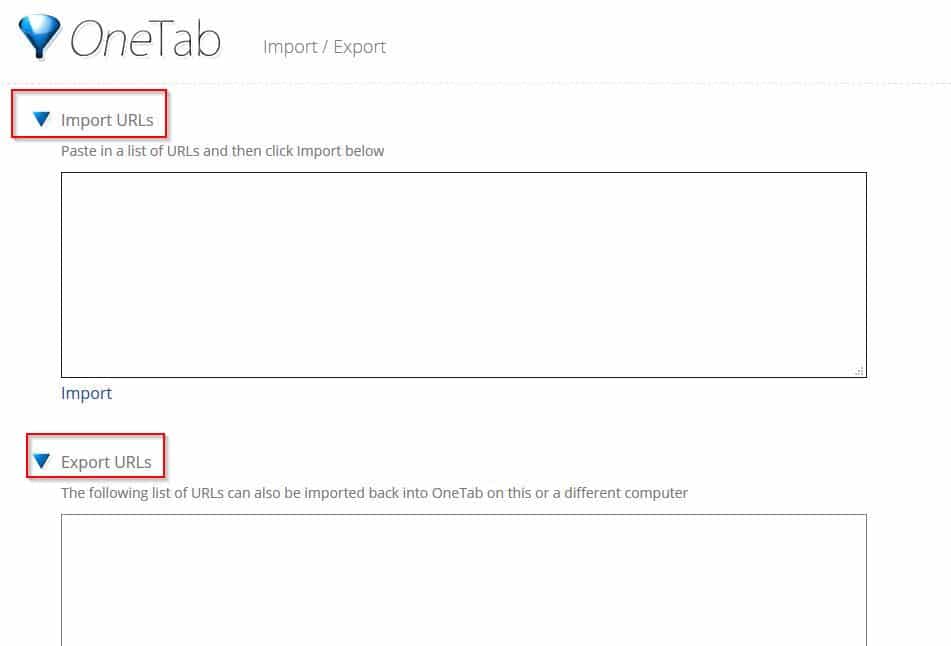 The links will be automatically listed for exporting. To add other links for importing and thereby creating new tabs, paste them in Import URLs section.
Various other options for OneTab can be accessed by choosing Options.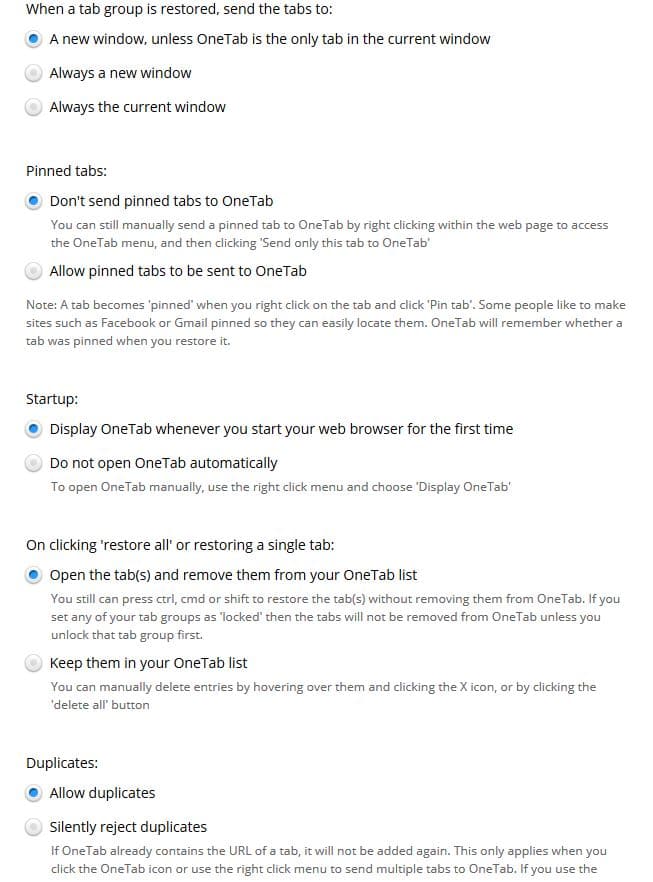 It's start-up behavior, how tab groups are managed and whether duplicate tabs need to be allowed all can be configured from here.
This is a useful add-on to have when working with a lot of tabs as it greatly improves browsing experience and reduces clutter.
Happy tabbing.