The online gambling industry would not have been possible without developments in technology, but how is the sector expected to change over the coming months and years? Online gambling is clearly here to stay, with the rise of WiFi and smartphones allowing people to have a bet on their favourite sport or a quick game of blackjack while out and about.
The mobile gambling industry was said to be worth in the region of $100 billion at the end of 2017, indicating that it is big business these days.
James Hemple of AustralianCasinoClub described the six key trends that are going to have a disruptive impact on the online gambling industry in the near future.
From wearable technology to blockchains and artificial intelligence, the sector is set to develop beyond all recognition in the next decade or so.
1.Graphics
First up, graphics for online gambling are set to improve dramatically in the coming years. Considering how revelatory the change to high definition – and now 4k – screen technology has been, it is a surprise to see how gambling graphics remain mostly stuck in the past.
Online poker rooms all essentially look the same and companies are going to be using new graphics technology to try to make their product stand out from the crowd. It promises to be a very exciting time for anyone who likes to gamble over their smartphone or laptop, with graphics set to put them in the moment like never before.
2.Mobile Gambling
Mobile gambling has already had a disruptive impact on the industry, but it is going to continue setting the direction for its future. Data collected by the Gambling Commission in the UK found 43 per cent of people who bet use either a smartphone or a tablet to do so.
It therefore feels inevitable that this figure will soon rise above 50 per cent, meaning betting firms are going to have to place an increasing focus on their mobile betting options.Most of the big gambling brands already have their own dedicated apps that can be downloaded on to smartphones and tablets, the idea being to make it as fast as possible to place a bet.
The advent of "in-play" betting has relied heavily on mobile gambling developments too, with people now able to place a wager on the big game they are watching in the bar with their mates.Betting shops are already struggling to stay open and it is not difficult to envisage a world in which they become a thing of the past, with most gambling conducted via phones and tablets.
3.Wearable Technology
Of course, gamblers in the near future will not just be using tablets and smartphones for mobile gambling, with wearable technology likely to be one of the biggest trends in the 2020s. Smartwatches have already started to make a breakthrough here, with products such as the Apple Watch and the Samsung Gear having an impact in bringing wearable tech to the masses.
Although Google Glass failed to make a similar splash, wearable technology is here to stay and it will not take long for gambling companies to work out how they can take advantage. For instance, one online slots firm has already produced a game that can be played on a smartwatch and others will be sure to follow suit in the very near future.
It is easy to imagine how games like blackjack and poker could soon follow on to smartwatches.
4.Virtual Reality
Part of the upcoming wearable technology boom will be the rise in virtual reality. VR may have flopped when it was first launched on to an unsuspecting market a couple of decades ago, but the technology has moved on a great deal since then.
Headsets still have a way to go as they are heavy and slightly clunky, but developers including the Facebook-owned Oculus Rift are hard at work to make them acceptable to the masses. And when they succeed – which they surely will – betting companies will be among the businesses queuing up to work out how they can exploit the new technology.
According to industry analyst firm CCS Insight, over 24 million VR devices are going to be sold in 2018. VR is already breaking through in gaming and the lines between gambling and gaming are starting to feel increasingly blurred.
Were an online poker room to launch a VR package that transported the player to a smoky New York poker den, for example, would that feel more like gaming than it does gambling? These are questions the industry is surely going to have to grapple with over the coming years.
5.Artificial Intelligence
AI and games have always been linked, but the online gambling industry is still working out how it can use artificial intelligence to its advantage.
Ever since computer Deep Blue beat chess grandmaster Garry Kasparov people have been excited about the potential of AI, although progress has perhaps been slower than anticipated.
AI is now strong enough to win poker tournaments, though, and this is a game that has a large amount of luck involved, as well as skill. Being able to calculate the chances of a hand coming up in the blink of an eye is just one of the capabilities of this disruptive technology.
Companies are also set to use AI to provide a more heightened user experience, which is good news for customers. AI could also allow casinos and mobile betting firms to spot when people are in danger of becoming problem gamblers, enabling them to step in and provide support.
But perhaps most importantly on the side of the casino companies, AI is going to play an increasingly key role in identifying when players are winning and losing – and when they cheat.
6.Blockchain Technology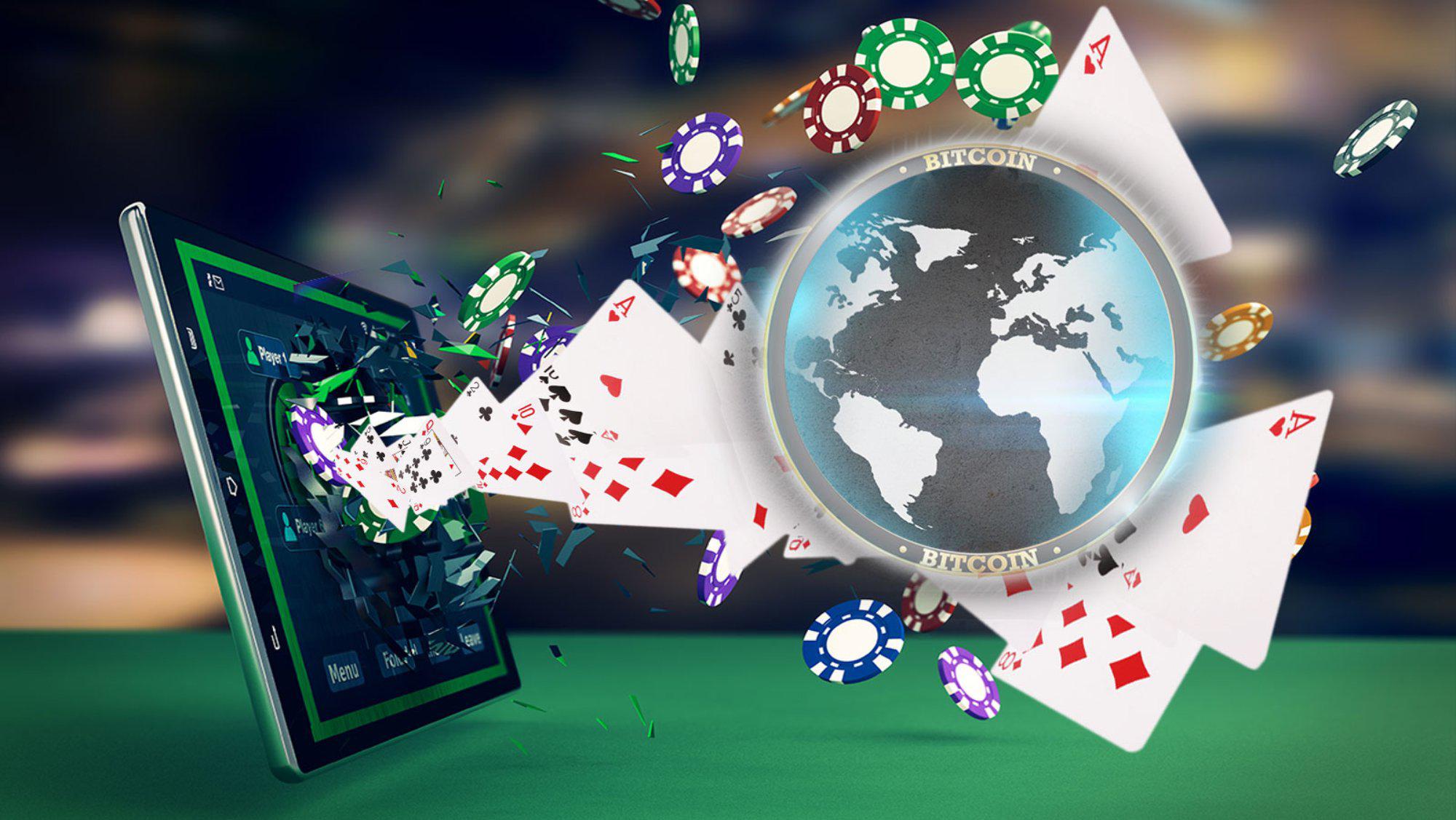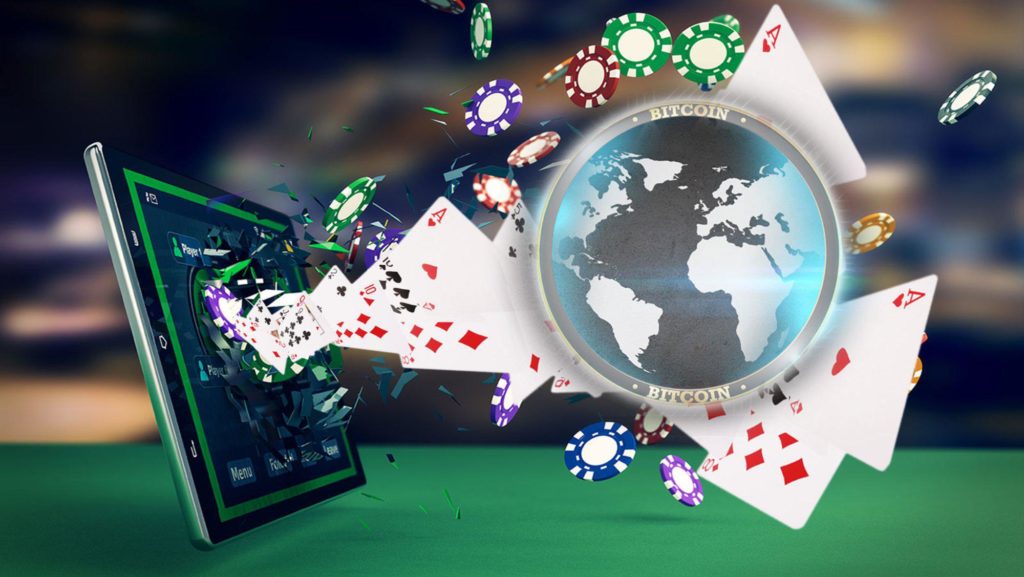 By now most people will have heard about blockchain technology to some extent, with many having invested in Bitcoin and other cryptocurrencies in the hope of making their fortune. But gambling companies have been unusually slow to adopt this new technology, preferring to stick with debit and credit cards as the primary way for people to deposit funds into accounts.
It seems likely that if blockchain technology continues to move into the mainstream, this is going to have to change as people will demand the chance to spend their Bitcoins more widely.
At the moment people are waiting for the Bitcoin bubble to burst, but there is no guarantee this is going to happen. If industries begin to take blockchain technology more seriously, then this will help to legitimise it and allow cryptocurrencies to become fully mainstream.
Of course, people may well prefer to hold on to their Bitcoins rather than spending them at the roulette table, but at least having the option would be preferable.