Saveting is a free web tool that allows video makers to download and save their video from many websites and social media. It supports most of the popular video sharing websites including YouTube, Instagram, Facebook, Twitter, Vine, Vimeo and many others.


Besides being free to use, there is no limit on usage. So, any number of videos can be downloaded.
Also, the download links of video are directly available from the source video websites, they don't get modified or stored on Saveting servers. Being an online tool, it will work on various devices including PCs, mobiles and tablets.
Here is how to use it to download and save Instagram video :
Note: Before downloading ,make sure you have the rights to download the videos. If it is a protected video, you may not be able to download it. So make sure you get the authorization from the Instagram user who posted the video before downloading.
Then :
From Instagram.com, open the post where the video is embedded and copy its link/URL.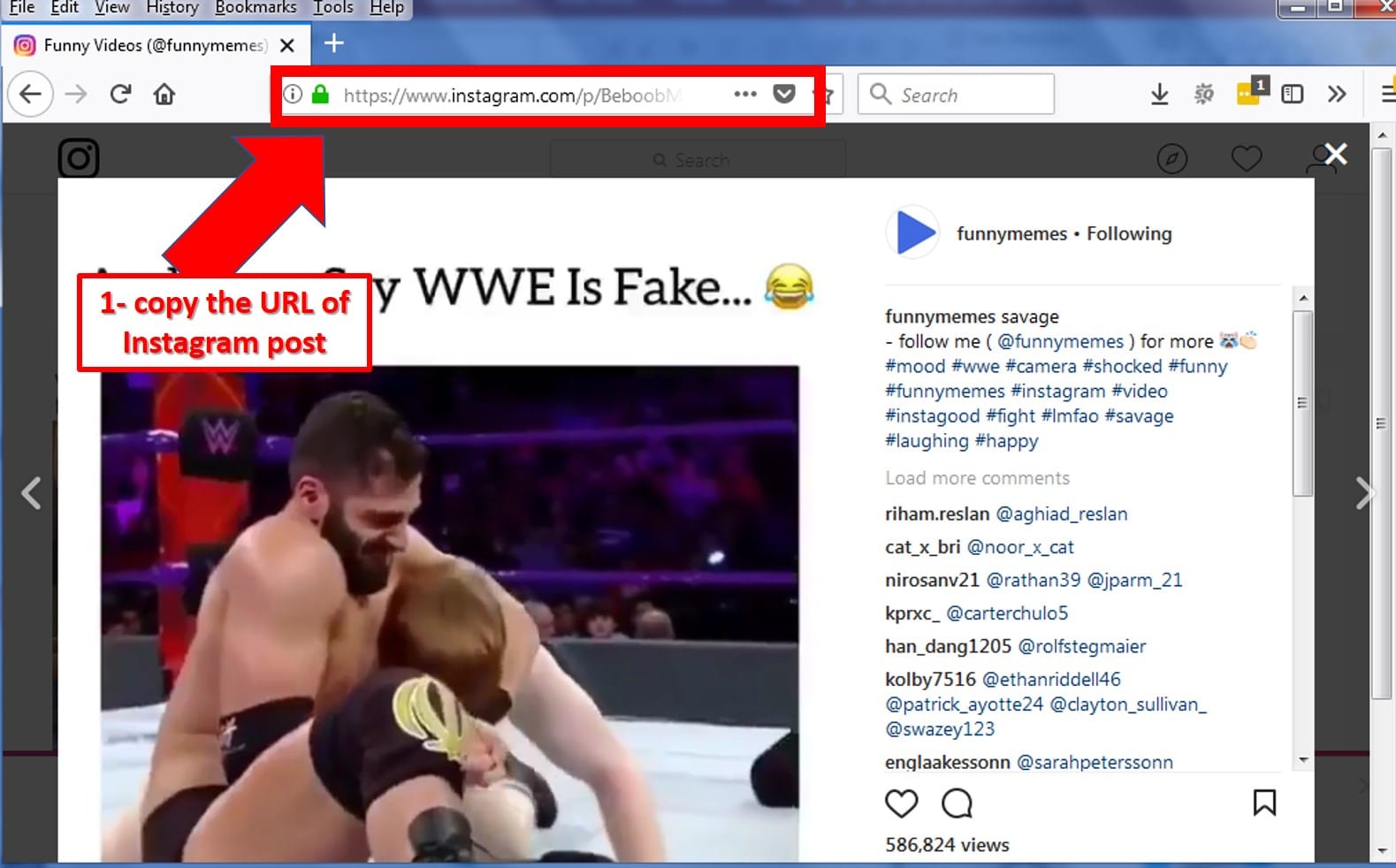 Next, go to Saveting.com and paste the URL of the video in the Input field. Hit the Download button.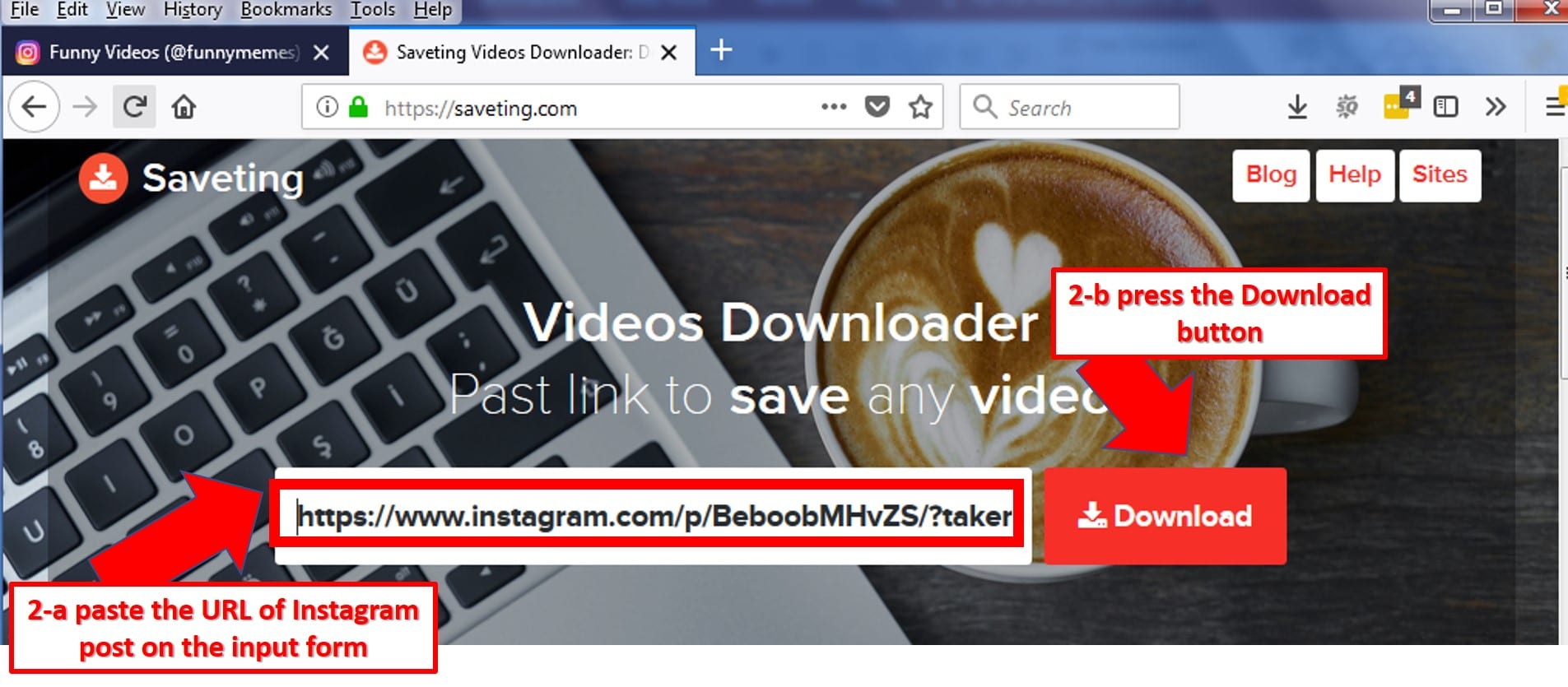 The  link will be parsed and the video will be available in different formats to download. Choose your preferred video format, right click on Download and save the video.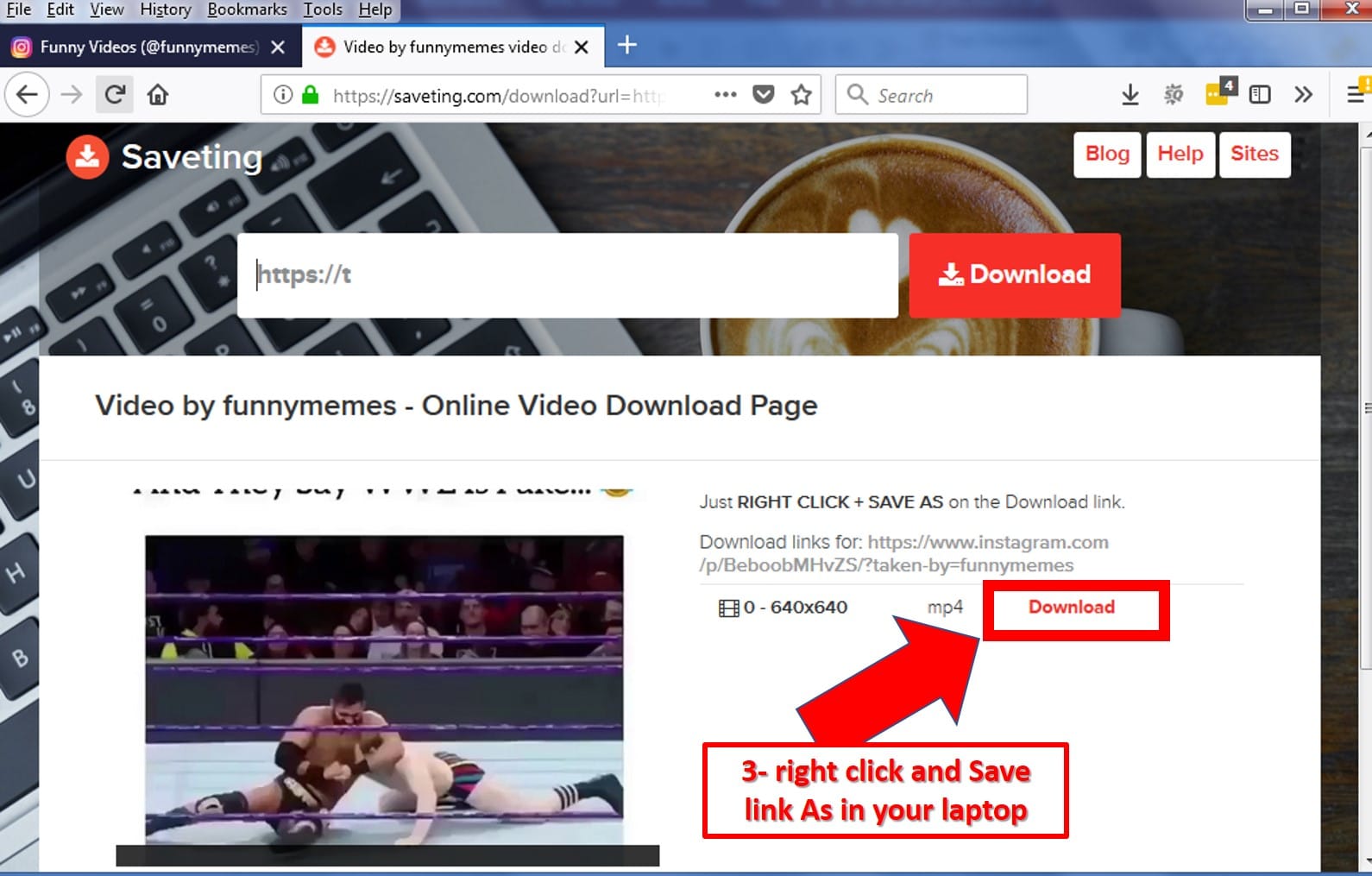 After the video is downloaded, it can be played locally using any of the media players.
All done.