The Files On-Demand feature in OneDrive can free up local space occupied by files and also help in prioritize storing of essential files.
Here is how to use it :
Right click on OneDrive icon from system tray and click Settings.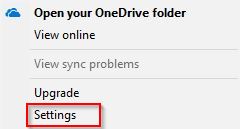 Next, go to Settings tab and enable the option Save space and download files as you use them.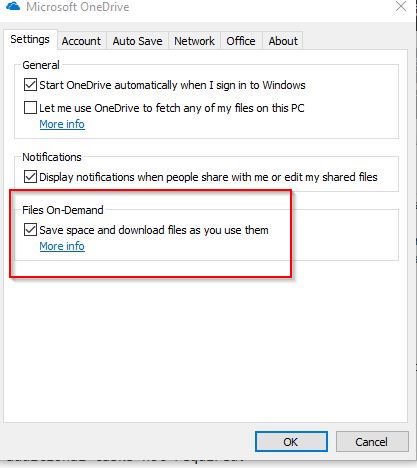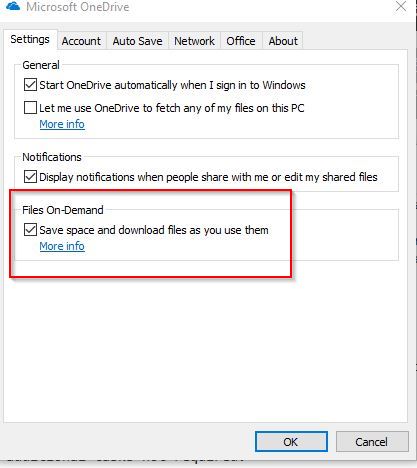 Once enabled, there will be a Status column next to all the OneDrive files with 3 different types of icons.
Let's take a look at how this works. The 3 icons indicate that files are any of the following categories:
Online-only : These files are marked with a cloud icon.

They are files that are created online (not on local device that is currently used to access OneDrive) or on other devices. Accessing these Online-only files would require Internet connectivity. Once these files are downloaded, they will become locally available.


Locally available : These are marked with a green tick in a circle.

Any of the files which are either accessed locally or created locally come in this category.

So a file that is online-only and is opened on the current device becomes a locally available file which can be accessed anytime.
To remove these files from device, right click on them and select Free up space.
These would then be again converted to Online-only.
Always available : These files are marked with a solid green tick in a dark circle.
Such files are available anytime on local device and take up disk space. They too can be accessed without Internet.
To make any of the files Always available, right click on them and select Always keep on this device.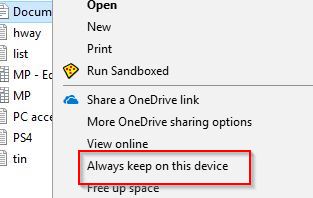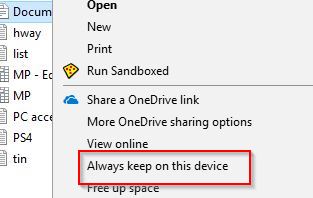 To stop making them Always available, uncheck it and they would be converted back to locally available.

Folders too can be marked the same way. However, individual files in folder can be of a different type than the folder. So, even if  a folder is marked as Online-only, the files in it can be locally available or always available. Important files can be marked as Always Available so that they are stored locally and can be accessed anytime from devices while the remaining can either be Online-only or Locally Available.
Overall this is a good feature to have in OneDrive as it allows a granular control in managing files.
Happy marking.