For those of you who don't want to download Office compatibility pack in order to open .docx file in the older versions of MS Word, there is a simple and straightforward solution.
Why convert from .docx to .doc?
With Office 2007, .docx became the default format for saving documents in MS Word. Since the format is not backward compatible, users of older versions can't open, view, or edit .docx files.
This free online tool solves that by converting .docx files back to .doc quickly and accurately.
Here is how:
Click on the Choose File button and select the .docx file you would like to convert.
Type your email address where you will receive converted .doc file.
Click Send button to upload the file and start your conversion.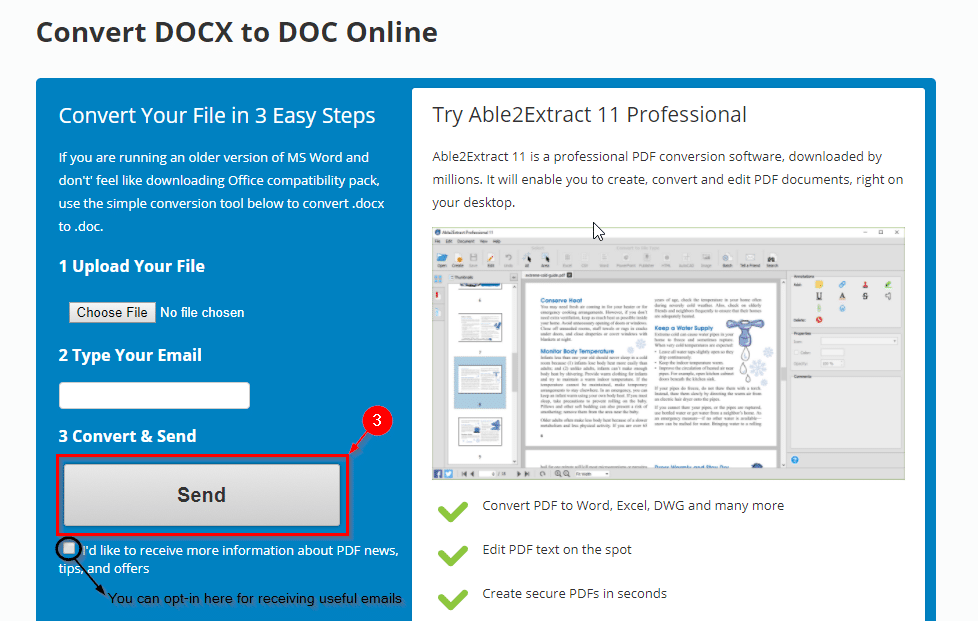 The conversion usually takes less than a minute to complete (also depends on the file size) and the converted .doc file will be emailed.
So, if you have MS Word document compatibility problems, this free .docx to .doc converter can be useful.