I forgot my Windows 10 password, how to reset?
I entered wrong password too many times and got locked out, what to do?
Is it possible to reset password of my Windows computer?
These questions really haunt every person who forgot their Windows 10 computer password. The top reason why it is so troublesome is because without inputting the right password, you won't be able access your computer which automatically implies that you won't be able to use any important files and documents, pictures, apps, software or any other type of data contained on your PC. It is simply like losing all the file just because you forgot the password.
Now, before you throw out your computer, we would like to tell you that you can reset Windows 10 password yourself without taking it to any service center. In this tutorial, we will share three methods to diminish this issue forever.
Solution #1. Reset Windows 10 Password by Re-installing Windows 10.
It is indeed a useable method but it does comes with a huge drawback. If you choose to re-install Windows 10 again then please notice that all data from your computer will be wiped out forever. So, if you understand the consequence of this action then go ahead and apply the following steps.
Step 1. Insert your Windows 10 CD/DVD and restart your PC.
Step 2. Enter any key to start the set up.
Step 3. Simply follow the instruction and wait until the computer installs the OS all over again.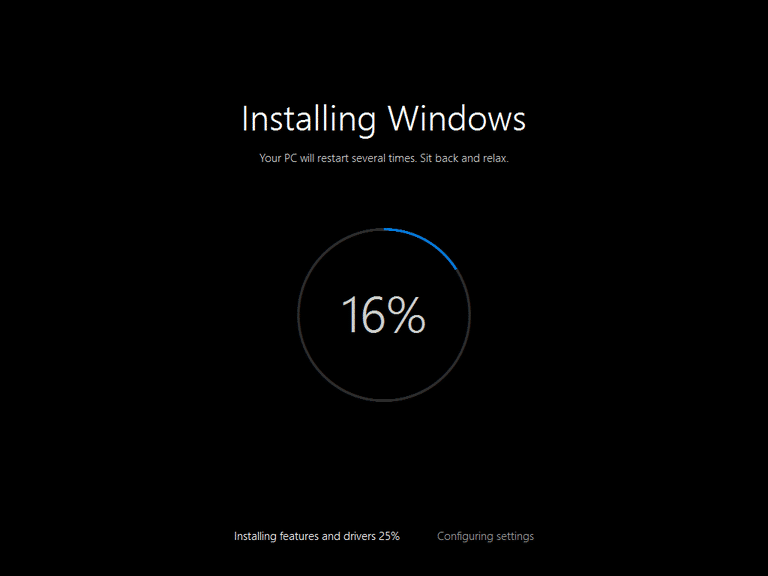 Now, you can access your computer normally but again this will leave your computer totally empty.
Cons :
Huge data loss will occur since it will completely delete everything from your computer.
Only apply this method if your computer is new and the data is not valuable to you. 
Solution #2: Reset Windows 10 Password via Microsoft Account
Again, this part is valid only for Windows 10 and Windows 8, so if you are using any older version than that then it will not work. The basic idea is to change the password of your Microsoft account if it is the default account user type for your computer.
Step 1. Use a working computer or smartphone and visit https://account.live.com/password/reset
Step 2. Simply choose "I forgot my password" and continue with the questions.
Step 3. Answer all the questions correctly according to your account information.
Step 4. On the final page, it will give you the option to setup a new password.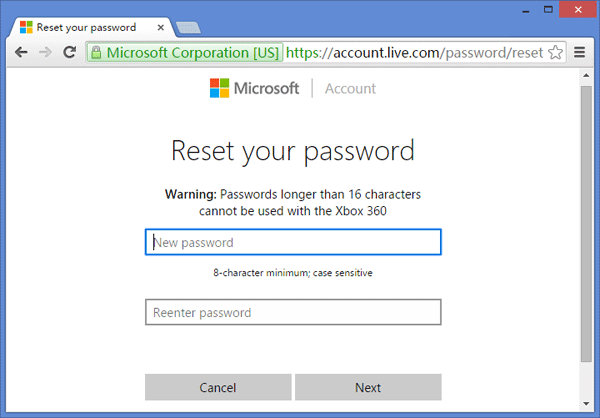 Finally, use this password to access your computer again.
Cons :
Only works if your Windows 10 account is linked with your Microsoft account.
Doesn't work with local administrator accounts.
Internet connection is required for this part.
Solution #3: reset Windows 10 login password using iSeePassword – Windows Password Recovery Pro
For the final part, we will be using iSeePassword – Windows Password Recovery Pro to reset your Windows 10 login password. It is an independent program that works offline and can reset any Windows computer password, no matter how complex it is.
What iSeePassword – Windows Password Recovery Pro is capable of doing?
1. It can easily remove and reset any Windows computer login password including Windows 10, Windows 8, Windows 7, XP, Vista and any other version of Windows server.
2. Recover or remove password from any kind of user profiles such as root, domain, local and administrator users.
3. Add and delete user profiles directly from this software.
4. Create a password reset disk with your USB stick or CD/DVD.
5. Supported in all kind of hard disks such as IDE, SATA, etc.
6. 100% password recovery or money back guarantee.
7. Free lifetime upgrades.
8. 24X7 support offered.
To use iSeePassword program to reset your computer password, you will have to use the following guide :
First, you need to access a separate laptop or computer so that you can create the password reset disk. Once you have it, you will only need to insert a blank CD/DVD or USB drive to the system and install the software on your computer.
Next, launch the program and click on Burn USB if you chose to use USB stick or Burn CD/DVD according to your need.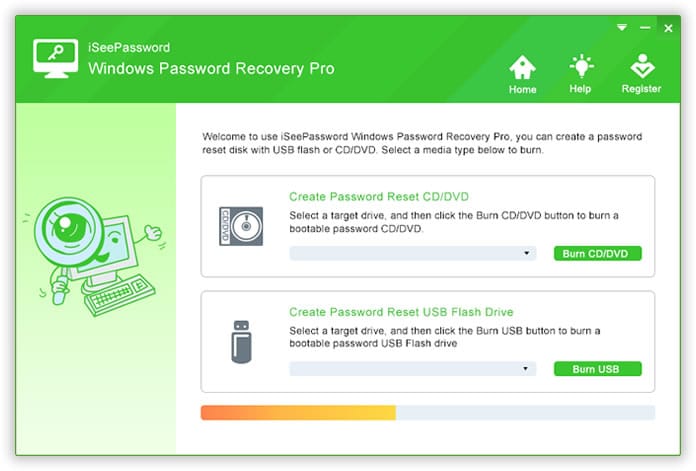 Once, the files are successfully burnt into the device, you should be able to see the following message :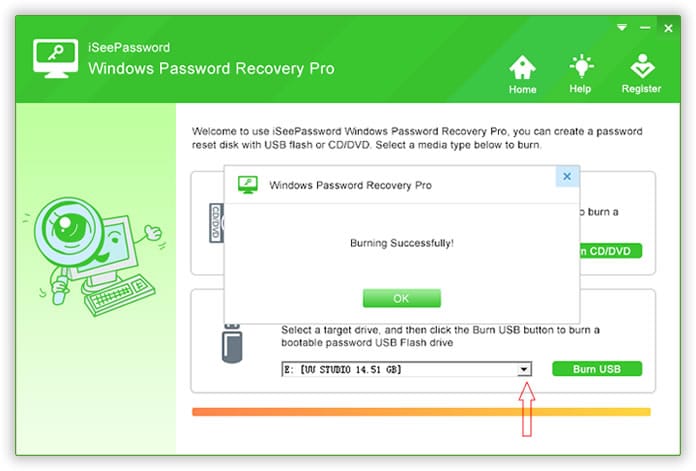 Now, use this password reset disk to unlock your Windows 10 computer by simply restarting the system and wait for the program to load on the display screen. Then, from the first option, choose your OS version like Windows 10. Then, select the username and click on Reset Password.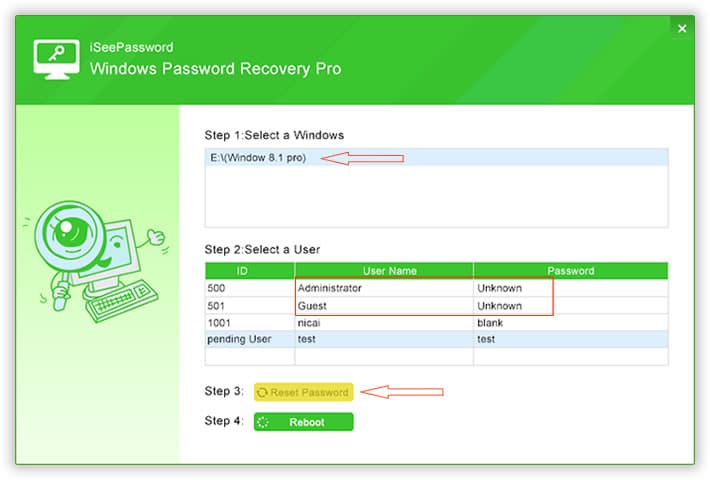 This will totally remove the password from your PC and you can restart it by removing the bootable disk to regain access to your machine.
Conclusion:
It is recommended to use iSeePassword – Windows Password Recovery Pro program to reset your Windows computer disk because it doesn't delete or erase anything from your computer and you do not need any internet access since it works offline. Moreover, it is the safest way to remove the password from your PC without harming any files or folders stored in your PC.
Hopefully, this article was useful useful and don't forget to subscribe to our website to receive regular newsletters.