The two popular reverse image search engines : TinEye and Google Images are useful for finding the original image source or to determine if an image is edited.
However, it can be time consuming to upload images or copy-paste image URLs everytime to these sites. So, Reverse Image Search for Firefox combines both of these services as a Firefox add-on by which any image can be reverse searched directly from within the browser.
Download and install the add-on from here.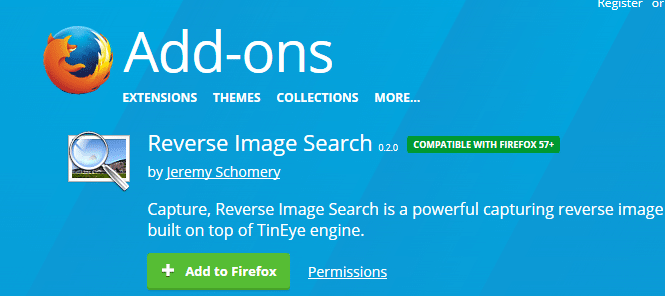 Once installed, a new option of Reverse Image Search will be visible on right clicking any image that needs to be reverse searched.

Choose either TinEye or Google Images to do this.
This add-on will directly send the selected image URL to TinEye/Google Images search engine and return the results.


Pretty useful and saves a lot of time.
Happy searching.