FotoJet Designer for Windows can generate personalized flyers, cards, invitations, posters and social media graphics with just a few clicks. It does this by generating them through an easy to use interface that has a collection of templates for different designs along with the required editing tools.
This is essentially a point-and-click design tool for creating graphics that can be used for different purposes like website banners/logos, flyers, icons and so on.
There are 900+ designer templates for every requirement and also the option of choosing stock photos by searching for them right from the interface. It also has 80+ each of text fonts, lines, shapes and background patterns, 30+ preset text styles and 800+ preset clipart images. It also supports various  functions like auto-snap, zoom and layer management for further customization.
No advanced graphic designing skills are needed. Simply choose a template, then add text, photos, icons and clip art along with a background color of choice.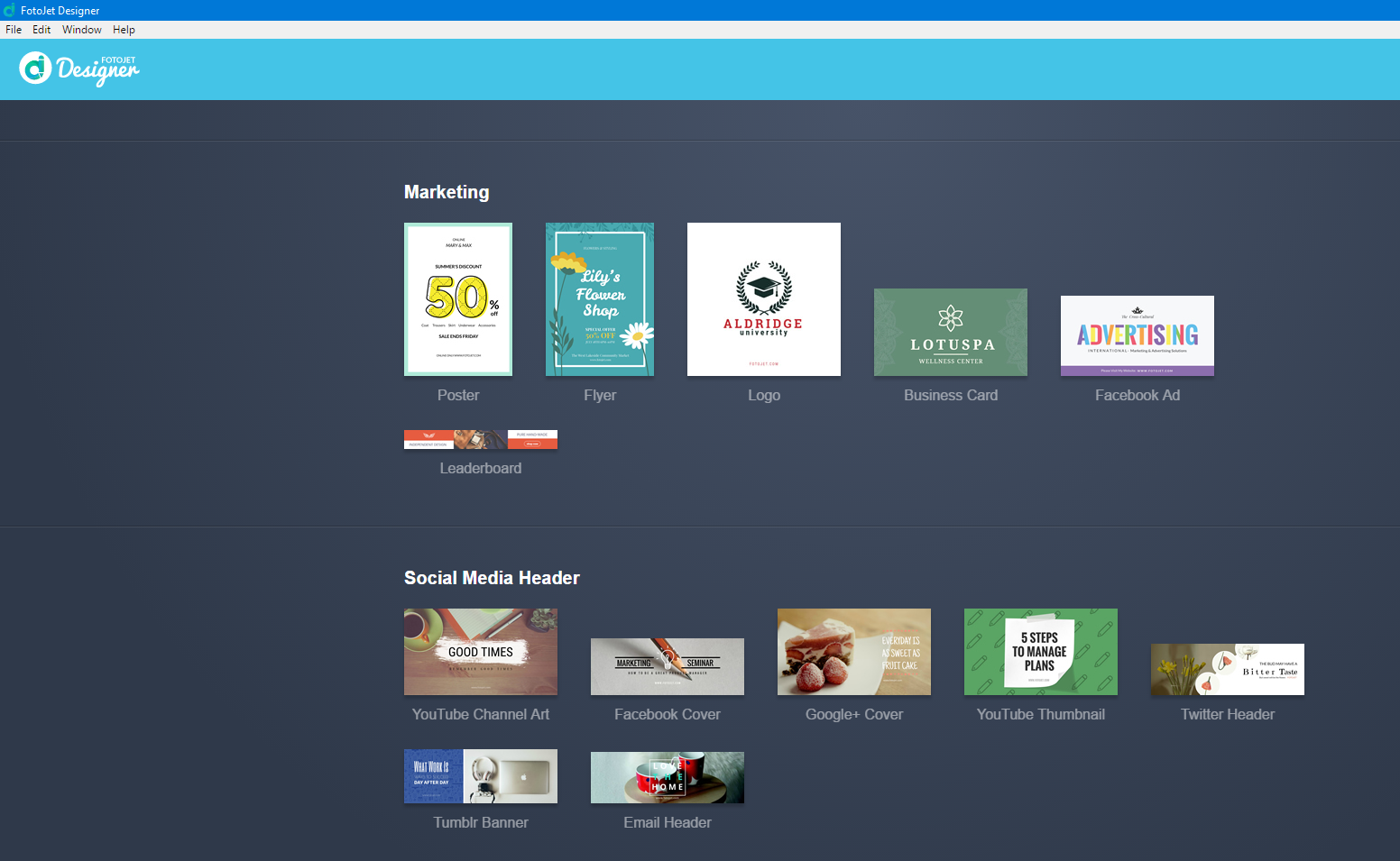 Select Photo from sidebar and either use a local image, or from Facebook or search online.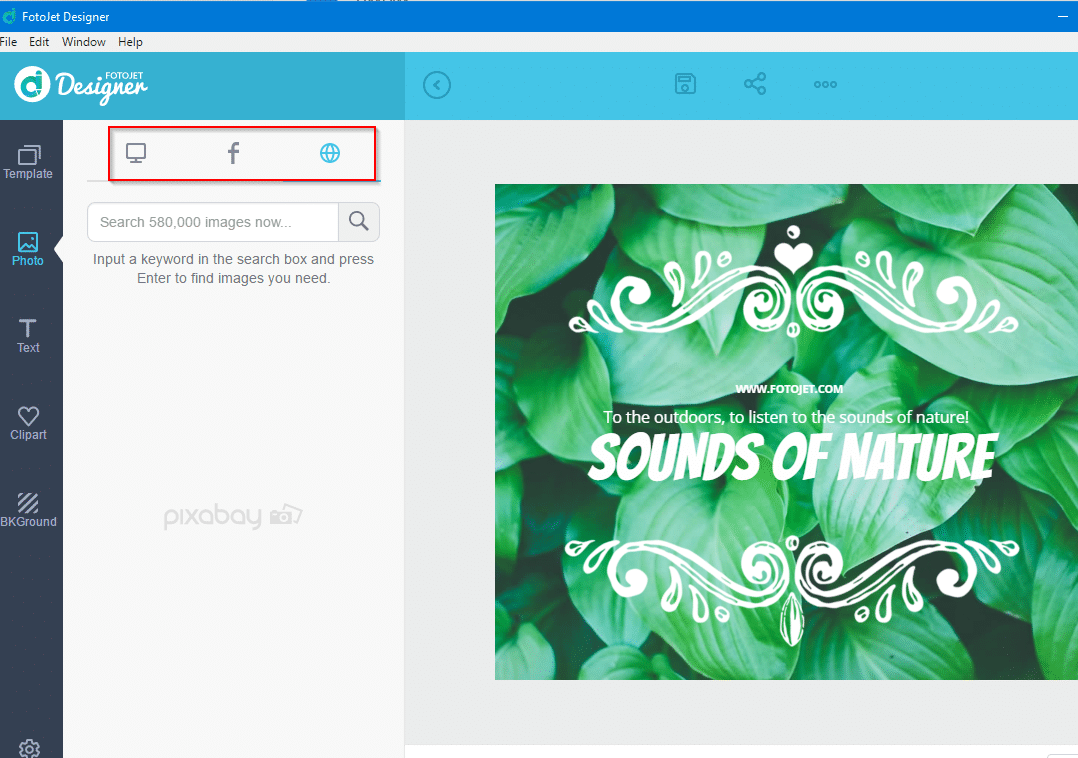 For adding text, use the Text option, customize style and fonts as needed.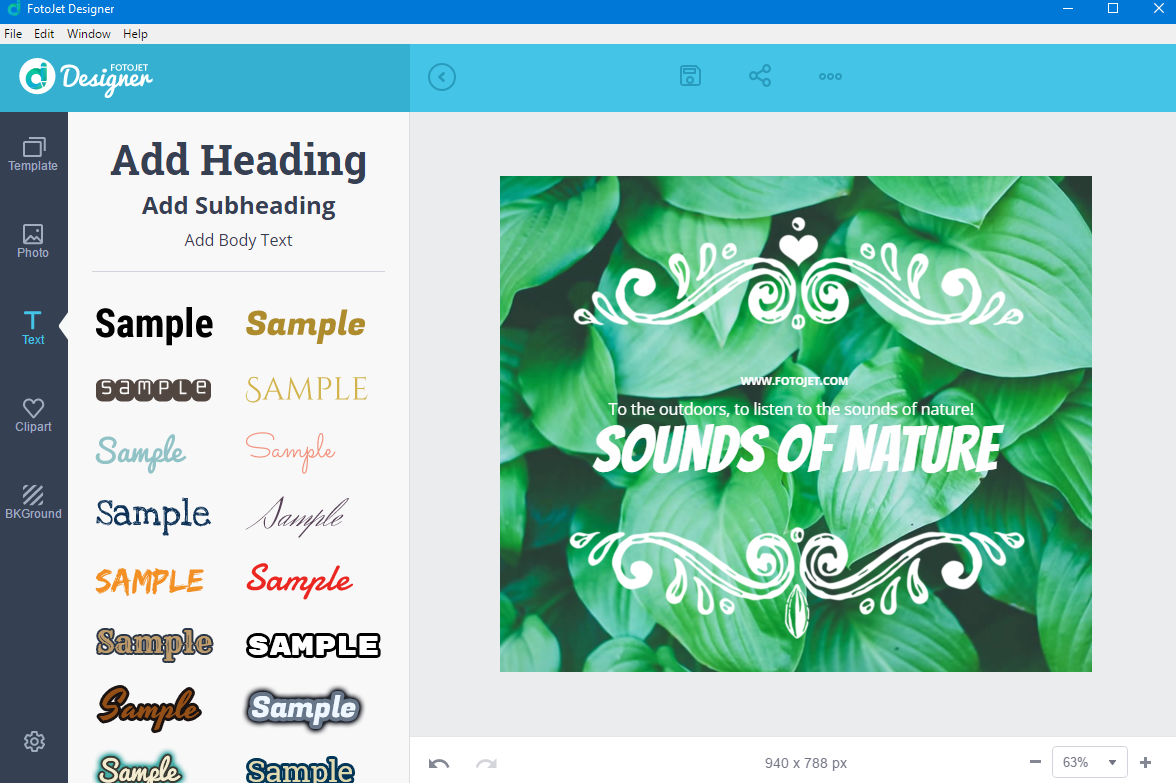 Clipart feature is for adding shapes and social media icons to the existing template.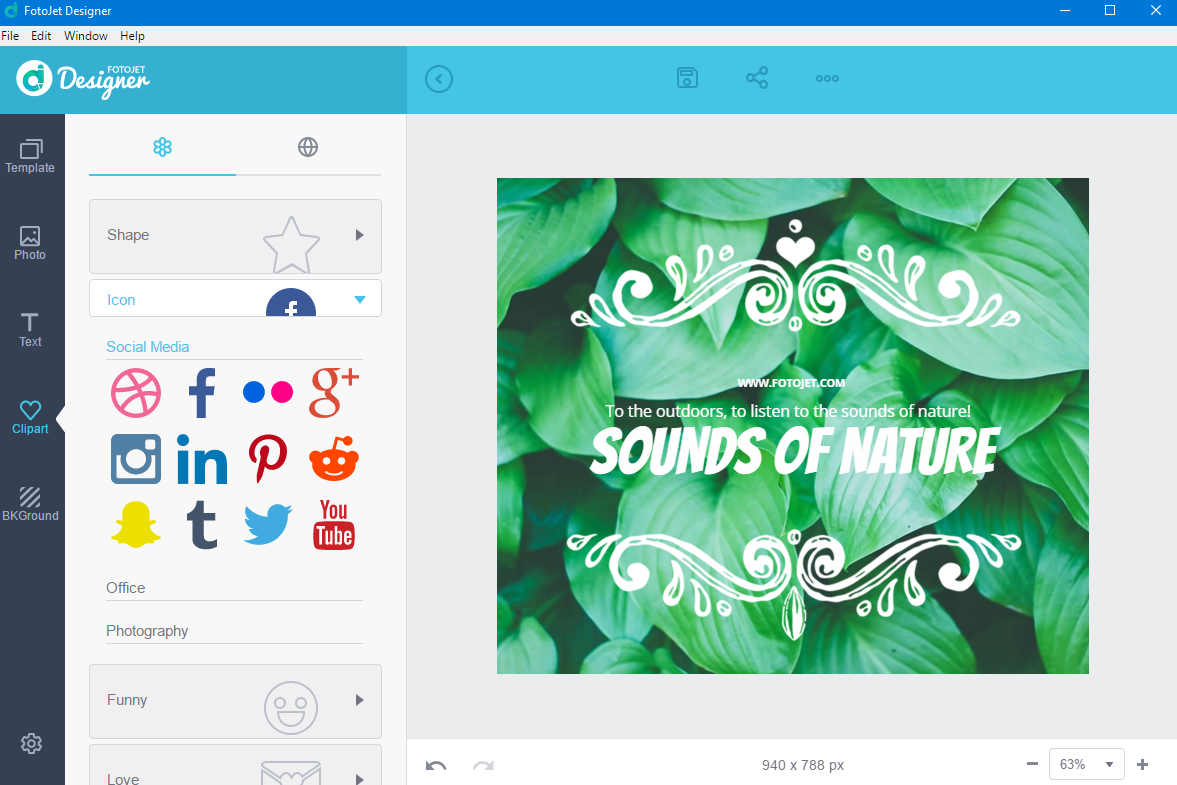 Background color of choice can be added using BKGround option.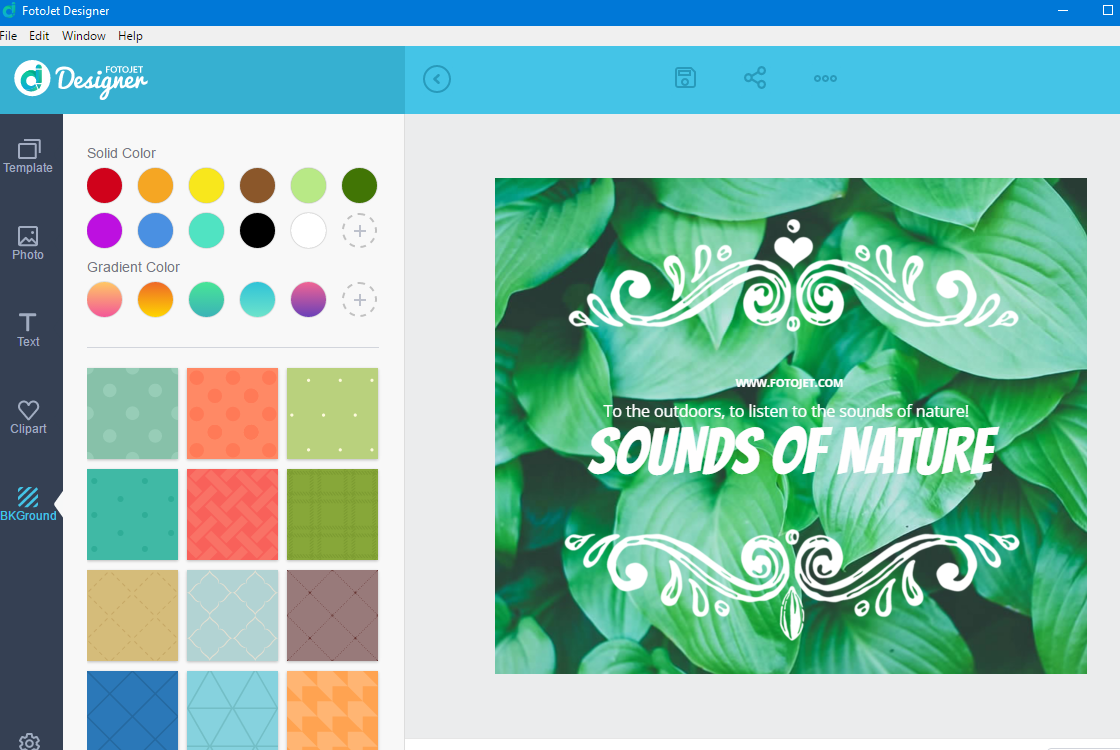 The created designs in the form of JPG/PNG images can be directly shared on social media channels like Facebook, Pinterest, Tumblr and Twitter. It can be also saved locally for future editing.
This will create the required design all just by selecting a few options. Do give it a try.
All done.