PDF Password Locker is a Windows freeware that can set and remove passwords from PDF files.
Some of it's features are :
Supports 128 bit encryption for encrypting PDF files
Eight different editing permissions can be chosen
Anti-copying features to avoid unauthorized copying of PDF files
Unlock PDF files by removing the owner and user password
Lock and unlock multiple PDF files in one go using batch support
Download and install it from here. It is free to use.
Once installed, the default module is the PDF Password Protect for setting passwords. Drag and drop the source PDF file which needs to be locked, set user and owner password for it and choose other options like allowing/disallowing printing/copying and more.
Choose the destination path where the protected file will be generated. Finally, hit the Start button to lock the file.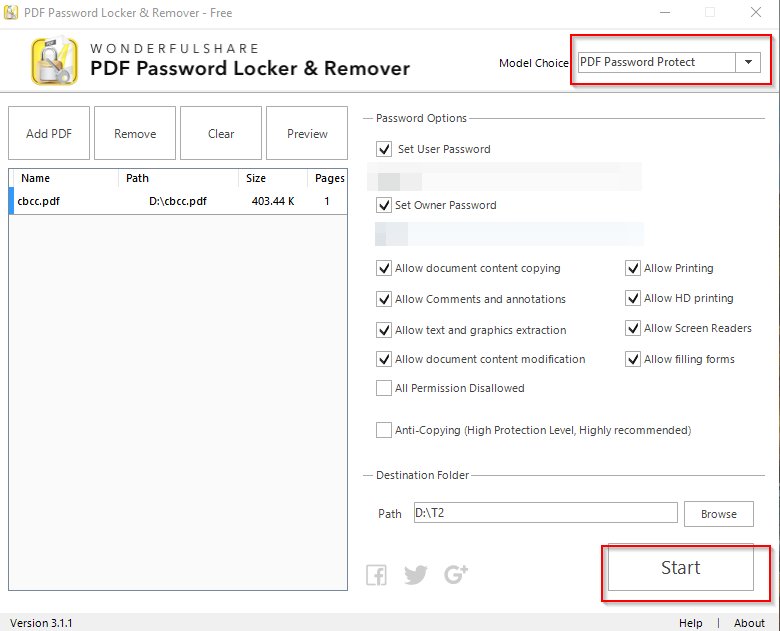 Click OK once the process is finished.
The output PDF file will be created in target folder with a suffix locked. It won't open without providing the password that was set during the locking process.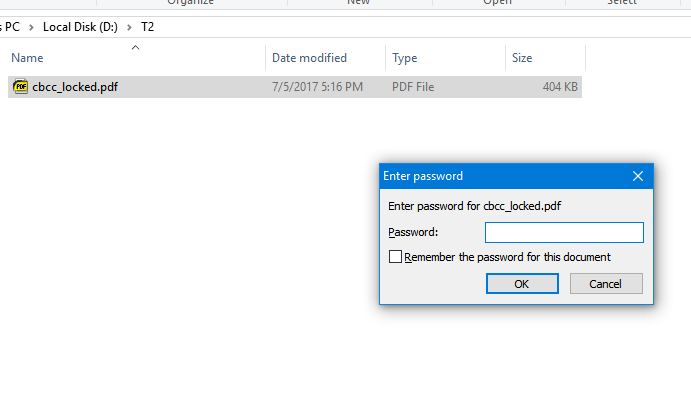 To remove the password prompt from PDF files, choose the module PDF Password Remover. Then, enter the user and owner password and click Remove.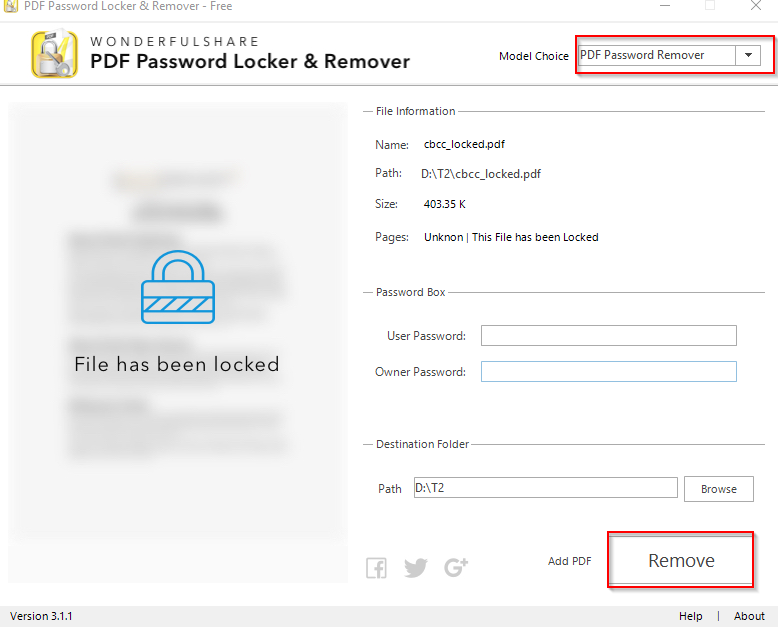 The output file will no longer require a password to open it.
All done.