Keeping all the installed apps updated on a PC can be a tedious task. This is where Patch My PC can simplify this task.
It is a free tool that will scan and notify if installed programs are outdated and also patches them to the latest version.
New apps can also be directly installed without having to download individual setups for each of them.
An earlier article described how to use it, check it out here. In this article, let's take a detailed look at the various settings that can be customized.

There can be certain apps that don't need auto updating for various reasons (like testing and so on). It has settings that can disable updates for those along with a bunch of other options.
Here is how to customize update settings in Patch My PC :
From the main interface, select Options.
Next, there will be a list of apps installed which can be excluded from being auto updated. Select them as needed.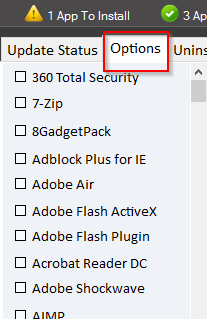 The update version can be changed to a different language too if needed from the drop-down menu.
Also, installers are automatically deleted once apps are patched but they can be kept if needed. Enable this by selecting Keep application installers after exiting.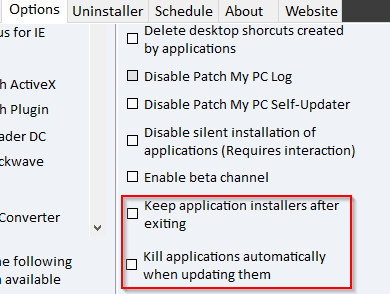 To prevent being prompted from manually closing apps when they need to be updated, choose Kill applications automatically when updating.
Scheduling automatic reboot or shutdown too can be configured from here.
Apps can be removed using the Uninstaller option. Click on app to be removed and choose Uninstall.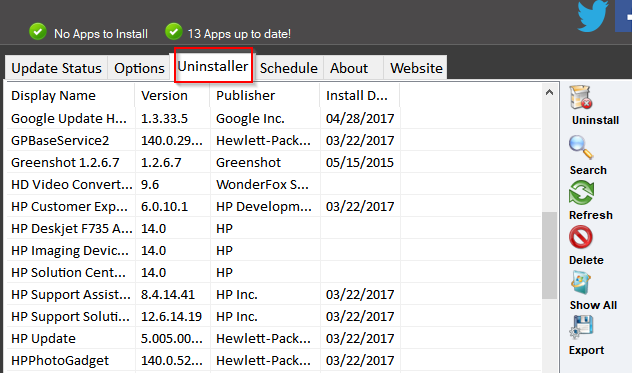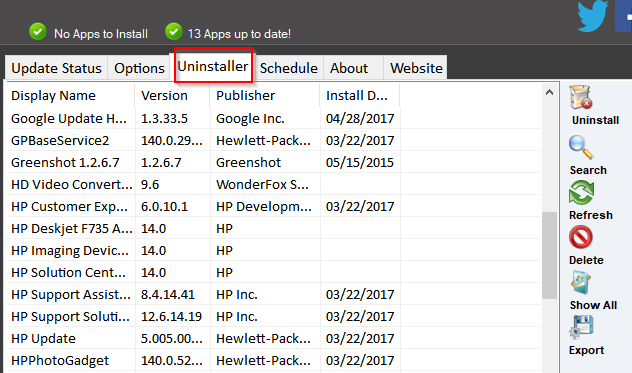 Patch My PC also has a scheduler option which can be used to set the run frequency. It can be either daily, weekly, monthly etc or even a custom interval. This can be configured through the Scheduler tab. Make sure all the options are selected (run frequency, run mode and time). Hit Save for the settings to take effect.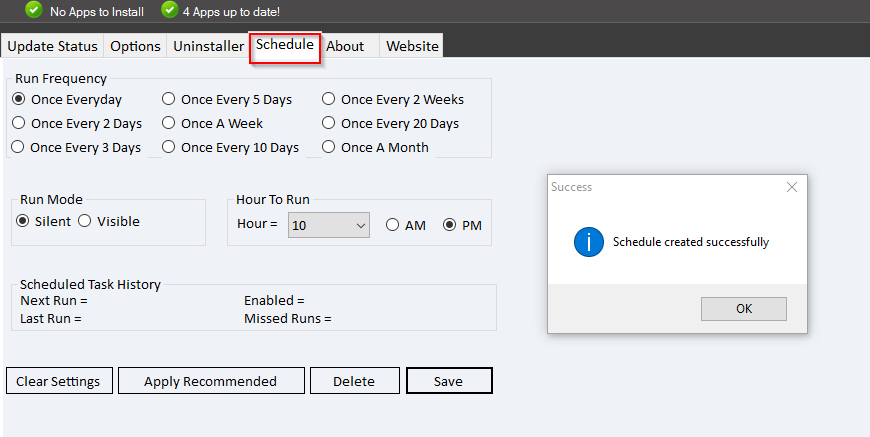 This is a very useful tool that can help managing installed apps a lot easier and ensuring that the system remains patched from vulnerabilities.
Happy patching.