External storage devices too are vulnerable to data losses.
Imagine having important data or even backup files on a flash drive and which has experienced data loss.
There are tools like Wondershare Data Recovery that can recover data from flash drive and other removable devices.
A few of the things it can do are :
Recover files in different formats (over 550 of them)
Recover files from recycle bin, cameras, camcorders and more
Preview lost files before recovering them
Supports Windows and Mac OSes.
So it's not just flash drive data recovery that it supports but even recovery from hard disks, OS locations and other devices. Download and install it for PC or Mac.
Using it is quite simple.
First connect the removable storage device/flash drive from which recovery is to be done.
Then, launch Wondershare Data Recovery Wizard and hit Next.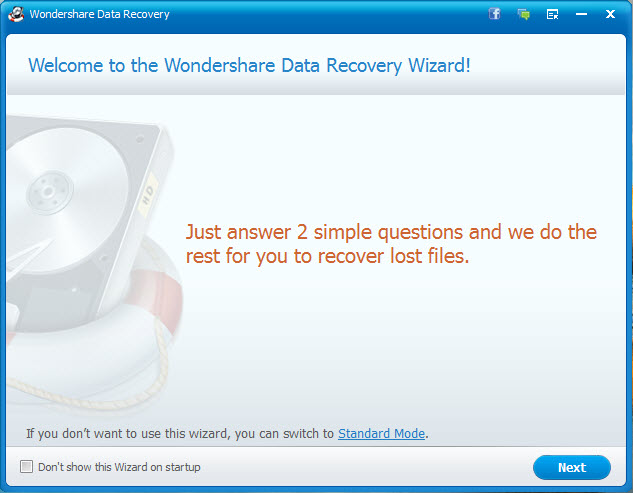 Specify the file types which need to be recovered and click Next.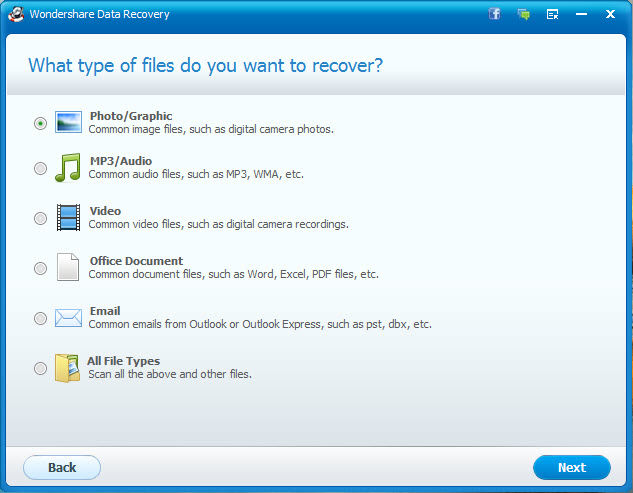 Choose the source path (the location which has missing files that need to be recovered.) It can be external devices (as in this case), Recycle Bin, Desktop or My Documents folder. Missing partitions as well as full system scan for lost files is also supported. Click Next.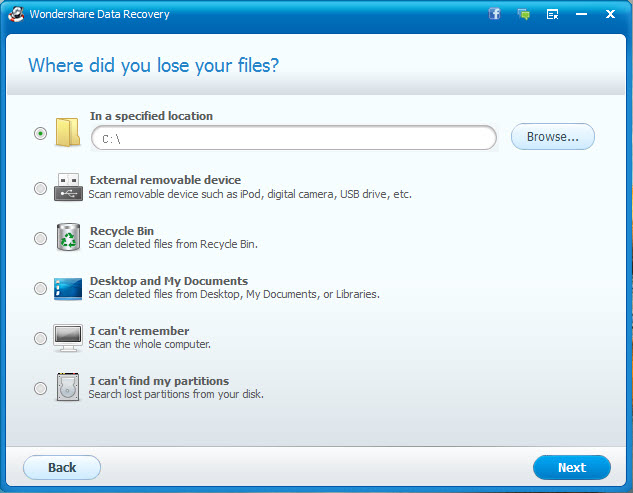 Before scanning for lost files, there are two options available : Deep Scan and Raw File Recovery. Deep Scan will take a lot more time as compared to Raw File Recovery. To start the process, click Start.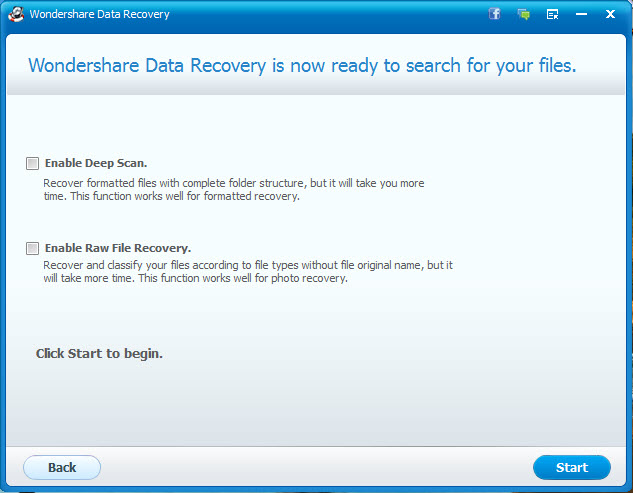 The lost files would be displayed once the scan is complete. They can be selectively recovered or entirely. Click Recover to begin. Choose the destination path where recovered files are to be stored when prompted. It's suggested to store them in a different location than the source.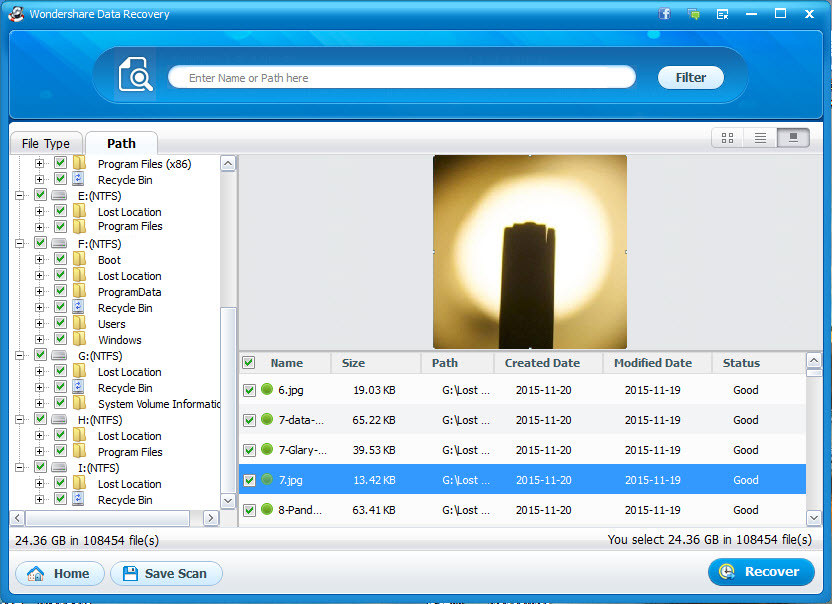 The scan also can be saved for future references by clicking Save Scan.
All done.