Presenting the first giveaway of 2017. 🙂
PDFCompressor.net is thrilled to announce a FREE limited-time giveaway of PDF Compressor Pro.
This giveaway will be valid from January 15 through February 1, 2017.
Originally available for $29.95, this software can be downloaded for free during the specific time period. No sign-up or participation is needed. The serial key is listed on the giveaway page.
Get it from here.
What it does :
Since scanned PDF files are derived from images with large file sizes, they can quickly consume storage space. In addition, sending e-mails with large PDF attachments can be difficult.
So PDF Compressor Pro works by converting scanned PDF files into smaller files. Â It offers a 23% compression ratio without sacrificing content or quality.
The interface is simple. Add files/folders source path, specify the compression quality, the output path where the compressed files will be stored and hit Start for the process to begin.
In addition, PDF Compressor automatically removes restrictions from protected files.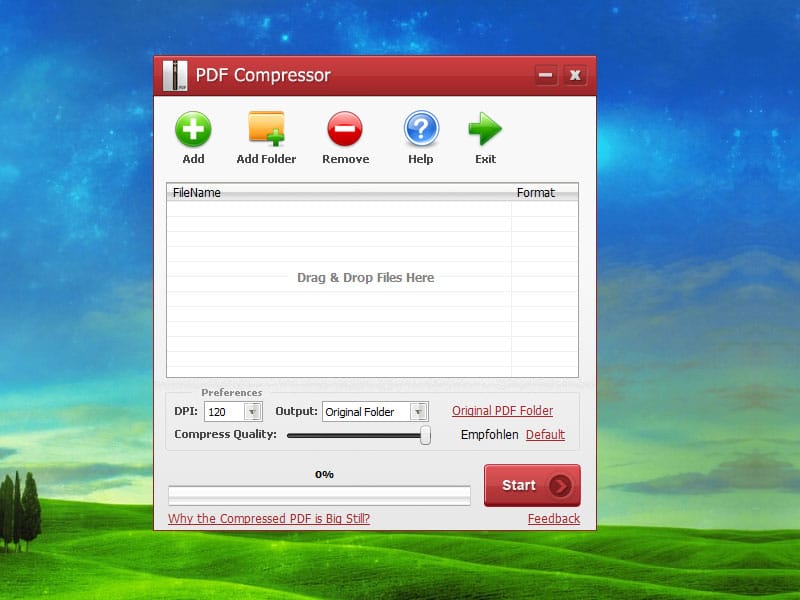 The giveaway version has full functionality and no watermark is added on the converted files. Do try it out.