Data loss can happen due to many factors.

Recovering such lost data can be difficult without tools that do that. EaseUS Data Recovery Wizard Free 10.8 is a free recovery software that makes it easy and can recover lost data to and from different storage devices like hard drives, mobile phones, memory cards and more.


The below illustration shows the process of hard drive recovery but can be used for other storage devices too.
Using EaseUS Data Recovery Wizard consists of 3 main steps :
Select : First, open the program and select the file types for recovery.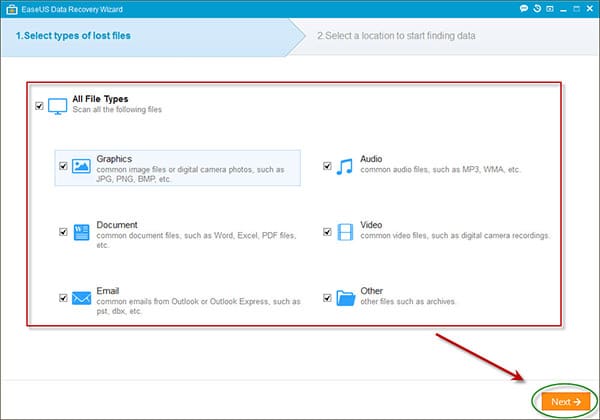 Scan : Then, choose the source location for finding the lost data. After choosing the location, hit Scan for the process to start.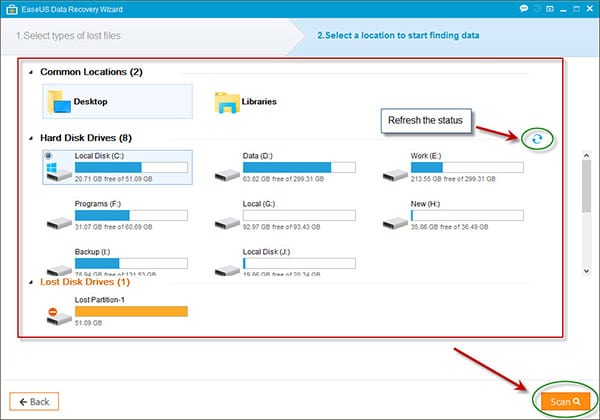 The scanning of specific location for the selected file types will start and the time remaining for completing it will be shown in by progress indicator. The scan can be paused or stopped anytime if needed.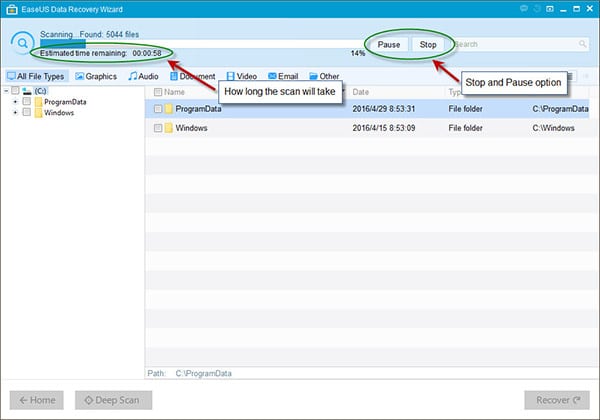 This quick scan although fast would not be as comprehensive as Deep Scan. Choosing Deep Scan will take more time to complete but will thoroughly scan the source.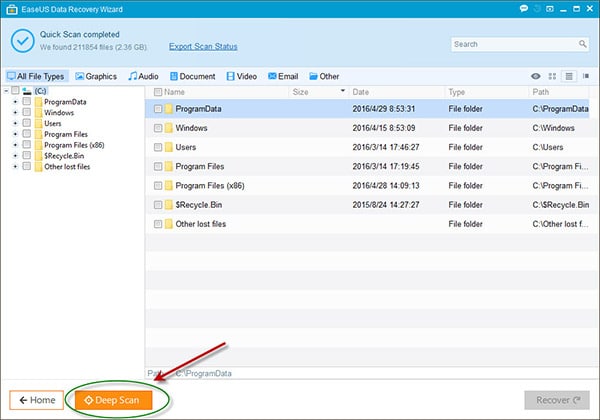 Recover : The scan results will show lost files that can be recovered. They can be filtered by their type too (graphics, email, video, documents) and so on. The Preview option displays the file thumbnail before it can be recovered. Hit Recover to restore the lost files.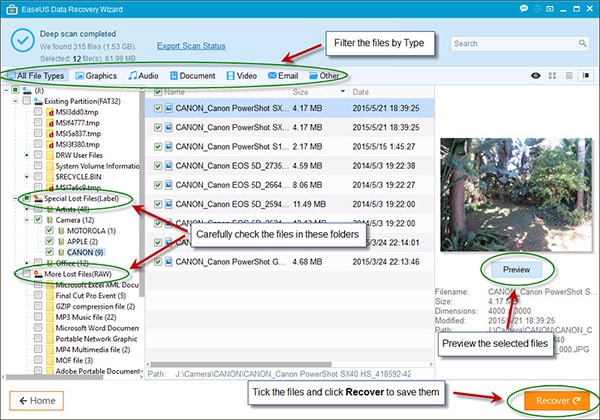 Also, the finished scan can be exported. Click on Export Scan Status for that.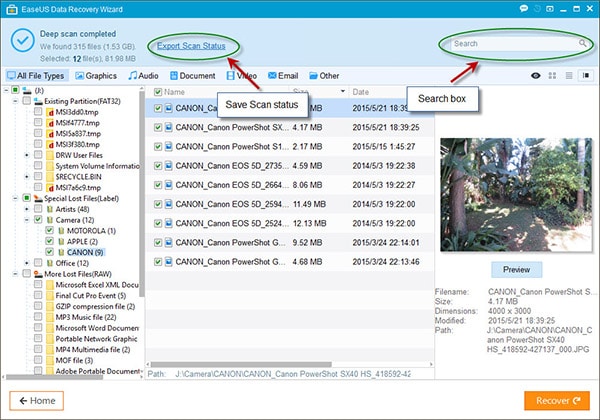 It's best to save the recovered files in a different storage device. Choose the destination path and click Ok.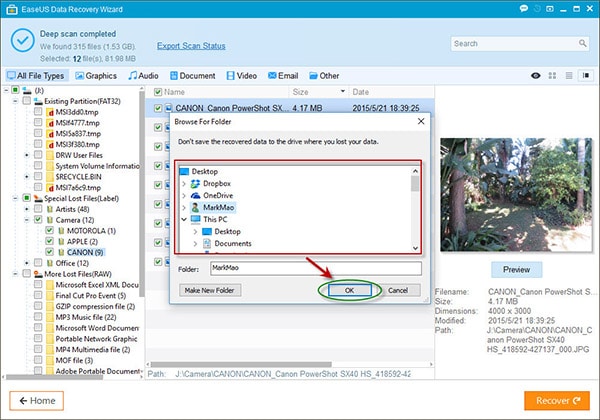 All done. Do try it out.