With so many different cloud services available, it can be time consuming to select the one that matches individual preferences or for business needs.
The online cloud services comparison tool by Cloudwards makes this choice easier and can filter and display cloud providers based on various criteria.
For personal and home use, from the Cloud Storage tab, get a list of providers based on criteria such as storage limit if needed along with other features like OS type, file sharing, synchronization, file versioning, mobile access and so on.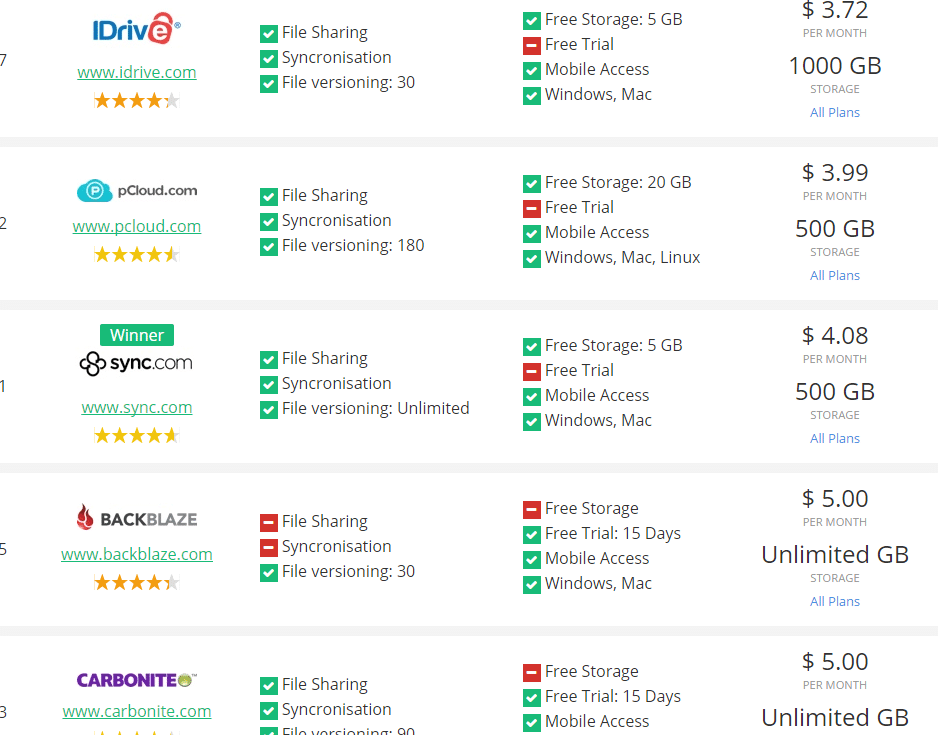 For business use, from the Business Cloud Storage and fill in different criteria like cloud backup, cloud storage, disaster recovery and collaboration. Also other parameters like 24/7 support, NAS backup and more can be included in the search.
Most of these services do offer a free trial or adequate initial storage limits to test them out.
Do give it a try.