Files and folders can be hidden in Windows using WinMend Folder Hidden– a freeware that works on local partitions as well as removable devices.
Using it is easy. First download and install it from here.
Since this software deals with data security, on the first run, a master password prompt will show up for creating a password. This is the password that needs to be entered every time to access the tool.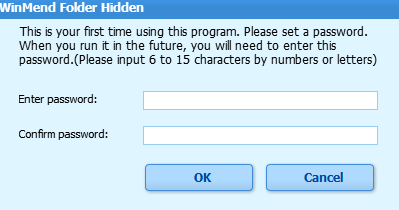 Once done, simply choose the files and folders that need to be hidden and click on Hide Folder or Hide File(s).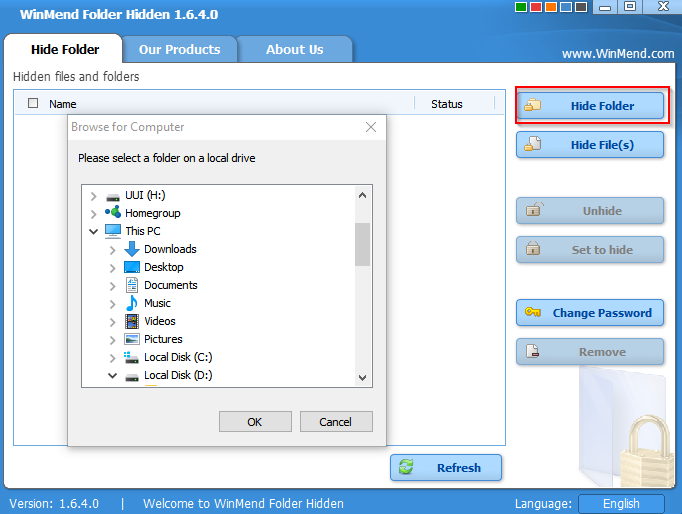 The status of the selected folder will change from Visible to Hidden.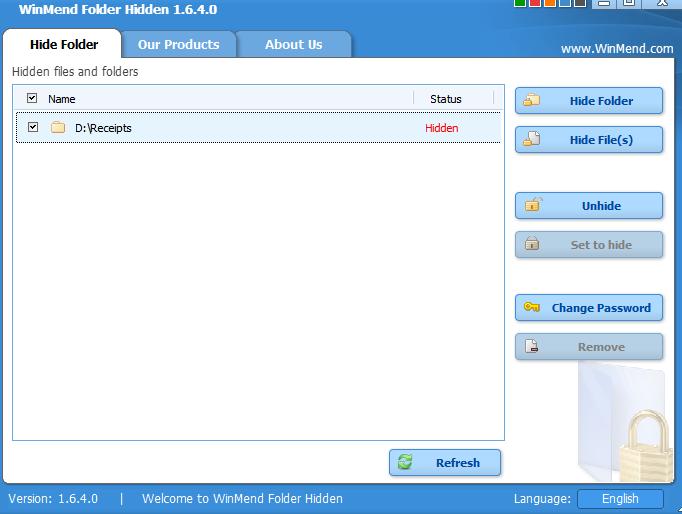 To unhide, choose the Unhide option and the files/folders will be visible again. Also, the master password that was set on the first run can be changed using the Change Password option.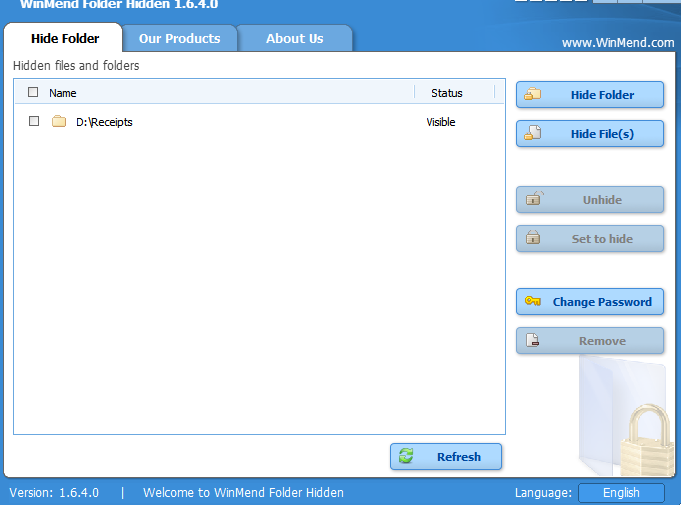 This is a handy and effective tool for quickly locking down access to sensitive data all through a few clicks. Best part of it is being free. 🙂
Happy hiding.