Managing disk partitions can be simplified using an easy to use tool like EaseUS Partition Master .
Some of the features this partition manager supports are :
Merging, creating, resizing and deleting partitions
Migrating OS to SSD/HDD
Backing up and restoring data
A full list of features as per the different versions can be found here.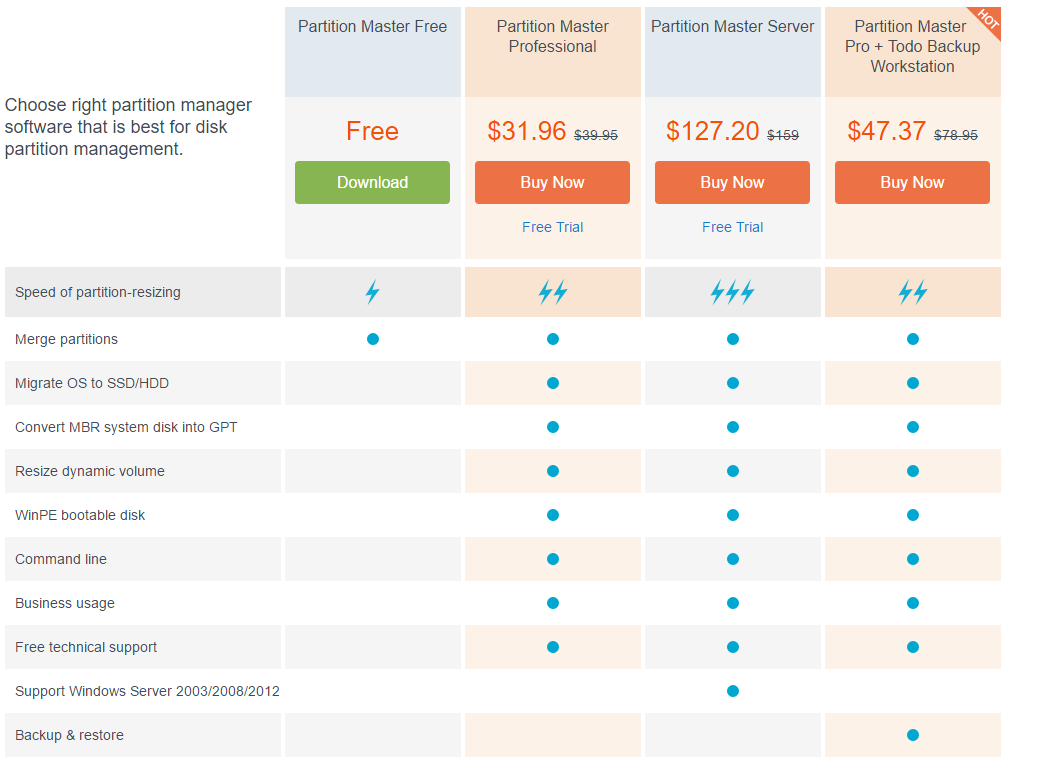 Once installed and launched, the startup screen of EaseUS Partition Master offers certain options like directly launching the program, backup and recovery and PC transfer.
The user interface is divided into specific task related modules regarding partition actions, e.g: migrate Windows 10 to SSD, resize/move partition, copy or merge partition and so on.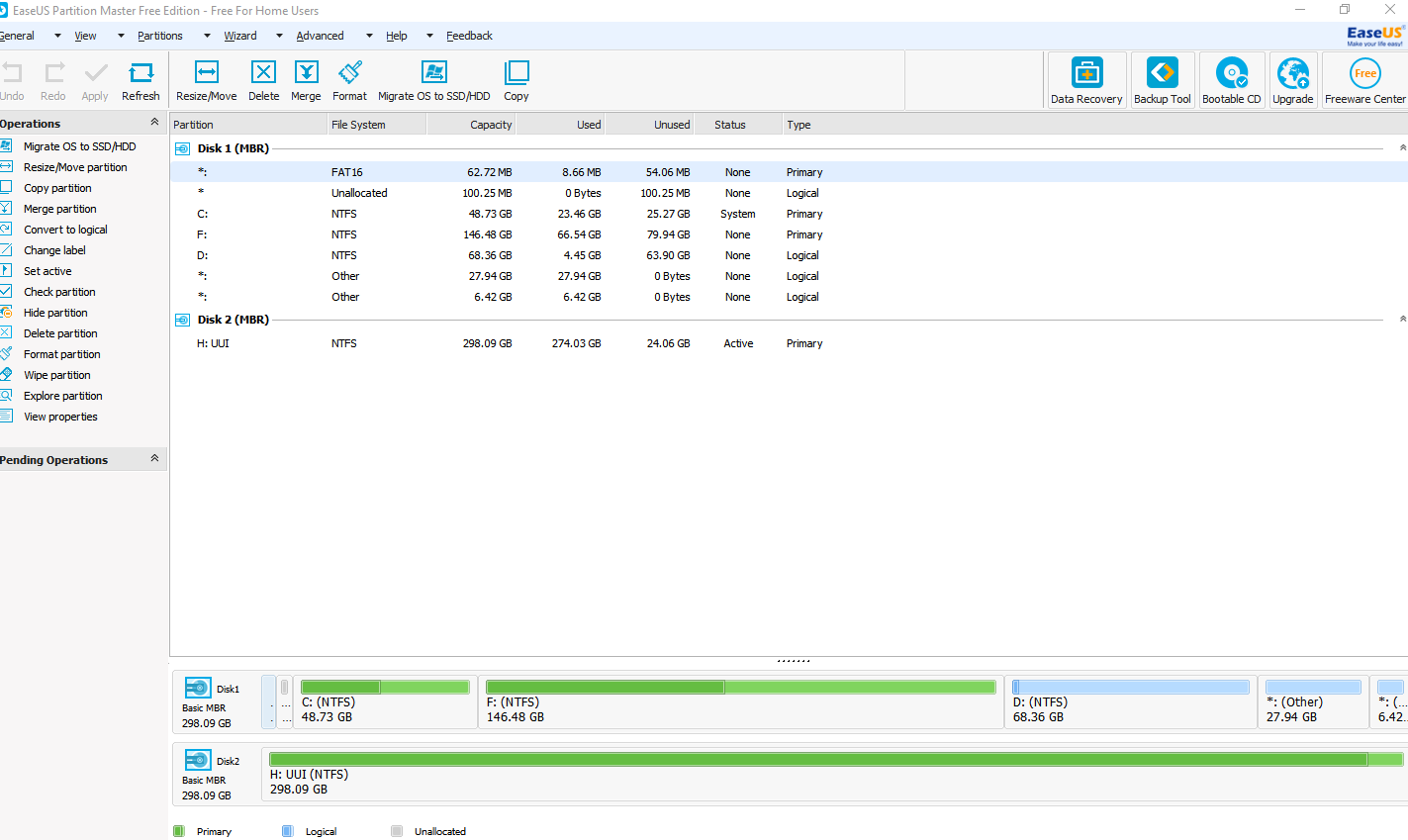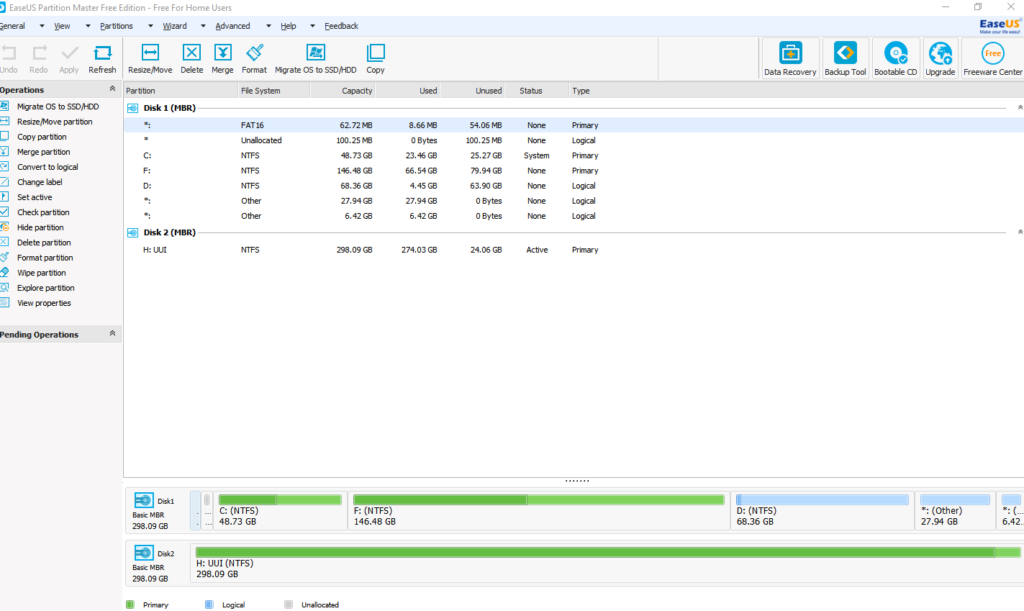 Since this is a critical tool, a password can be set for using it if needed. To do this, select General  > Set Password.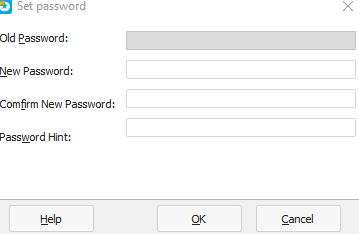 The various partition related actions that can be performed are :
Resize/Move Partition : Choose space allocation and click OK.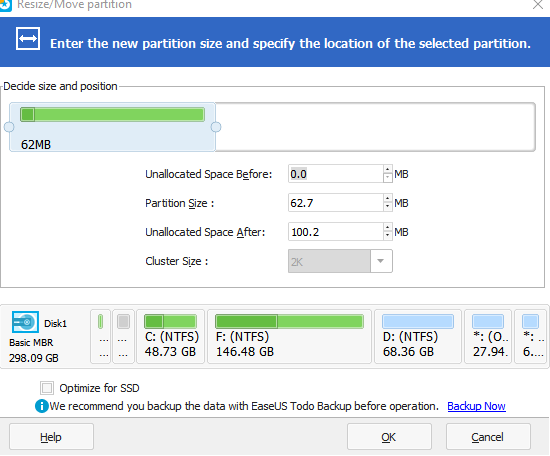 Copy partition : Select the source and destination partitions, hit Next and click OK.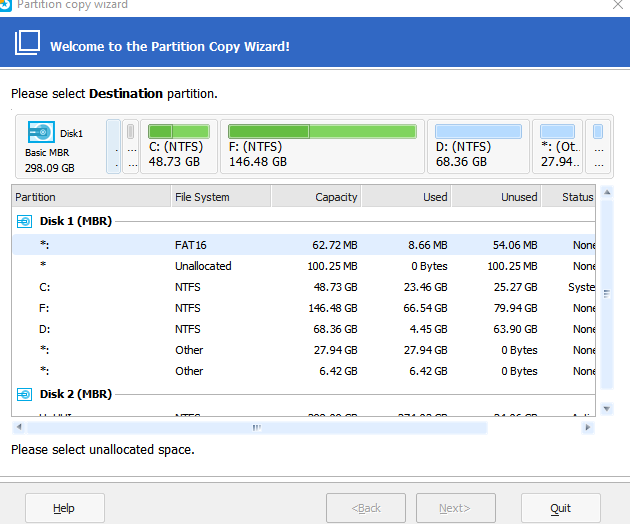 Check partition : This is for checking data integrity and for errors if any. Select the options and click OK.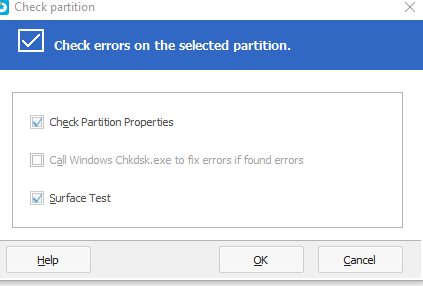 Deleting partition : Set the number of times a wipe-out is to be performed and click OK. Make sure to select only that partition whose data needs to be deleted to avoid accidental wipe-out.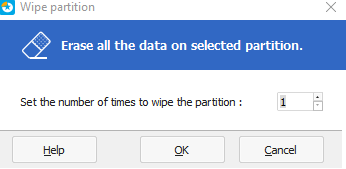 Partition properties : This feature displays the properties of the selected partition in terms of usage, Partition info and file system info.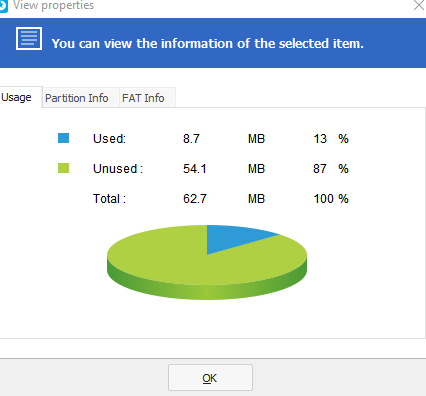 Other actions include setting a label for current partition, convert selected partition to logical or set the existing partition as an active one.
This is a useful partition manager which is quick and easy to use.