A CSV (Comma Separated Value) file is a text file that stores data in data fields separated by commas. Creating or editing CSV files without a proper spreadsheet program can be difficult and also tedious when a lot of data is involved.
CSVEd is a free and lightweight CSV editor that can create new files or edit existing ones. It is a powerful editor capable of handling large CSV files. It can add/remove/join/rearrange columns, export data to HTML, Excel, Word and XML, sort/modify/add/delete data records, filter items and perform searches on existing data set.
Download and install it from here.
Using it is simple with a tabbed user interface. Simply create a new CSV file with required rows/columns/separator or open an existing one. Then from any of the tabbed options available, edit the file as needed.

To add a column with new values, choose the Add-Insert Column along with the required data value.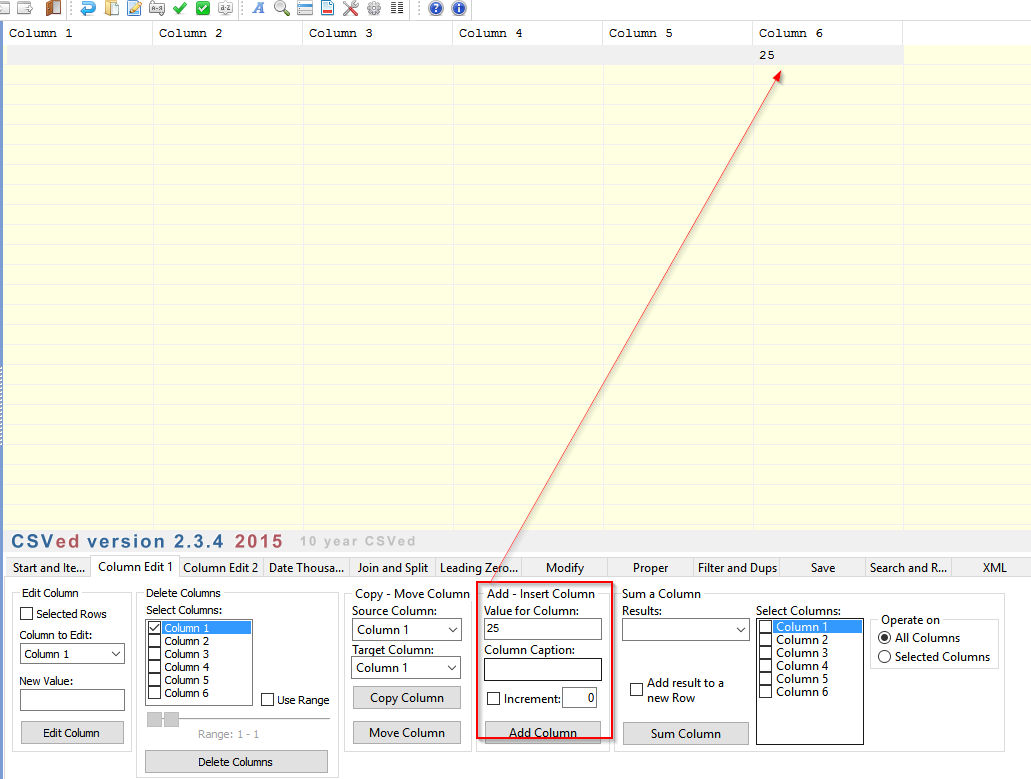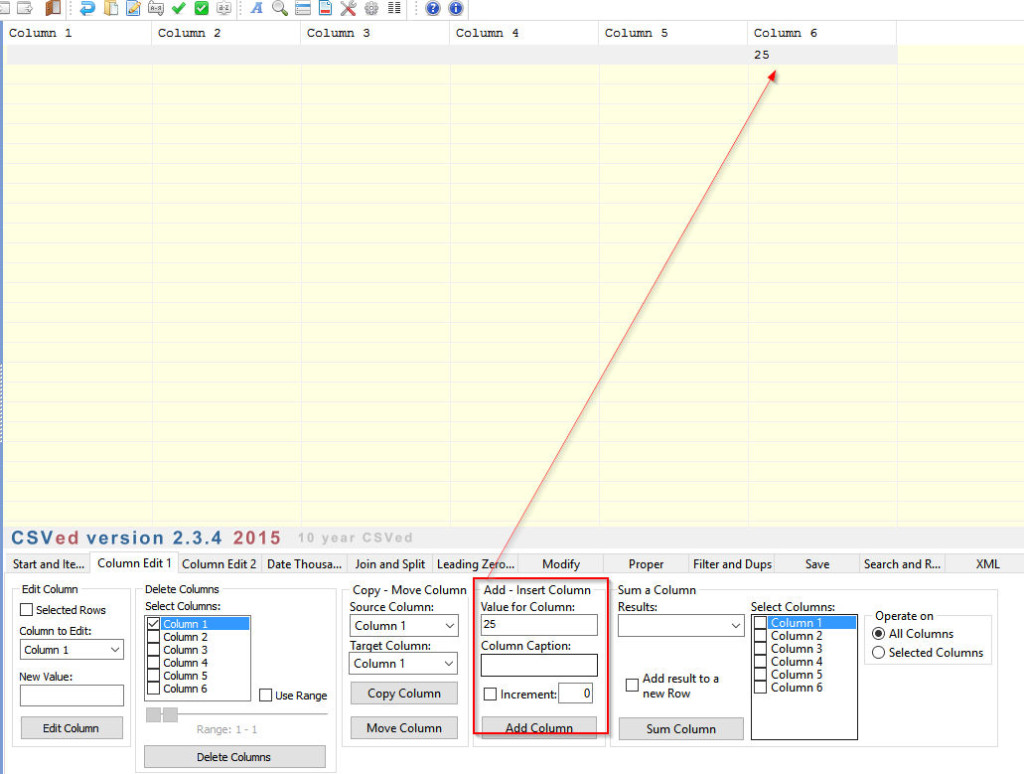 Various other functions like deleting columns, copying/inserting columns and much more can be done through a few clicks.


Also, date formats, decimal properties and data separators can be customized as needed.


Joining and splitting columns is also supported.

The list of available options for working with data can also be found on left pane of the user interface in a tree format.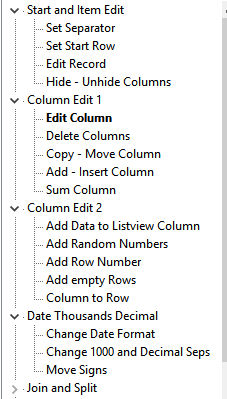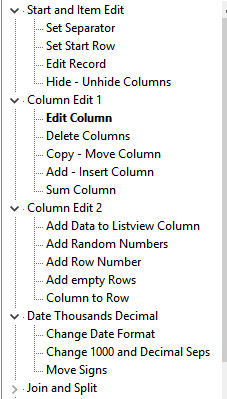 This is a very useful and free tool for making quick CSV edits or creating new CSV files.
Do give it a try.