PubHTML5 is an online service that can create digital magazines, brochures and catalogs. It can also edit webpages and convert existing PDF files and transform existing files into a digital flipboard.
Now is the chance to get a platinum subscription of PubHTML5 worth $149.50 for FREE. This subscription is for 6 months and absolutely free to use.
Here is how to get it :
Before 31st March 2016, go to the platinum giveaway page here and use this CD key :
plt6m-whKg2-2Pd3N-WeP31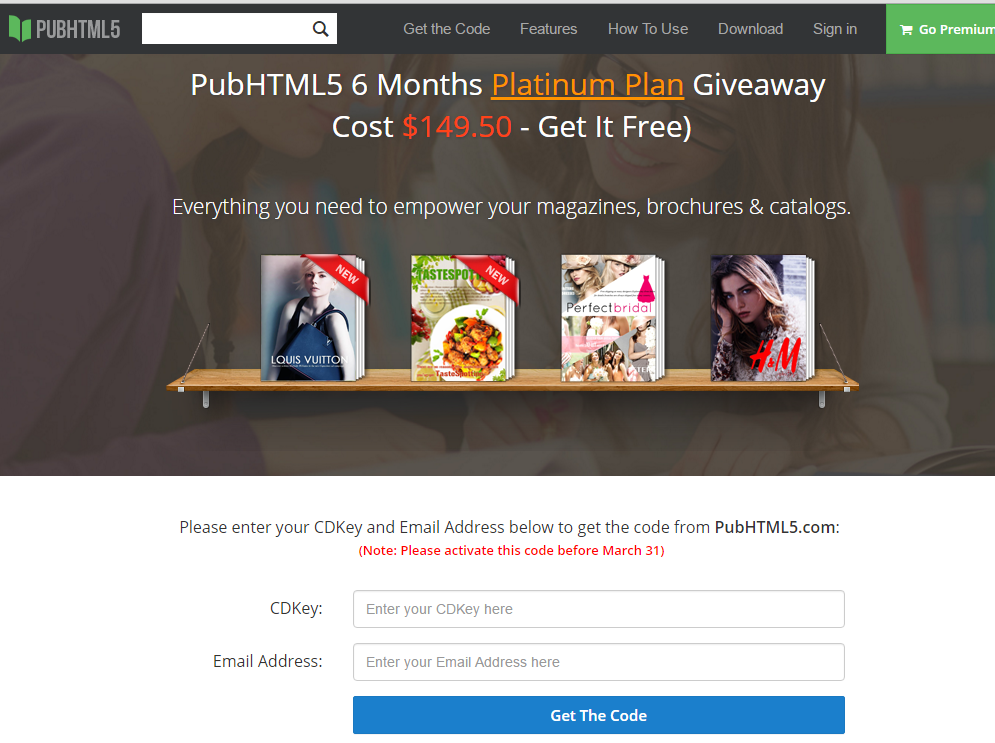 Click on Get The Code after entering the key and email address. This will generate a gift code for the subscription. (These details will be emailed to you as well).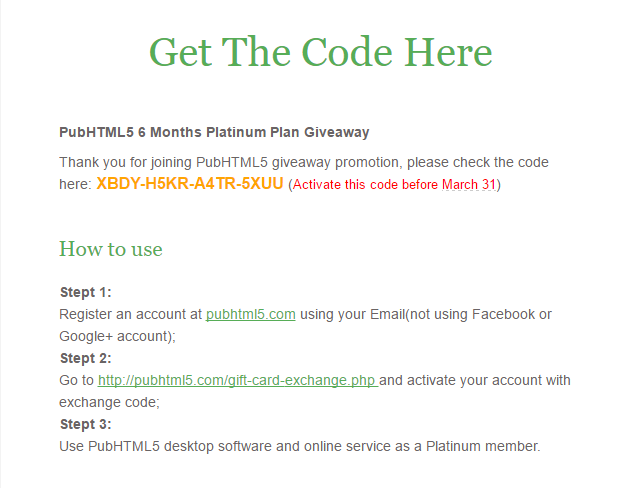 Next, register an account using email at pubhtml5.com by clicking Create New Account.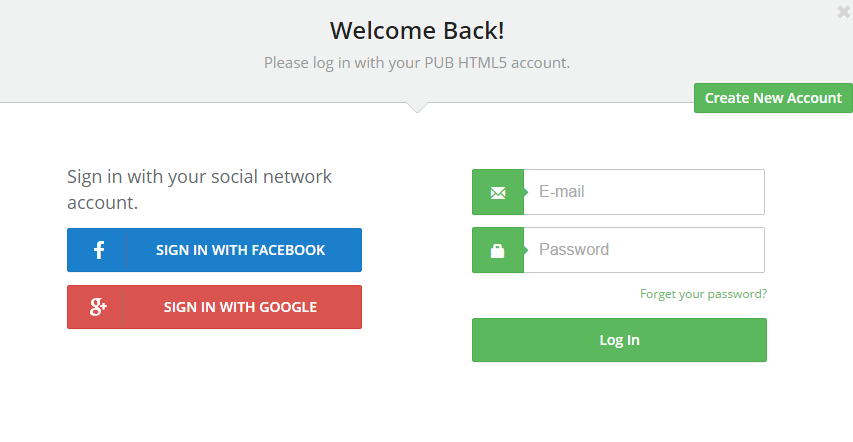 Finally, activate the gift card code here by clicking Exchange.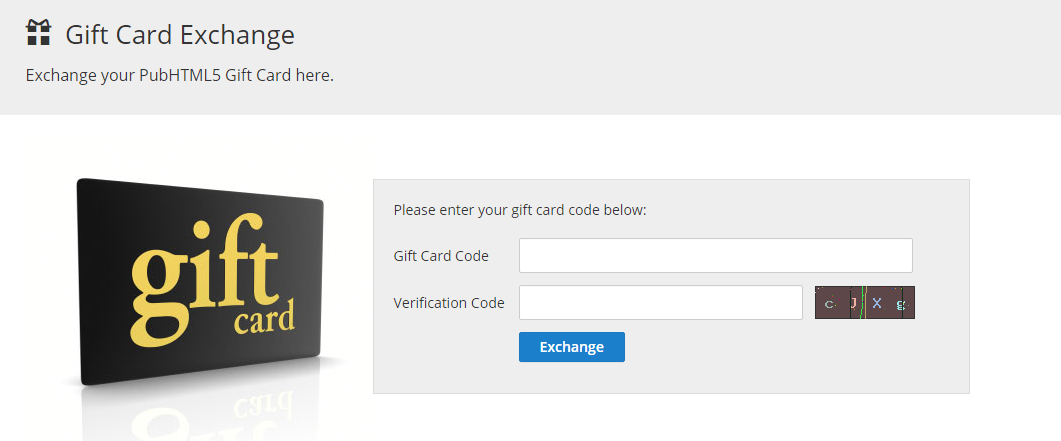 The platinum subscription would now be active for 6 months.

All done.