For creating websites, the primary step is to select a
domain name
. This domain name can have any of the popular suffixes like .com, .net, .org, .ca and so on. For existing websites, these domain names can be transferred from one domain provider to other if needed.
For this, Rebel.com one of the fastest-growing domain registrars, has come up with a $3.99 domain transfer-in campaign for all users who wish to transfer their domain names from existing domain registrars to Rebel.com.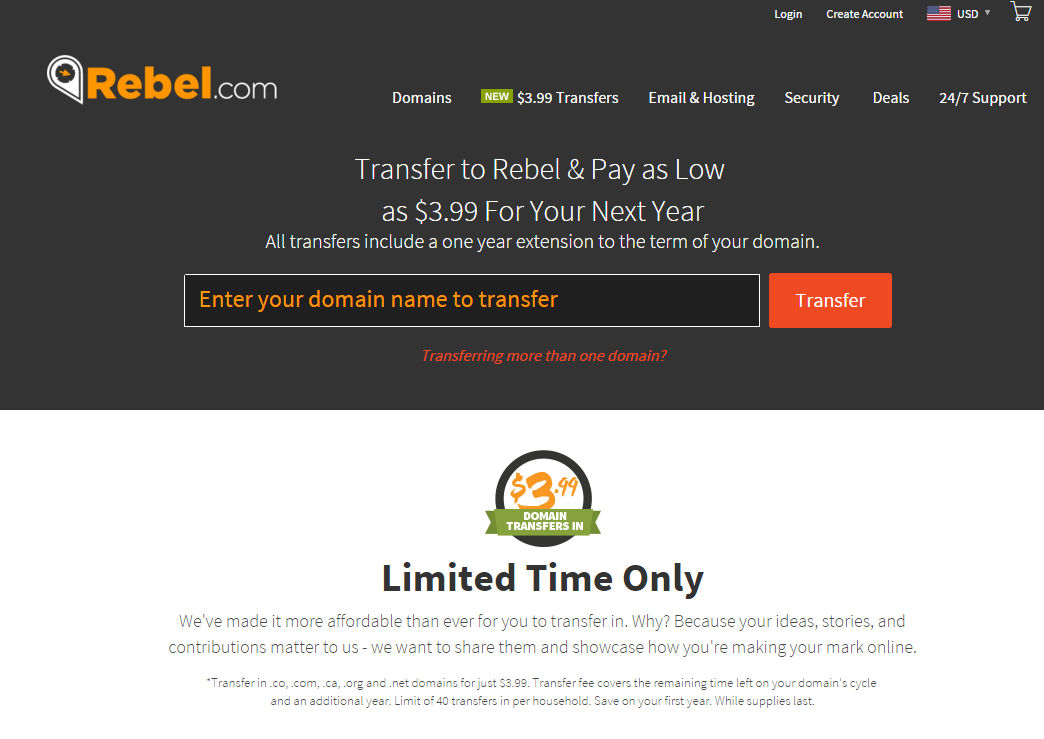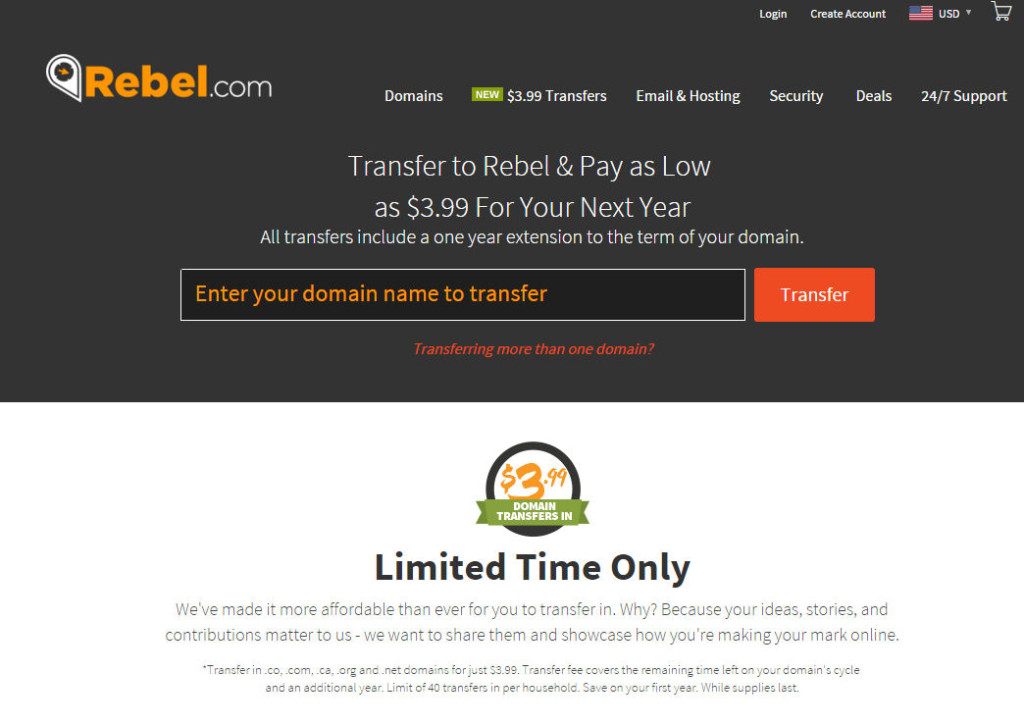 This campaign which is active for a limited time period will renew for one whole year the existing domain expiration date as well as cover the existing time period for users that are with their current registrars. This is applicable for all widely used domain suffixes like .com, .net, .org, .ca and .co
Additional details about this domain transfer program can be found here. The entire process is self-service oriented through which upto 40 domains can be transferred.
Besides this campaign, Rebel.com offers a variety of web services like hosting, SSL solutions, custom email plans and privacy protection.
So if you are planning to change existing domain registrar going into the new year, do avail of this low priced transfer-in offer.
Happy transferring!