With a lot of tabs open in Firefox, going to each of them and viewing or navigating can be tedious. A simple add-on Tab Scope for Firefox simplifies this kind of tab management. (This is different than enabling tab preview in Windows taskbar which can be done directly by changing Firefox settings.)
Download and install it from here.

Click Add to Firefox. A browser restart will be required for this add-on to be activated.
Tab Scope can show the real time preview of open tabs in a pop-up window, also scrolling or going forward/back within the tab can be directly controlled through Tab Scope.Links or buttons can be clicked through the preview window for any of the open tabs as well.
Once installed, simply hover mouse pointer over any open tabs. This will show a pop-up window that displays the real time preview of that open tab.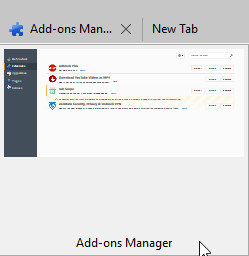 The window will have navigation buttons as well as refresh button, a magnify button to enlarge the tab preview for clicking links/buttons. Also, tabs can be grouped and unpinned from within the preview window itself.
The settings for Tab Scope can be changed as needed. To do this, go to Tools > Add-ons and choose Extensions. Then select Options next to Tab Scope.


In General section, appearance/zoom ratio of pop-up window that loads the tab previews, navigation options for the pop-up window, size and dimensions as well as visual effects of the pop-up window can be customized.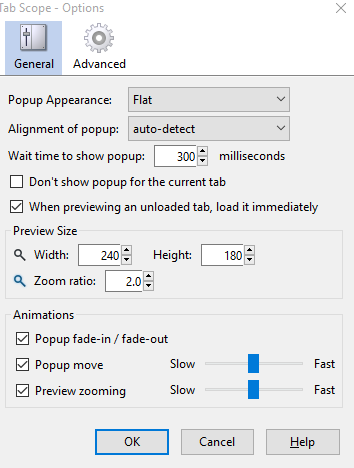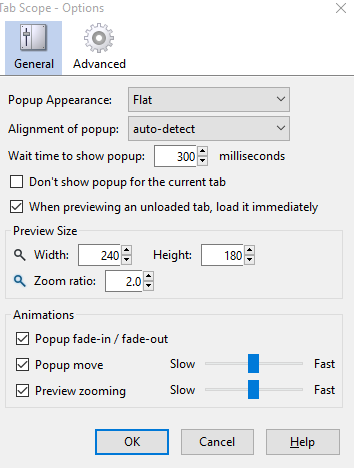 In Advanced section, other options like assigning different controls for tab previews can be changed too if needed.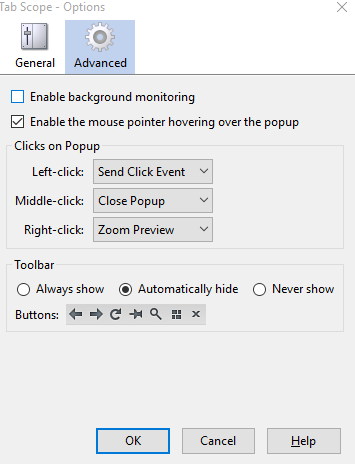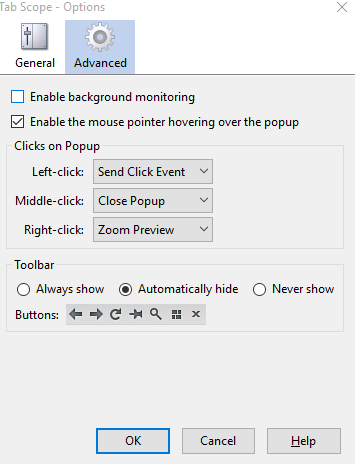 This is a useful add-on to have when there are a lot of tabs opened in Firefox.
Happy surfing.