Traditionally, technical drawing programs like Microsoft Visio have been tied to specific operating systems. For instance, Visio can only be installed on a Windows PC. But in an increasingly digital world where collaboration and accessibility are paramount, cloud-based software is becoming more a necessity than a luxury.
That's why programs like Lucidchart are gaining momentum against traditional desktop programs. Lucidchart is a comprehensive technical diagram creation software tool similar to Visio, but it works online and is designed to be much more intuitive.
 Lucidchart's key features include:
Compatibility across multiple devices and platforms

Real-time collaboration, which allows teams to work together instead of emailing files back and forth

 

Simple drag-and-drop interface

Integration with Google Apps, JIRA, and Confluence
 If you'd like to give Lucidchart a try, it's easy to get started. There is no downloading or installation required—simply visit this page in any browser to signup for a free or other account. You can also start a 7-day free trial of premium features, including Visio import and export.
After logging in, the quick-start wizard offers three main options—creating a diagram, searching tutorials for specific tasks, and importing Visio files.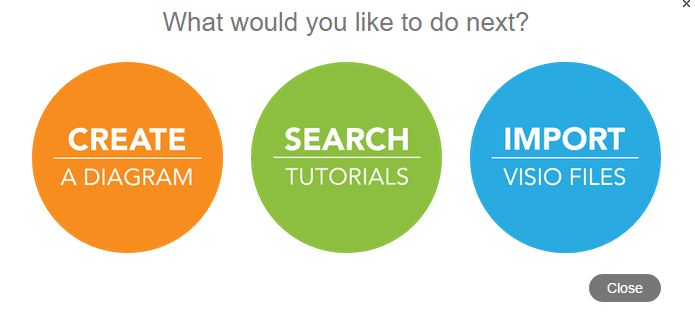 Making new diagrams is incredibly simple. Simply choose from the available templates, then click Start Drawing.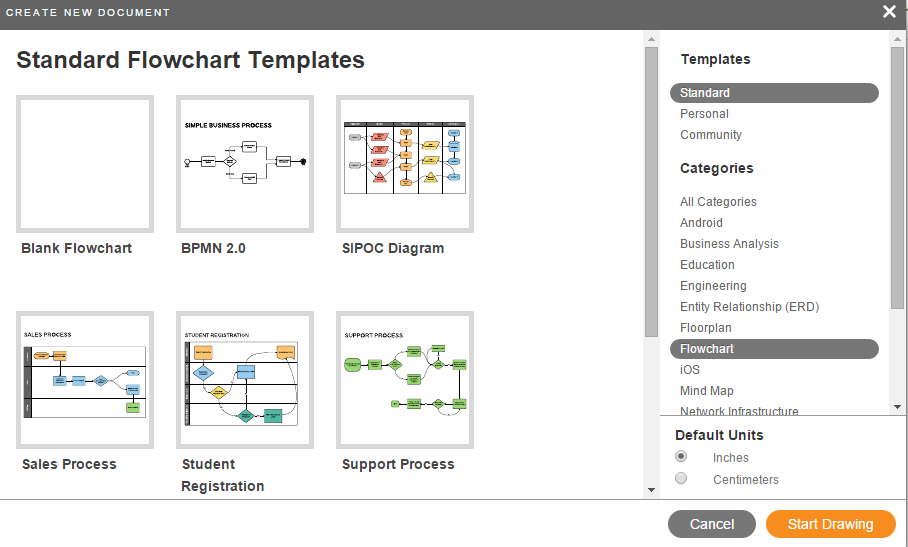 There is no virtually no learning curve, since all the controls are just point and click. Drag shapes, containers and various other chart elements from left side to place them on the canvas. Add connectors, descriptors and other items to them as required.
As you work, Lucidchart automatically saves your diagrams online. Later, you can log in from any device to access your files wherever and whenever you need to.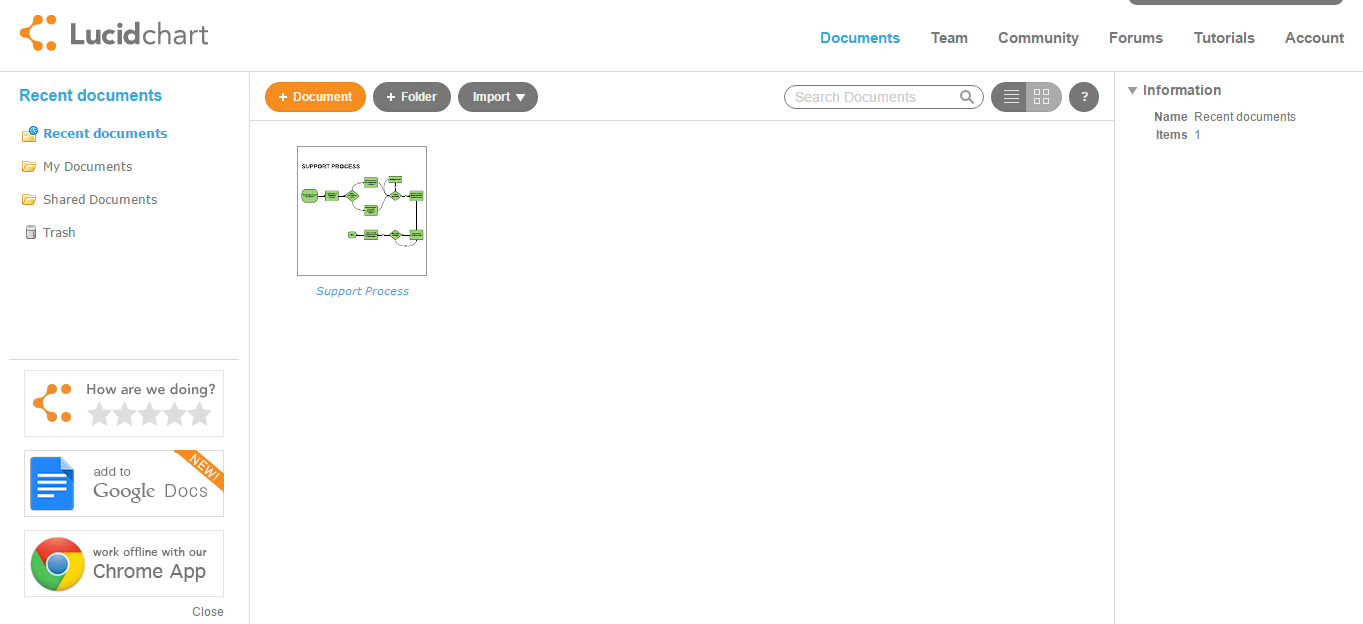 Finished diagrams can be printed, downloaded, or published online. You can also email them to other collaborators. These options are available on the File menu.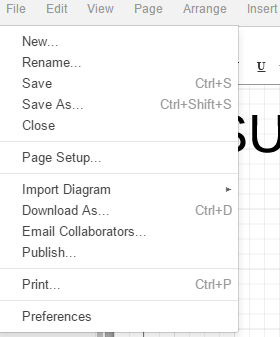 Setting permissions, deleting, editing, renaming or copying documents is equally simple. In your documents folder, first select the specific diagram you'd like to modify, then select the appropriate action in the pane on the right. You can even turn a regular document into a template for repeated use.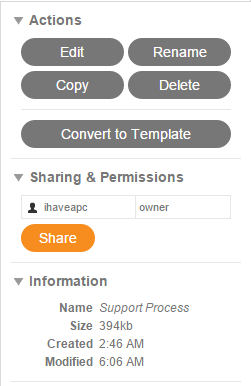 To speed up the revision process, you can also invite other collaborators to edit or comment on your document—just click Share. When it's finished, you can choose whether to embed it on a particular web page or to share it on social media, including Facebook, Twitter, Google+, and LinkedIn.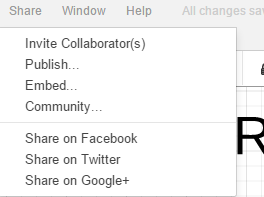 If you do choose to allow collaborators, instant chatting and responsive commenting make Lucidchart far more effective for teams than Visio.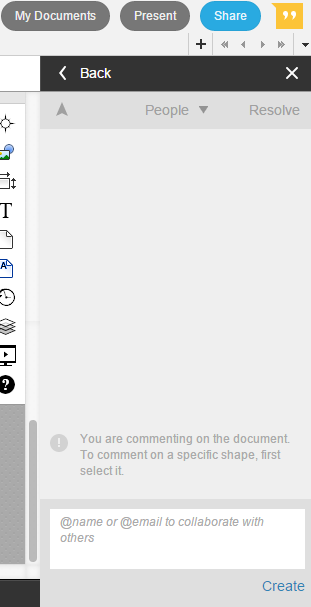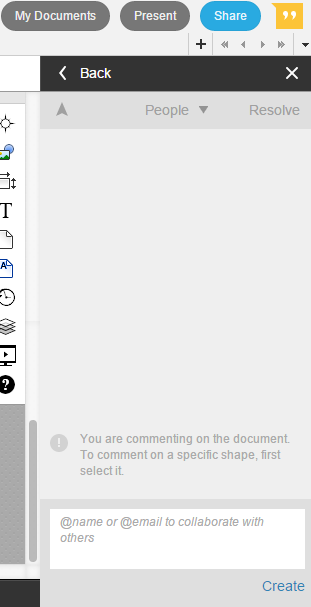 And, if you're coming from a different diagramming program, Lucidchart even supports file import from Visio, Gliffy and OmniGraffle. This is done through the Import menu.
 
To sum it up, Lucidchart is an attractive alternative to conventional diagramming tools like Visio. Try it now to see for yourself.
Note : This is a sponsored post brought to you by Lucidchart.