Facebook has rolled out a security tool that can be used to check the safety of Facebook accounts.
Access it from here. Click on Start Security Checkup.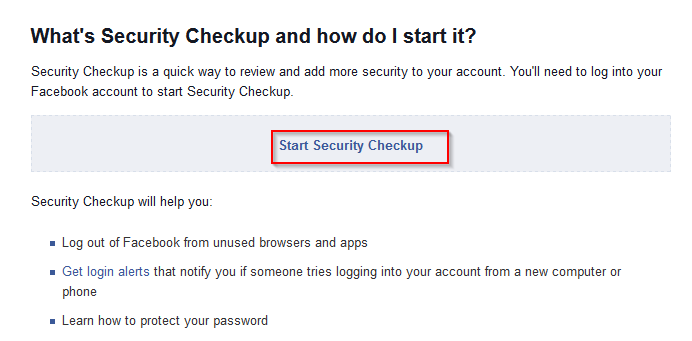 This tool basically provides 3 areas of security that need to be checked for :
Logging out from unused apps and browsers
Getting login notifications when you access your account from other devices (useful to check if account is compromised or not). Click on Turn an Alerts so that notifications regarding login are sent when account is accessed from a previously unknown device or browser.
Password protection tips like using unique passwords, strength of passwords and so on. Try this tool that can generate really strong and random passwords.
Once the checklist is complete, the detailed security settings can be accessed to review if any further changes are required. Click on Go to Security Settings.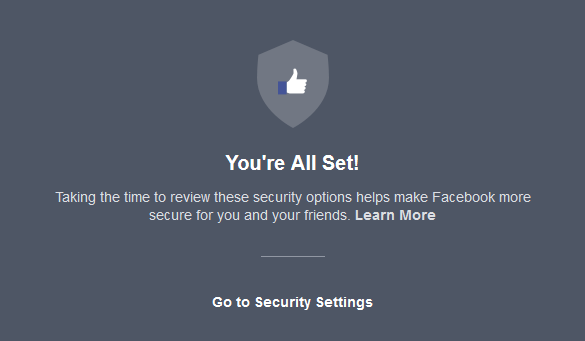 This will load the Security Settings page from within your Facebook account. Any of the settings can be edited as needed.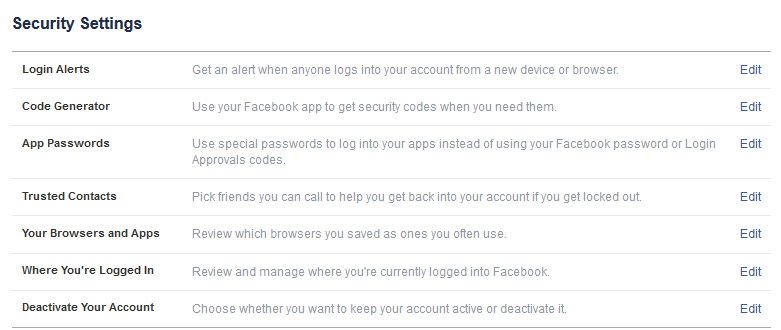 Do give it a try.