Malwarebytes Anti-Exploit (MBAE) Free is a tiny utility that protects browsers from vulnerabilities as well as malicious websites that use such browser exploits.
Download and install it from here.
Once installed, it will show up in the Windows system tray icon. MBAE runs silently in the background and is non-
intrusive.

Right clicking on the system tray icon and choosing Show Malwarebytes Anti-Exploit will display the various settings and options that can be configured.
The General tab displays the applications that are being protected.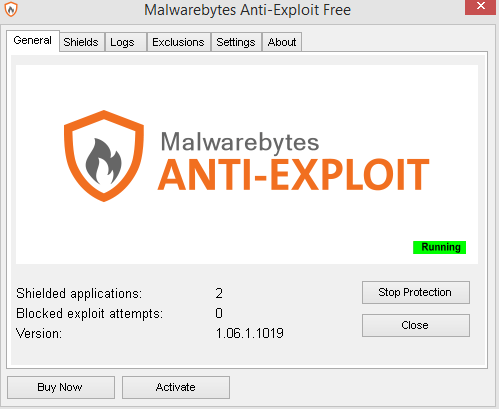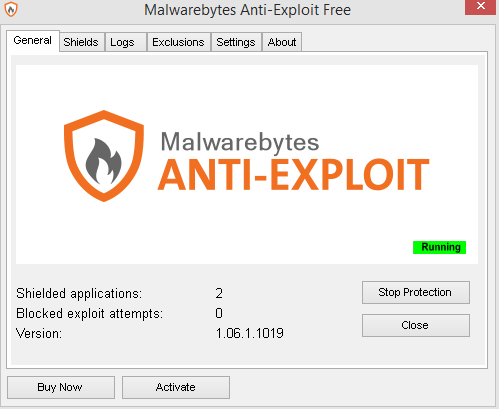 The Shield tab displays the list of items that are being actively protected. The free version includes protection of all the browsers with their add-ons and Java.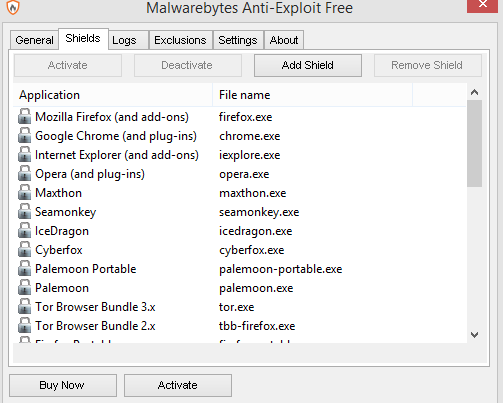 Other options like adding exclusions are available in MBAE premium version. Also, protection of external plugins like Adobe Reader, MS Office and so on is supported in this version.
This is a lightweight utility that protects web surfing sessions from known exploits and browser vulnerabilities without actually degrading the browser performance.
Do try it out.
For using other useful Malwarebytes utilities, check out these earlier articles :
Scan individual files and folders using Malwarebytes
Detect and remove rootkits using Malwarebytes Anti-Rootkit