Firefox uses the in-built PDF reader by default to open PDF files. It can be disabled so that any other application like Adobe Reader can automatically open such files..
Here is how :
Access Firefox options by Tools > Options.
From the "Applications" tab, scroll down to "Portable Document Format" and choose other listed applications if installed that can view these files instead of the default "Preview in Firefox".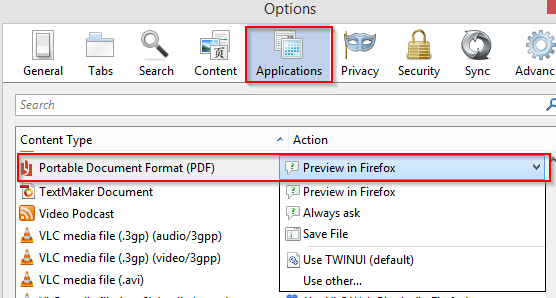 From now on, whenever PDF files are accessed in Firefox, they would be opened in the desired external PDF reader.
All done.
(For disabling built-in PDF viewer in Google Chrome, here is the related article).