Having a lot of tabs open in Google Chrome can be very cluttered. Besides having to locate and click on the specific tab to click to view the webpage, it can also consume a lot of system memory.
This is where OneTab shines. It is a simple but powerful Chrome add-on that organizes all the open tabs in a list view. So, to access any of the open tabs, simply click that tab from the list.
Update as of 2018 : It is now available for Firefox as well. Here is how to use it.


Download and install it from here.
To activate it, click on the blue funnel icon.
All the open tabs will be gone and instead replaced by a single tab that shows these tabs as a list.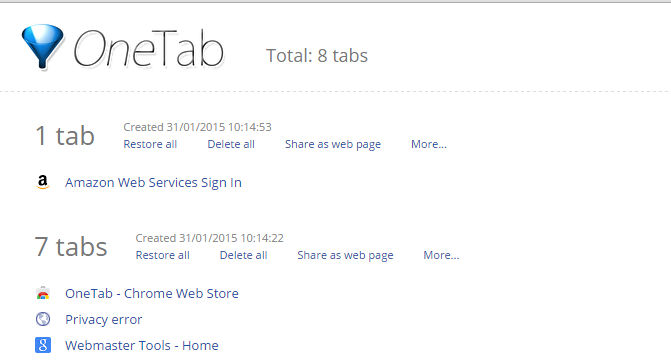 Not only this reduces clutter, it reduces memory usage a lot (The add-on homepage states as much as 95% reduction in memory usage after it is installed).
To visit any of these tabs, simply click on them. To go back to single tab view, click the blue funnel icon again.
There are various options that OneTab offers like importing and exporting a list of URLs, sharing the tab list as a web page and so on.
Other options like how tabs open (whether in a new window, current window), whether to include pinned tabs, opening OneTab automatically once Chrome starts and so on can be changed by clicking the "Options" link on right.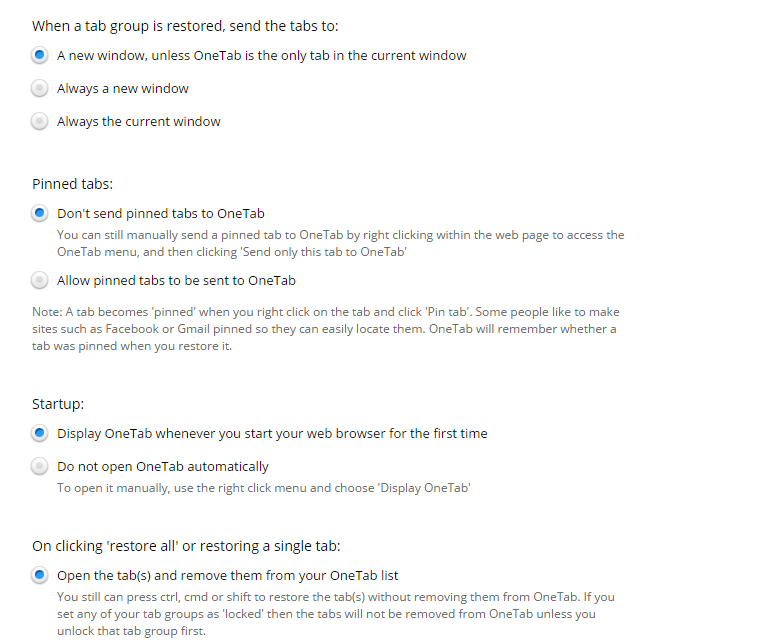 Such a simple yet powerful add-on for maximizing productivity when working in Google Chrome.
Do give it a try.