For metered network connections in Windows 8/8.1, it can be useful to know the estimated data usage of such connections. (A previous article described how to set data usage limit for network connections in Windows 8/8.1).
Here is how to show the data usage information for metered connections :
Access the Settings charm : Windows key + I (list of Windows 8 charm shortcuts can be found here).

Click network icon and from the list of network connections, right click on the desired metered connection.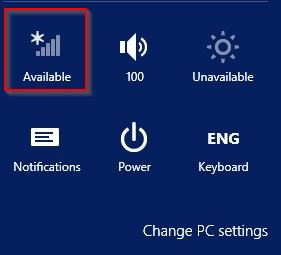 Then choose "Show estimated data usage".
This will display the estimated data usage along with last used time period.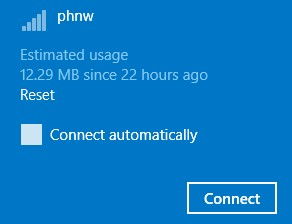 All done.