Dropbox client in Windows by default syncs all the available folders stored online in Dropbox storage account to the local system.
These settings however can be changed if needed.
Here is how :
Right click the Dropbox icon from Windows system tray or simply launch the client. Click the gear icon on right and choose "Preferences".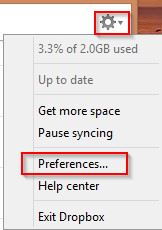 Next, to disable all the online folders to sync with the local system, go to "Account" tab and click on "Selective Sync".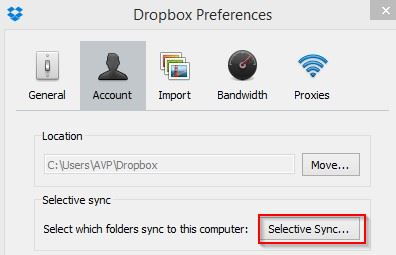 Remove the tick marks next to those folders which don't need to be synced. (This can be useful for folders that are very large and don't want to be downloaded to the local Dropbox folder on Windows system).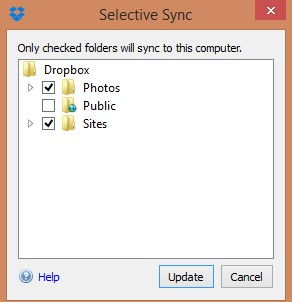 Click "Update" to save these sync changes.
Now, upload and download rates can also be limited if needed. This is through the "Bandwidth" tab.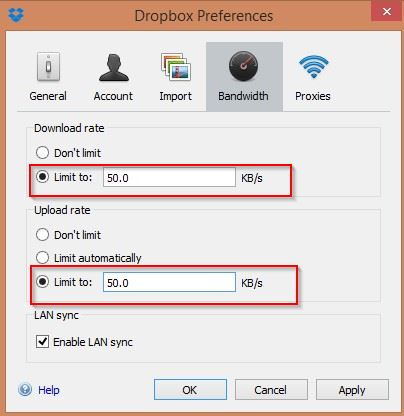 Set a custom rate for both uploads and downloads or for maximum speed, choose the "Don't limit" options for both.
Hit "Apply" for these changes to take place.
All done.