Regular updating and installing applications in Windows can be tedious. Here is where Patch My PC helps a lot. It is a free application management tool that can scan and provide updates for all the installed Windows applications as well as system updates.
Besides that, popular applications of various categories can be installed directly from the Patch My PC dashboard.
It can be downloaded from here.
Once installed, upon launching it, the "Update Status" will scan and show if there are any latest application updates available for patching. For rechecking, choose "Re-check software".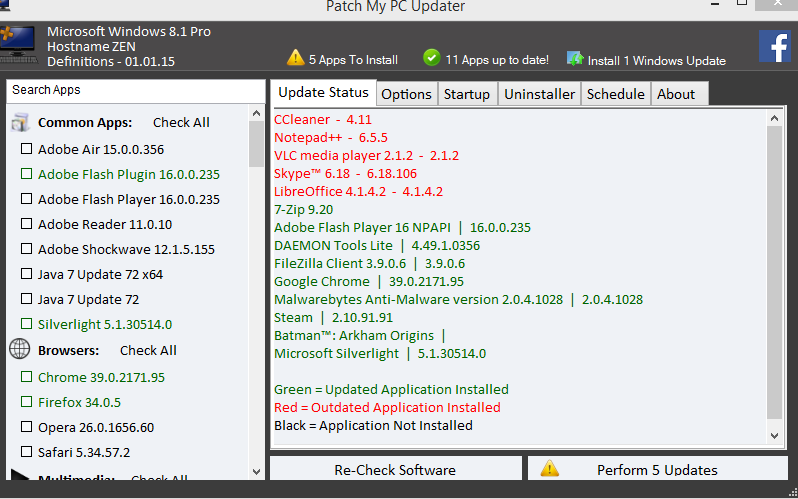 If updates are available, the applications needing them will be displayed in red. Â Applications in green are those which don't need any updates yet while black are the ones not installed on the system.
Then simply hit the "Perform updates" button to begin the patching process.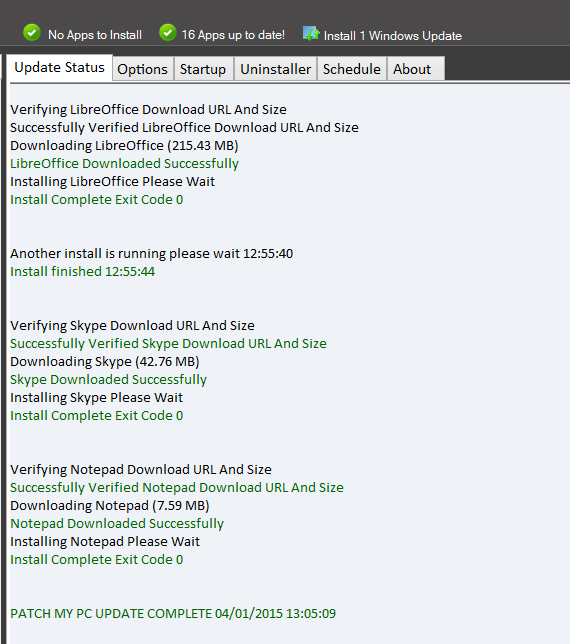 Also, installing a new application is simple. Choose one from a list of categories on left and enable the tick next to application name.
Then click on the "Perform updates" button just like before.
The "Options" tab is where various settings can be configured like saving a log file of the update process, automatically closing applications during updates, disabling silent install and so on.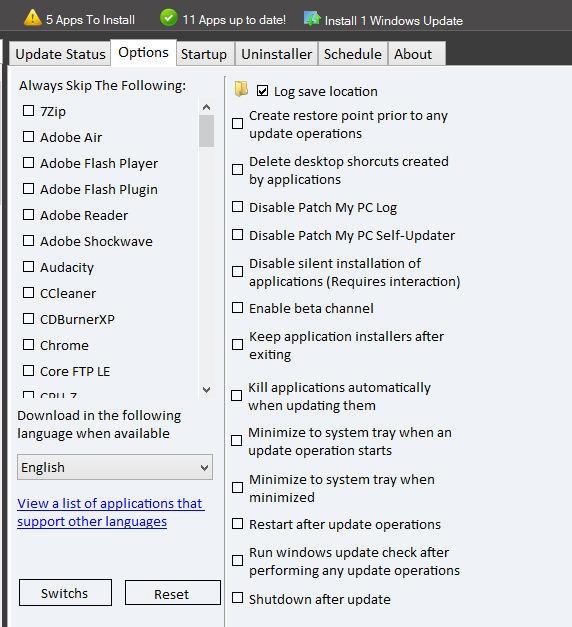 The "Uninstaller" tab is from where all the installed applications in Windows can be removed and these can be either through auto uninstall, normal uninstall and so on. Windows updates can also be removed from here if needed.


The "Startup" tab lists the items loaded during Windows start-up and they can be disabled or removed for optimizing PC performance if needed.
Finally, Patch My PC can be scheduled to automatically perform updates. The settings for these can be changed from the "Schedule" tab and also the mode of operation can be set from here (whether running silently or visibly). When the scheduler is accessed for the first time, a prompt for Windows Task Scheduler .dll file to be downloaded will appear. Once it is downloaded, the scheduler options can be set.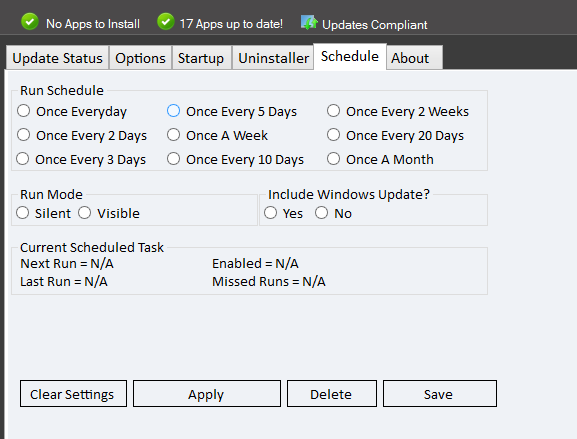 All in all, an awesome tool for Windows PCs that provides patching, installation and removal features through a simple interface. Do give it a try.