It can be frustrating to have typos in web addresses like say .cob for .com and so on.
URL Fixer is a simple Firefox add-on that fixes these typos automatically so that the website with correct addresses are displayed.

Download and install URL Fixer from here. It doesn't require a restart of Firefox and is instantly activated.
Try typing any web address with common errors like .con or .cob and so on.


The address bar will automatically change to the correct web address and a notification about the error will be displayed by URL Fixer below it.
There are other options as well when using this add-on. Access them by going to Tools > Add-ons and choosing "Options".
Enabling the "Allow URL Fixer to use the URLs" option will prompt to enter a correct web address every time a typo is made. This correct web address will be remembered and used during subsequent visits.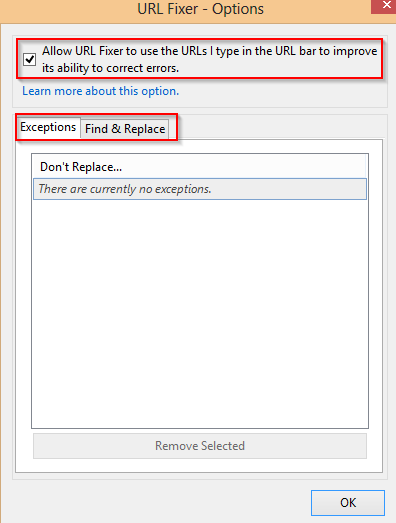 Other than that, exceptions can be added to not fix specific URLs and also custom regular expressions can be used to find and replace URLs.
Pretty handy and time saving add-on for web surfing.
Happy URL Fixing.