There are a handful of useful keyboard shortcuts for messaging in Facebook.
Here is how to access them :
Go to messages icon and click on "See All" from the bottom.

 Choose any conversation and click on Actions > Keyboard Shortcuts.
This will bring a reference chart for available messaging keyboard shortcuts.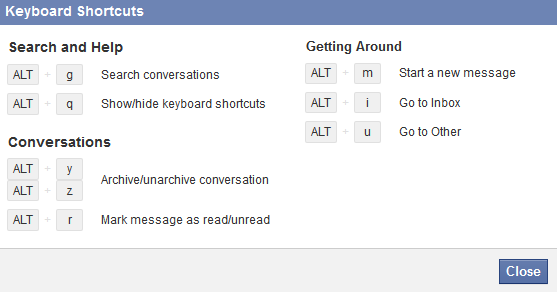 Happy Facebook-ing!